teyRise and shine sleeping beauty! Before you begin to wash your face, I thought I'd share some of my favorite inexpensive beauty facial masks with you this morning. These are basically products I've been using for some time and that have worked well for me!
How and when I use face masks…
I use each mask for specific purposes/problems, and I try to use them only when I need them. Instead of regular once a week or daily masks, I use masks only when I'm breaking out or when my face is looking dull. I do it this way because I do not want my face getting too used to/dependent on the masks in such a way that the masks lose their effect. To me, it makes the facials strongly effective when I use them only when a skin problem occurs. You don't have to do it this way. This is what works for me. I however exfoliate quite often and practice other healthy habits like eating healthy and drinking tons of water (Okay this one is still a work in progress).
All right, let's jump right into it!
1.  Acai Facial Purifying Clay Mask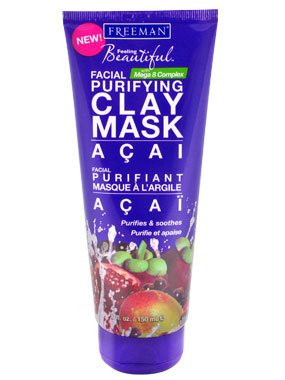 Toxins be gone! This is THE CURE! It is my go-to masks in times of crises. I always reach for this mask the night before a big event when I need my face looking its best. It cleans really deep and gets the face looking clean, clear, and healthy. One time, I developed a terrible reaction to a certain product, and this mask, along with drinking lots of water, helped the face heal completely within only two days!
Where to buy: Try here
What's at stake: $3.99 or less
2. Honey & Oat 3 in 1 Scrub Mask
Super soft skin? Check! This makes the skin feel and look soooo soft, smooth and healthy! I wish I could buy thousands of it. I like to use a Cetaphil moisturizer right after to get that extra baby soft looking effect!
Where to buy: The Body Shop
What's at stake: $17
3. Cucumber Facial Peel-Off Mask

Clarity! I use this when I want my face looking bright, soft, and smooth. I also use this product when I'm feeling too lazy to wash a mask off because all I have to do with this mask is peel it off when I'm done! Easy as pie! And then I know this is silly but… I, um,  also really  like the peeling it off part. Is that weird? Another thing I love about this mask is that you can actually tell that it's working because when it starts to dry off the dirt surfaces at the top of the mask. Eww! but yay! 😀
Where to buy: Try here
What's at stake: $3.99 or less
4. Dead Sea Minerals Facial Anti-Stress Mask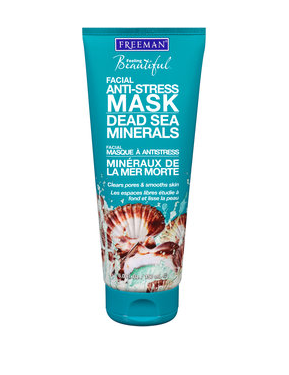 Works like a charm! As its name implies, this is the mask I turn to when my face begins to break out or look very dehydrated/dull from stress. It was like love at first try when I used this product. I remember I  got so many compliments! The detox feel is great too, and it is immediately effective.
Where to buy: Try here
What's at stake: $3.99 or less
5. Aztec Secrets, Calcium Bentonite Clay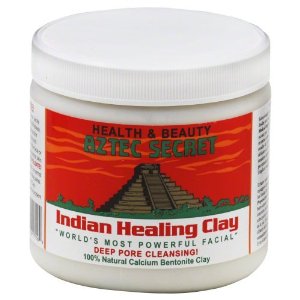 Star power! This one here is pretty popular because it is mega effective! The best thing about it? It's all natural! And it does wonders for the face! oh and your hair as well! Boom! The natural clay absorbs oil/anything that might be clogging the pores and the results are pretty great especially if you have blackheads or acne. It nourishes your pores while it extracts impurities. You might also feel your skin sort of pulsate while this is working on your face, it is perfectly normal!
Where to buy: Amazon.com, Whole Foods
What's at stake: about $6 or $7 depending on what size you buy.
♥Now go out and dazzle them with your beautiful skin♥
Be sure to let us know in the comments below if you've tried any of these!
Oh and when using these masks or any facial masks don't forget your neck is part of your face too. Don't leave it out of the fun!
Stay Beautiful!
Do you have some more favorites to add to the list? Questions, suggestions? let us know in the comment section below, and follow comments to stay in the beauty loop! <3