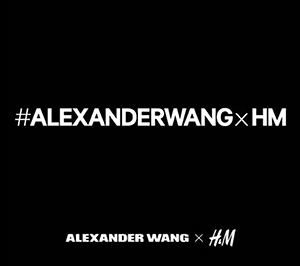 In exciting news last night— well, midnight—Alexander Wang took to his Instagram to put up his first post and announce this exciting collaboration! I'm so excited to see the pieces! I am a fan of both brands and I can only imagine what they have in store. Literally!
Alexander Wang for H&M will be in-store November 6.
This one might be a game changer! What do you guys think of this collaboration?
video & photo credit: Instagram: @AlexanderWangNY