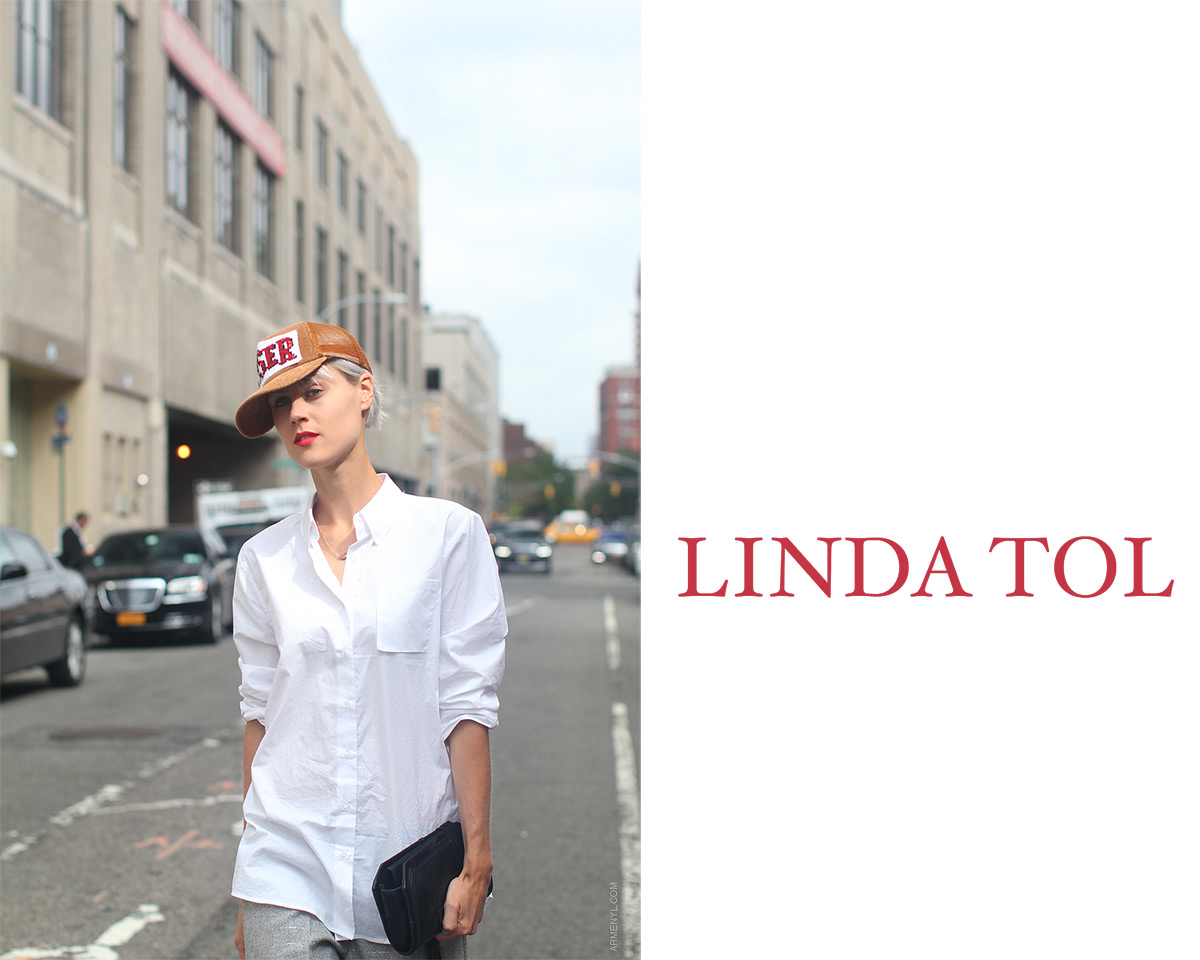 The first time I met and photographed
Linda
, she instantly became one of my favorite fashion bloggers to shoot. She does this thing where she's able to pose at very angle, that I am rather jealous of. In most of the photographs I've gotten of her, I've been at another angle while she posed for a different street style photographer or she's been caught of guard, but the photos always turn out, well, like these. It naturally ends up becoming some of my favorite photographs from fashion week. & I always love the look she brings to the fashion streets.
It may seem like the plainest of things, but I believe every girl should have a white shirt or two in her closet. For something so basic, it can do some major fashion wonders.
It's a classic piece! If you want proof, ask Linda. She's wearing the simplest form of white shirts—no frills, unadorned, no fashionable extra length or size—I mean just ordinary, kind of like what you will find in your boyfriend's closet, but it's not even the one in front of the rack with the fancy buttons or designer label, no, the one in the back next to 8 other clones of it, right, the shirt with the exact plain design as the navy blue, forest green, and sea blue in front of it, and even they have a little more to brag about because, you know, they are not just PLAIN blue & green, but this guy is just, you know, white…okay you get me now! Now, pair this with the next plain color, grey! and further dampen the party with a cap that reads "Loser." okay,  have you added it up? Did you get a sexy tomboy look too? Told you!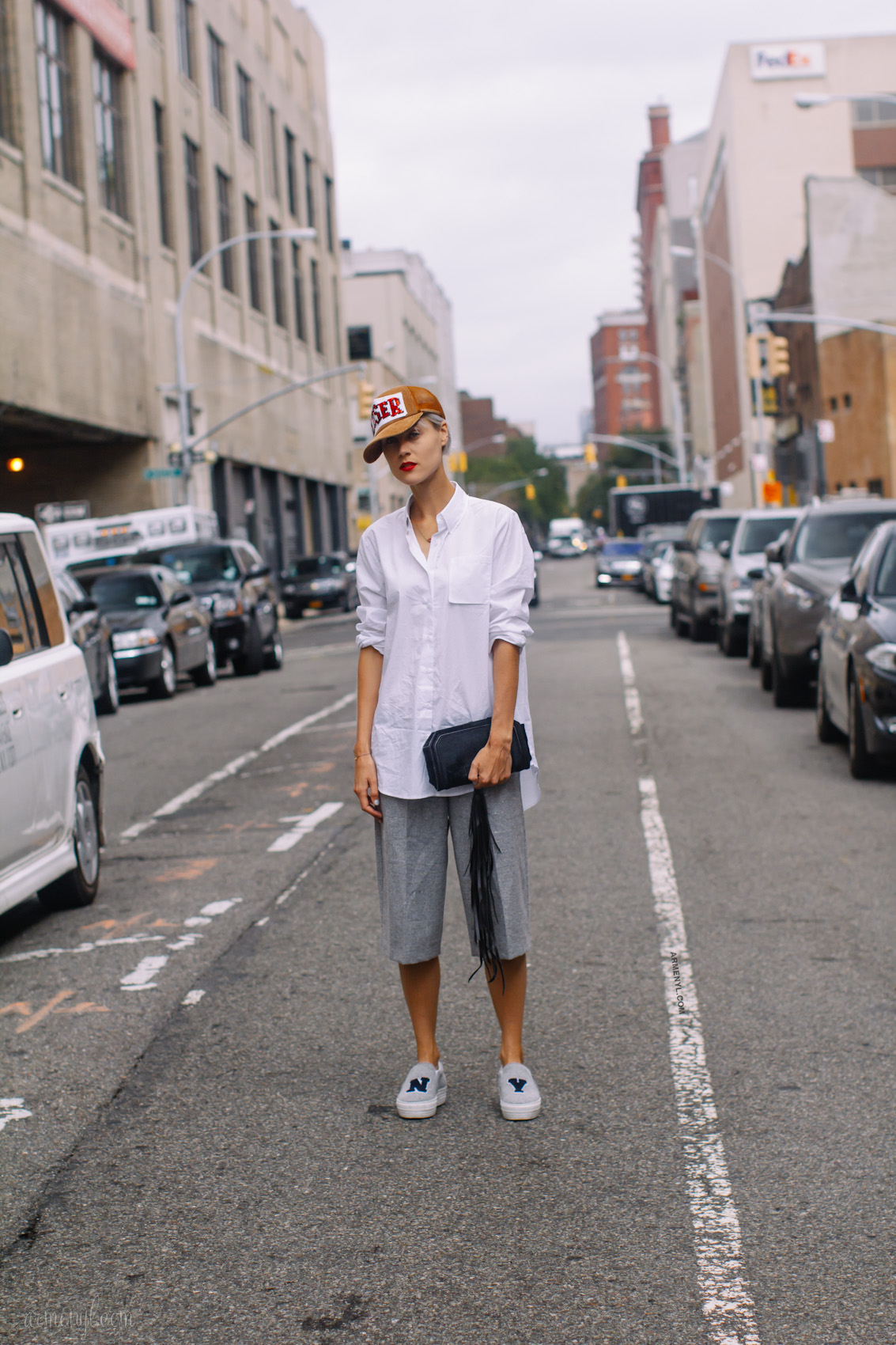 Linda Tol street style