Paris is probably the only place where getting lost is not such a bad thing. There are so many beautiful gems at every turn you make that you just want to keep walking and following the streets, one after the other, until your feet can't take it anymore. Eventually, you will find your way back home.
My first time in Paris, I took the metro from point A to as close to point B as possible. I barely saw the city, until my last week in Paris, when my friends and I rented bicycles, and rode from Bastille through the Marais then the latin quarter, over the Seine, and finally the Eiffel tower, then quickly back through a different route.
The next day came with sore thighs, regret that I did not try this adventure out sooner, and a feeling of appreciation for the city's remarkable beauty. Since then, every time I visit Paris, I walk almost everywhere or at least take the bus. Underground, in the metro, I see very little of Paris, well I see the Parisians that make up Paris, but I miss out on the places that make you fall in love with the city. Much like this one.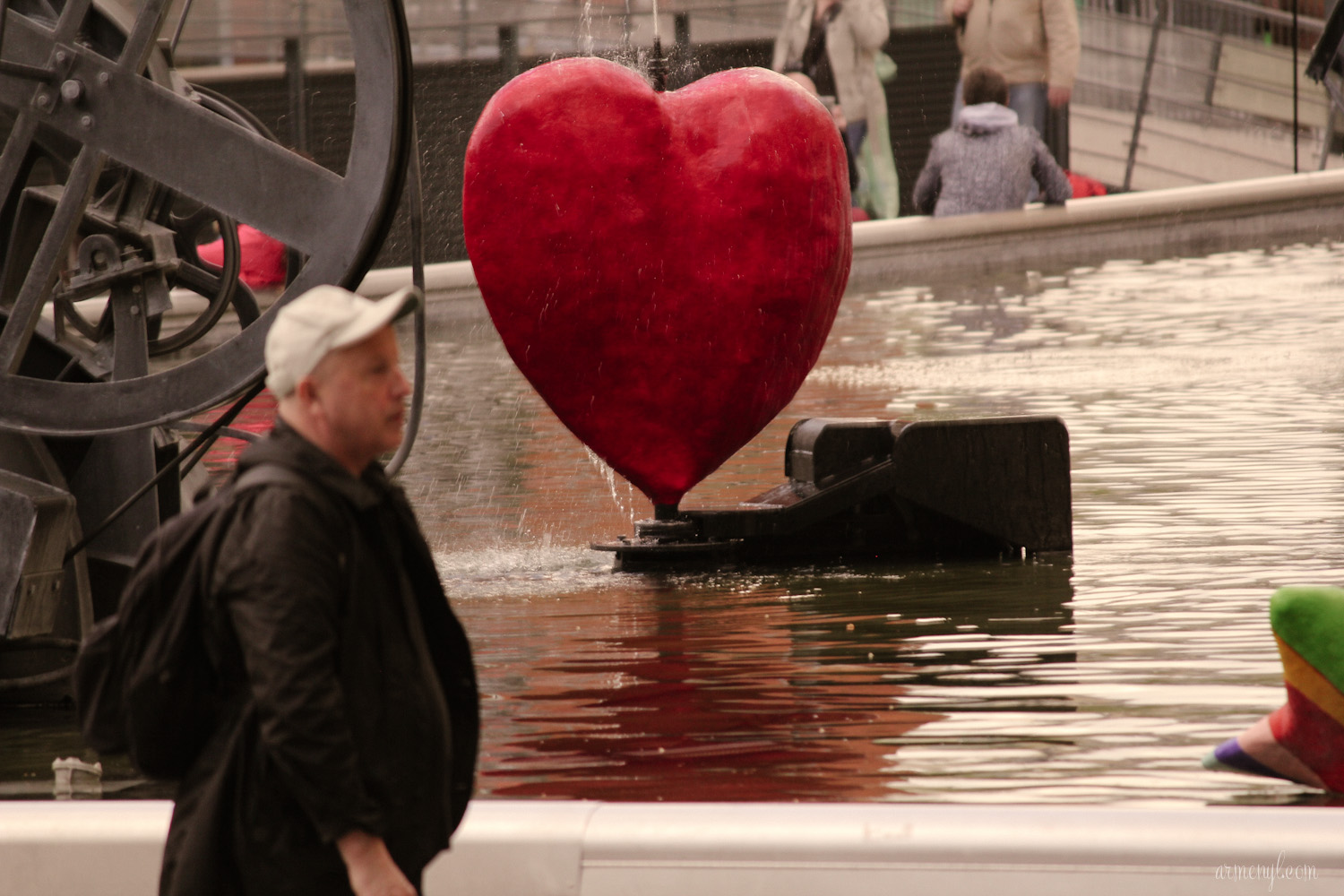 On one of my many strolls through the city, I turned the corner walking down the street from Hotel de Ville, and found the heart of Paris near center pompidou in the 4th arrondissement.