When I started the Here and Now challenge, I did not know how life changing it was going to be. Being on a mission to find beauty wherever I go has been one of the most rewarding and self healing feelings I've ever had.  I initiated the here and now challenge because for a long time I felt that I was trapped in a town that had no magic or charm, but I've always known that I was here for a reason, and if I looked hard enough I will find its beauty.  The goal for the challenge was to get to know my town better, and I am happy to finally be able to share these gems with you.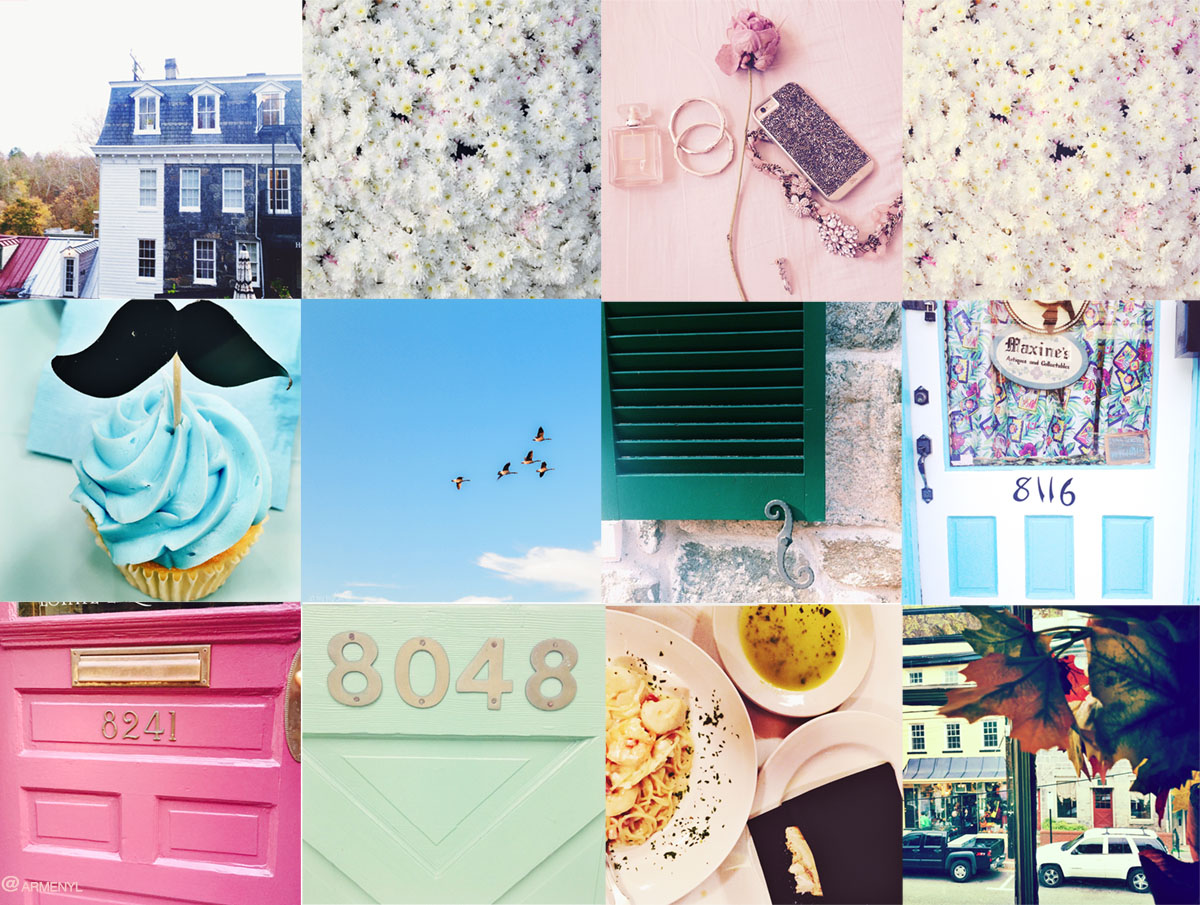 I remember saying that before, when I started the challenge, and now I can testify it is true. I am so fascinated by this place, I can't believe I once found it mundane. Everyday I go out in town, I find something new and magical. And not any kind of magical, the kind that makes me gasp and has locals thinking I must be a tourist because why else would I be so fascinated by the little antique shops and restaurants or stop at every pretty door to take a picture. Whenever I say I live right up the street, the disbelief in their faces is priceless.
This past few weeks I found a building that reminded me so much of Parisian buildings–I hope the residents didn't think I was some kind of creep standing and staring outside their home for so long, I was basically going through some serious nostalgia. I found some of the prettiest flower beds along the street which was refreshing to see in the fall of all seasons. I spent my Sunday overusing my new iPhone 6 which, btw, I still haven't been able to put down–I'm so in love with it. I also attended my first baby shower this past week and took home the cutest souvenirs like this baby blue cupcake with a mustache(It's a boy!), and I got to feel a baby kick for the first time–life's beautiful wonders. The skies were beautiful the day I went out to chase the colors of the wind.  I finally tried out Portalli's downtown and enjoyed my Spaghetti alla carbonara, although I don't think people are used to seeing others have dinner by themselves. (It's my favorite thing to do after a long day of shooting)
For more photos and daily updates you can follow along on my Instagram page!