Where soft colors were to be spoken for, pink barely made an appearance this fashion week. It was light blue and the occasional yellow that did, and like pink, it was refreshing to see among the moody greys and bright whites this season. Maybe it had less to do with the weather and more to do with a general disinterest, feigned or honest, towards the color pink, opting more for a rebellious black or neighboring hue and often accompanying a statement similar to "I'm not a girly-girl." Whatever the case may be, pink is an undeniably pretty color and its soft, friendly tones were very much a delight to see, no matter how sparse.
For me, I seem to own a lot of pink accessories. I took a second to look around the bedroom I'm typing this post from, only to realize that I might own one too many pink accessories. In fact, there's something pink in every corner of the room including the pink trash can, organizer, and rug across the floor. Eek! Surprisingly, beyond that, in my closet, hangs a different story–only two pink outfits to be exact. I could never explain this. Maybe I just love to see pink, but not wear it. The same applies to all the other colors that clutter my room in accessories. I guess that's my way of finding balance or no one is making enough pink. Enter Moschino's Barbie S/S 2015 Collection.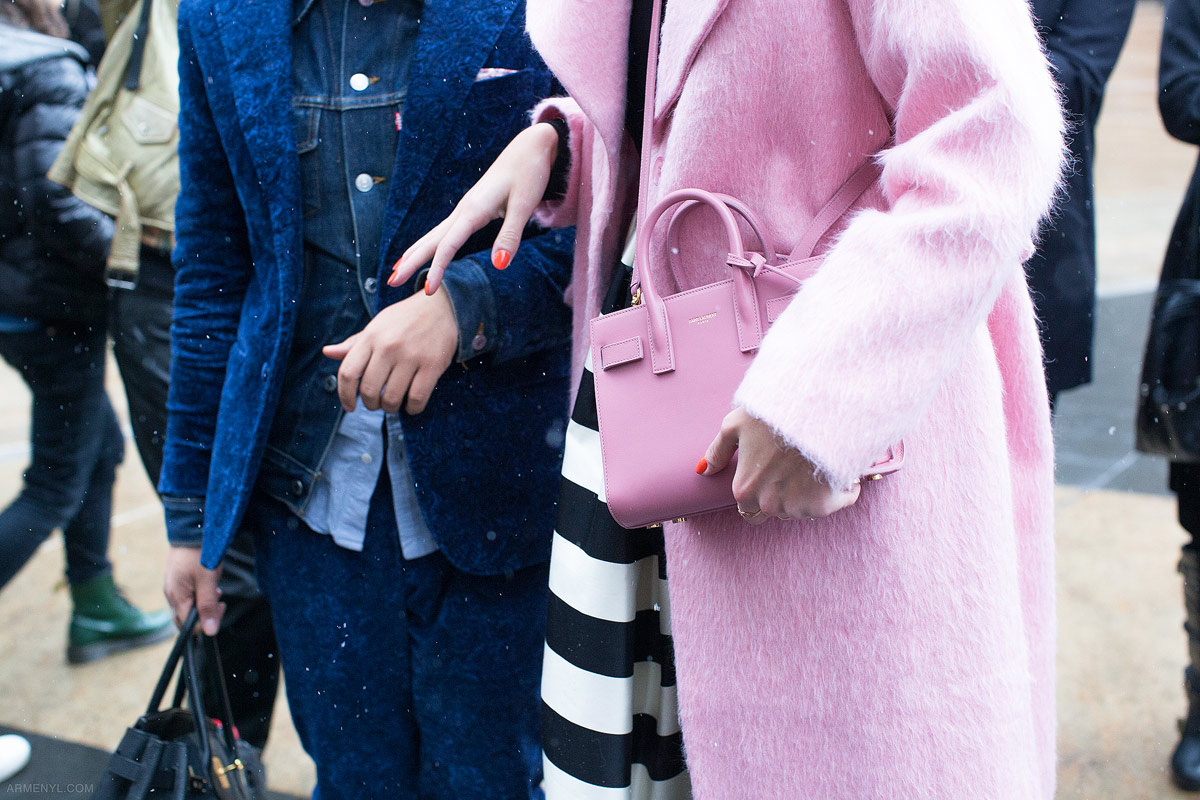 And of course, if you are not willing to commit all the way to the brightness, and sometimes loudness, of the color pink maybe a subtle hue such as this rosey one Elena Moussa sports below might a great alternative!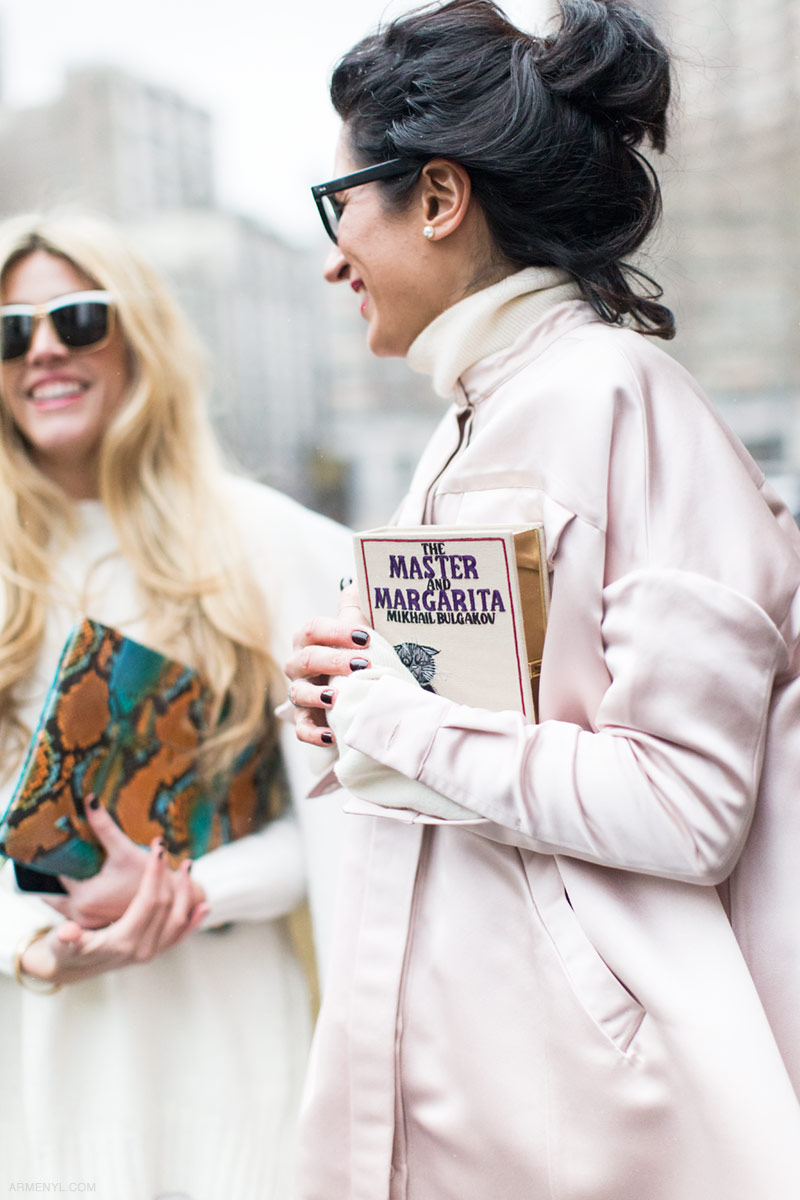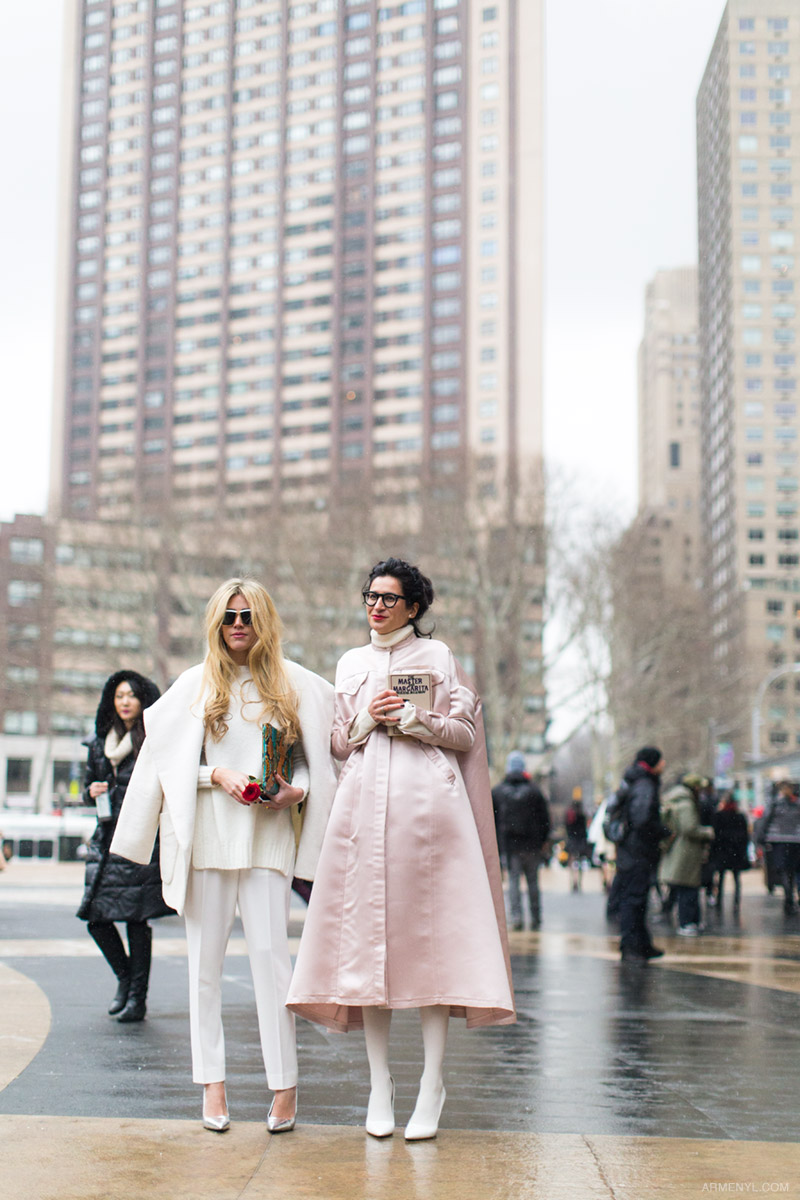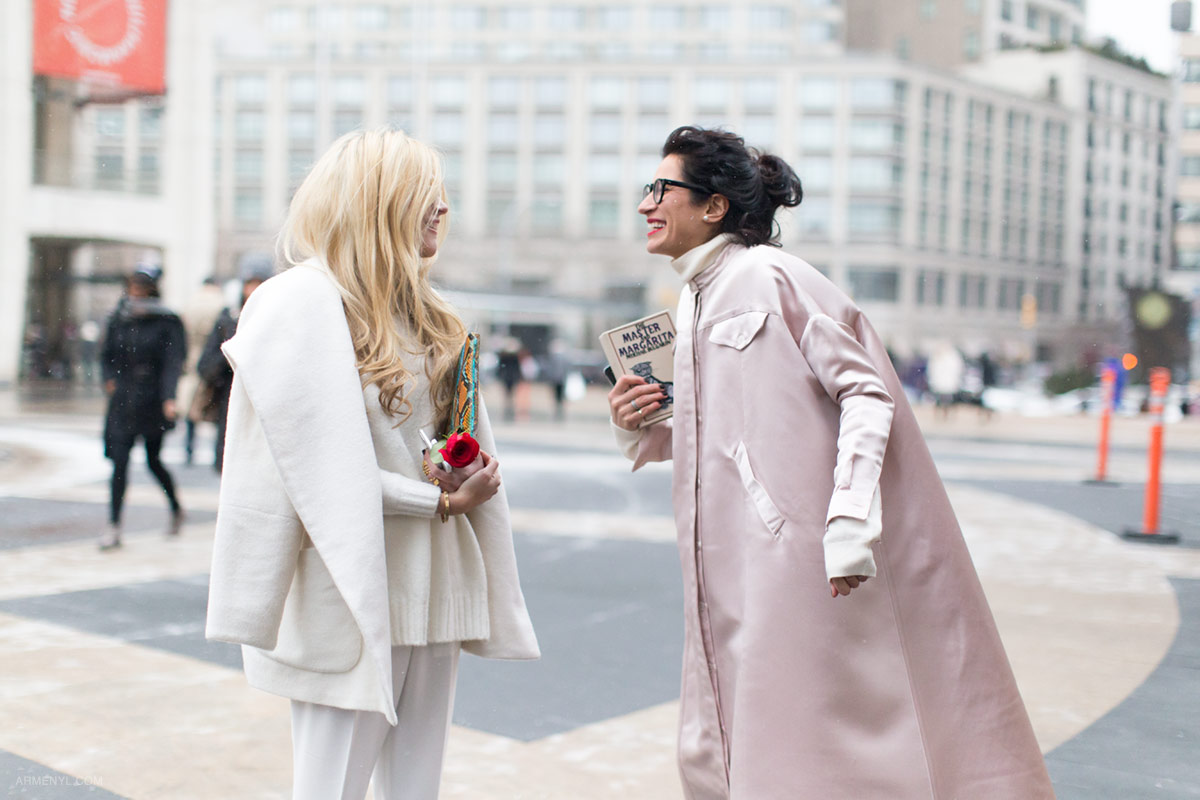 What about you? Are you a fan of the color pink or would you never be caught dead in it? I think it's crazy that I own very few pink clothes given my clear love for it professed loudly in my accessory choices. Does the same thing happen to you with other colors you love?