I was cleaning out my bag the other day, and thought it'd be cool to make a post about what's been hiding in there. There was a time where you could find anything, you name it, in my bag including shower caps err for my camera just in case it rained while I was shooting which always happened in Paris.  Speaking of rainy days, I always keep a number of gift cards for restaurants and shops like MAC Cosmetics in my bag just in case one day, I want some free Sushi or Pasta or Starbucks or Lipstick or I feel like redeeming my free underwear from Victoria Secret. The gift cards are not shown here, but they are honorable mentions as I realized I had a good number of them I still haven't used laying in the pockets of my bag.
The Just in Case stuff:
I like to keep handy items in my bag: I always carry a sewing kit, a spare button, a safety-pin and, depending on the hairstyle I'm wearing, a hair tie or bobby pins in my bag. I also always keep some lose change lying around just in case the one time I held up traffic at the toll booth because I didn't have any coins to pay repeats itself. 🙁 Now I keep everything! including Euros and Gh Cedis in my purse…you know…juuuust in case.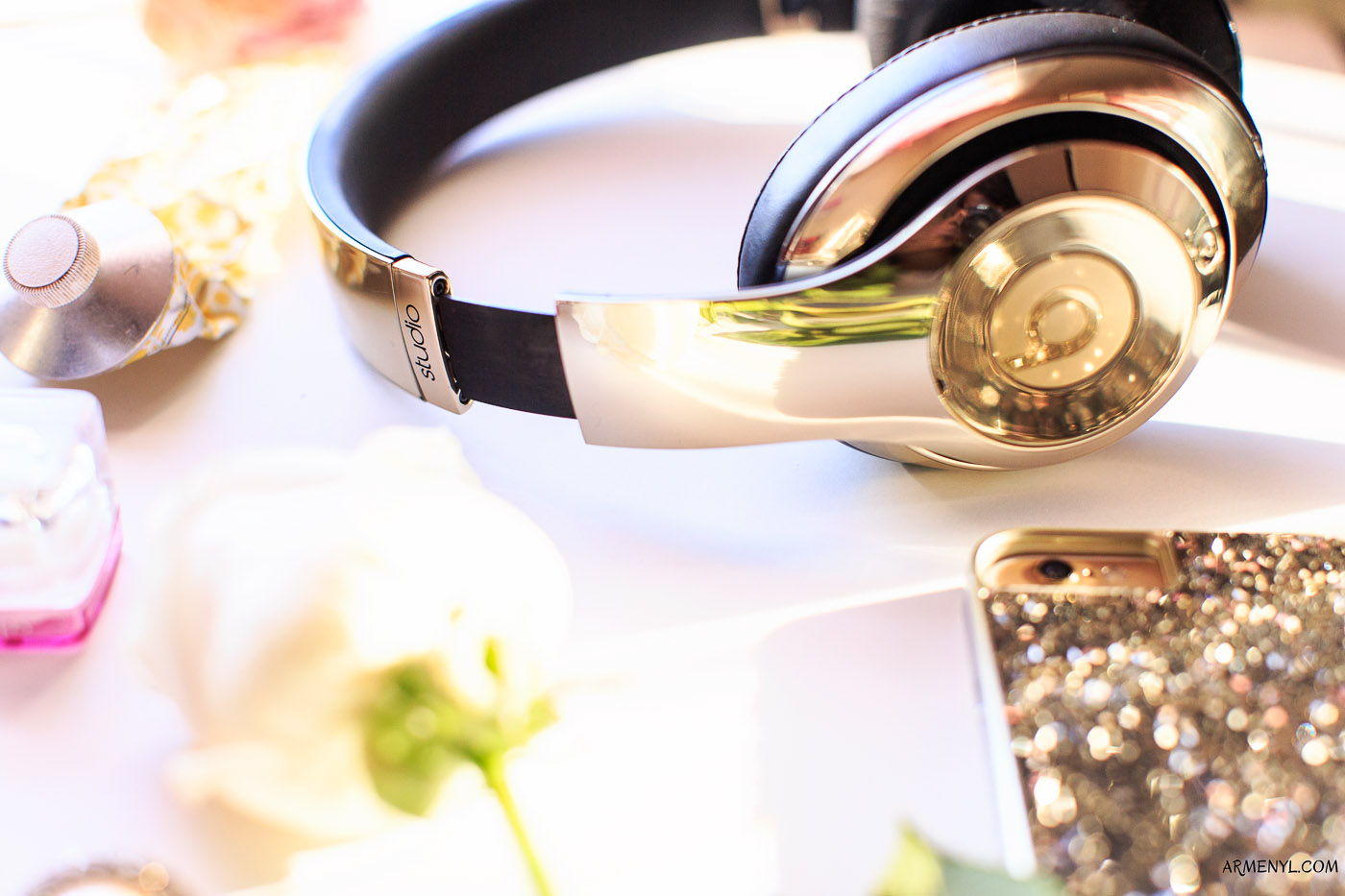 Support Systems:
Earphones are awesome! When I first moved to France I forgot to take them with me, and I never really bothered to buy new ones while I was there. I can still, to this day, never understand how I was able to cope without earphones on the train rides where we often had someone singing or playing music from loud speakers and then singing or rapping on top of that with a microphone. How did I do it??!
I always have sunglasses with me, but to be honest, I rarely ever wear them.
I bought the fancy black lace fan at Musée d'Orsay during a show on Fashion History, and I promised myself I will have use for them someday, so they stay in my bag until that day arrives. Although, one day, at an extremelyyyy hot nightclub this fan was saving grace and everyone was grateful to have that one friend that carried everything in her bag. Speaking of warm and humid, blotting paper is your friend. I got this green tea infused one from Sephora.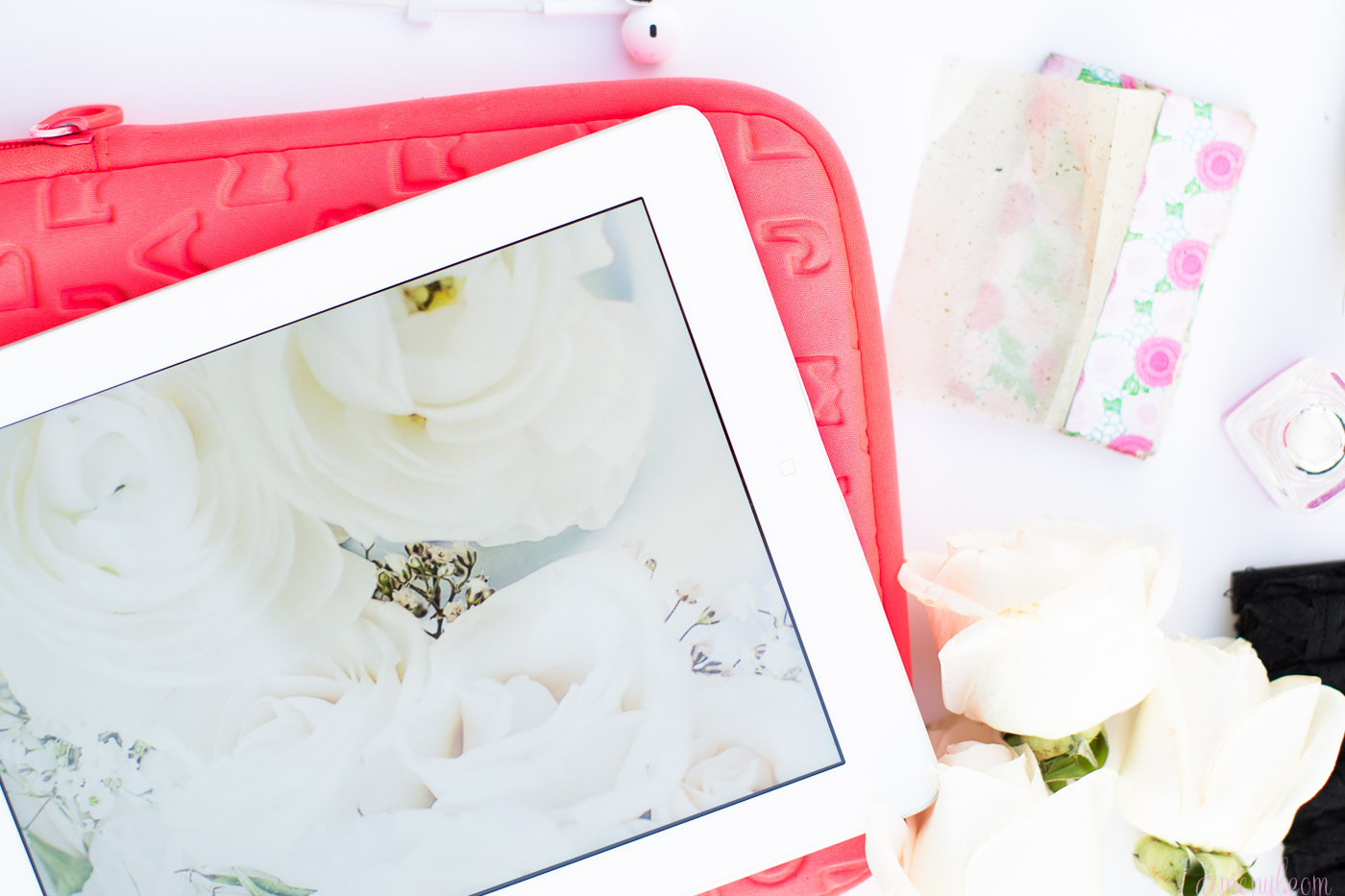 Just for Lips:
I am really addicted to lip products, so I admit that I do not carry the number of lip products I do in my bag for any other reason than I can't stop buying them. To look sane to you guys I'm only showing a few of the ones in my bag here. My latest favorite lip product is the Aquaphor Lip Repair Ointment which is perfect for the Winter! I also always carry my favorite lipstick color of the month and a lip pencil with me all the time. Usually, it's MAC's Ruby Woo and Nightmoth Lip Pencil because you can never go wrong with a red lip…but most especially because also Ruby Woo or Riri Woo is the only lipstick in this entire universe I can wear without a mirror, which I've had to do a couple of times on my way to work.
Care Items:
If I could carry my huge First Aid kid box in my bag, I would, because I think everything in there is essential including the glow sticks, but I can't do that because convention comes first, so, instead; I carry my little Neosporin spray around and some Band-Aid. I also keep a pack of mints, some sanitizer, sunscreen and my favorite moisturizer with me all the time.
Work & Play:
I'm currently reading a book called Bird by Bird by Anne Lamont and I carry that around with me whenever I catch a break anywhere. Most of the time, however, I keep my books and magazines on my iPad which is more organized and not as heavy as carrying tons of books and magazines in my bag everywhere.  I also do a lot of photo editing, sketching, and brainstorming on my iPad with apps like Sketchpad and Paper.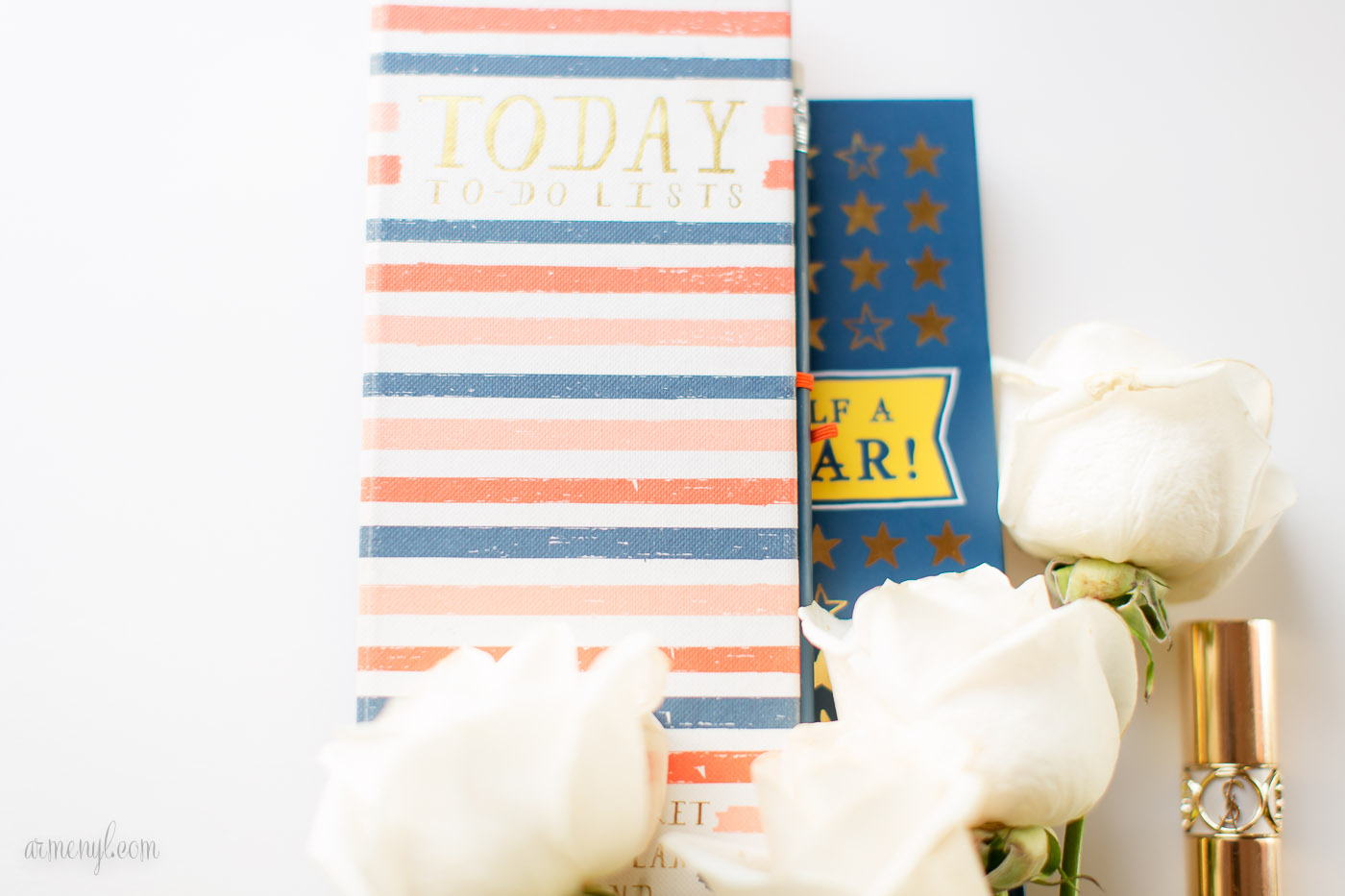 Fav:
One of my absolute favorite things in my bag right now is this really cute To-do list notebook I got from a local boutique called Sweet Elizabeth Jane in Ellicott City. It's has four notepads neatly organized in the little notebook and it's great for making lists and organizing my day. I'm such sucker for stationary , but that's a post for another day.
So there you have it!!
The crazy, but pretty useful things hiding in my bag. I try not to keep my camera in my bag… I explained why here, and also I'm pretty sure you could get an idea of how heavy my bag would be.