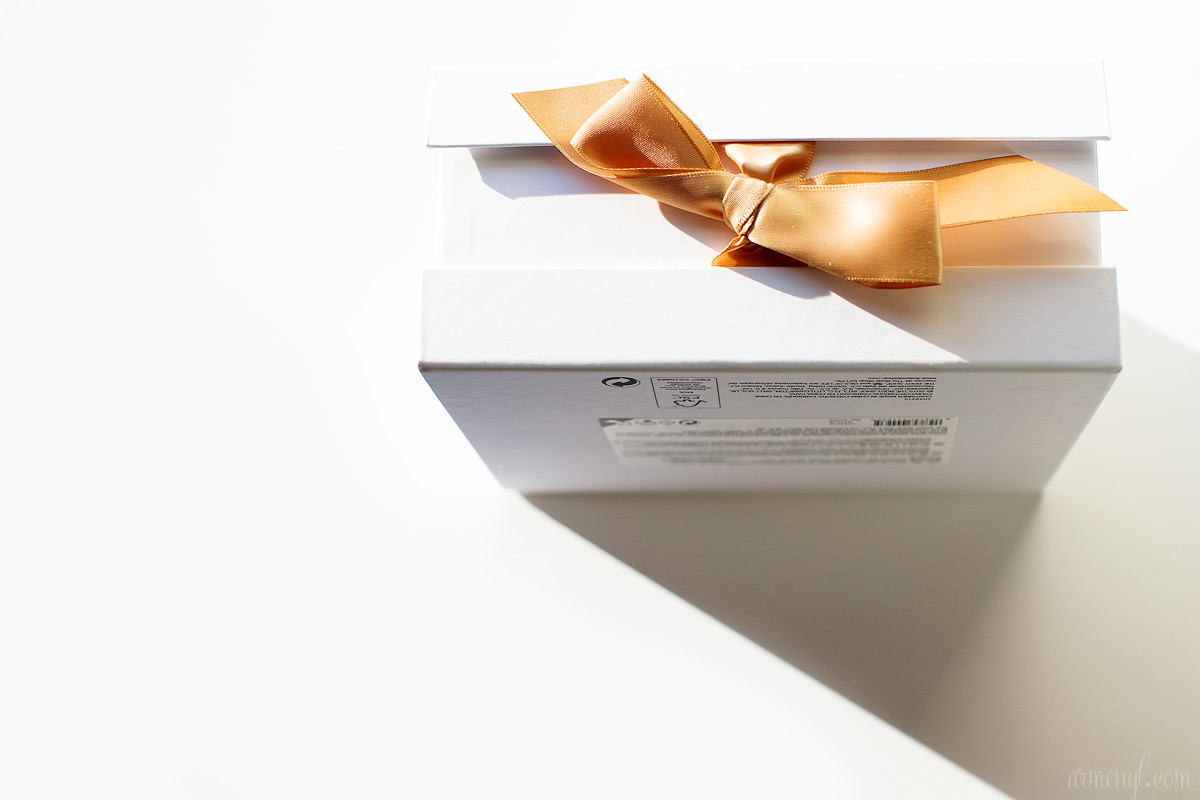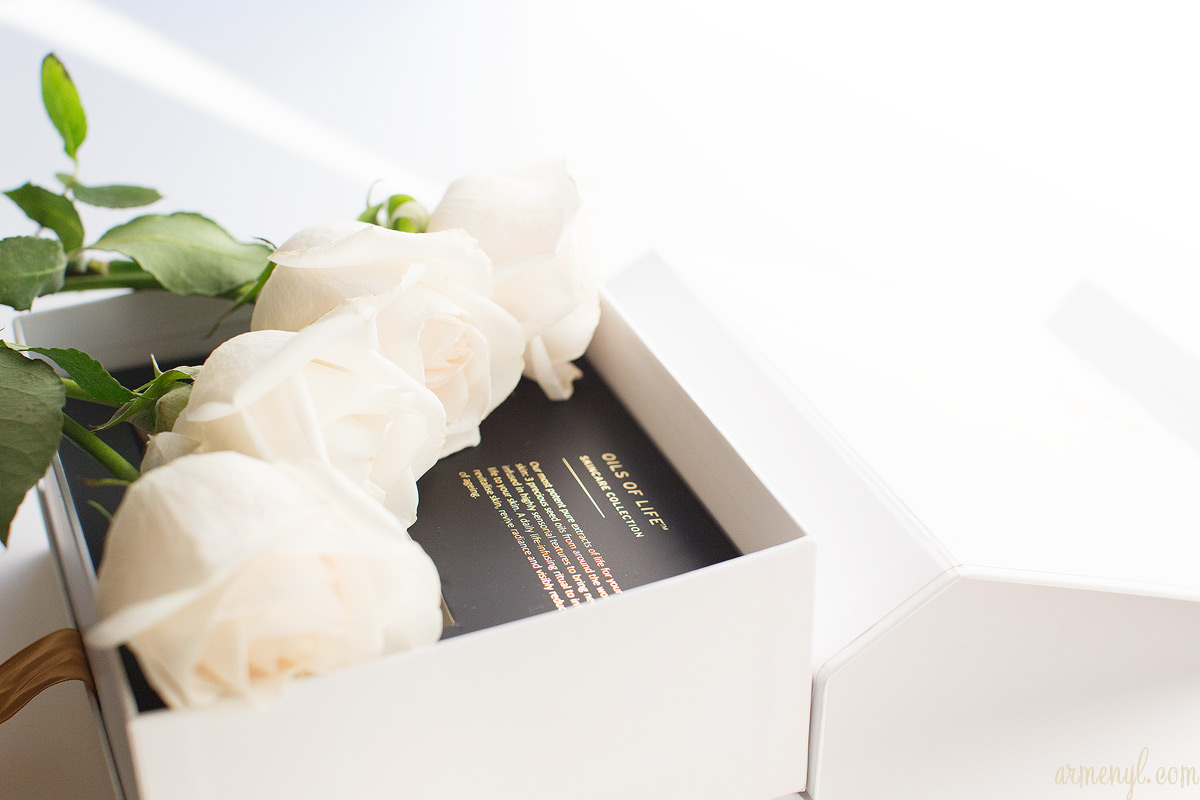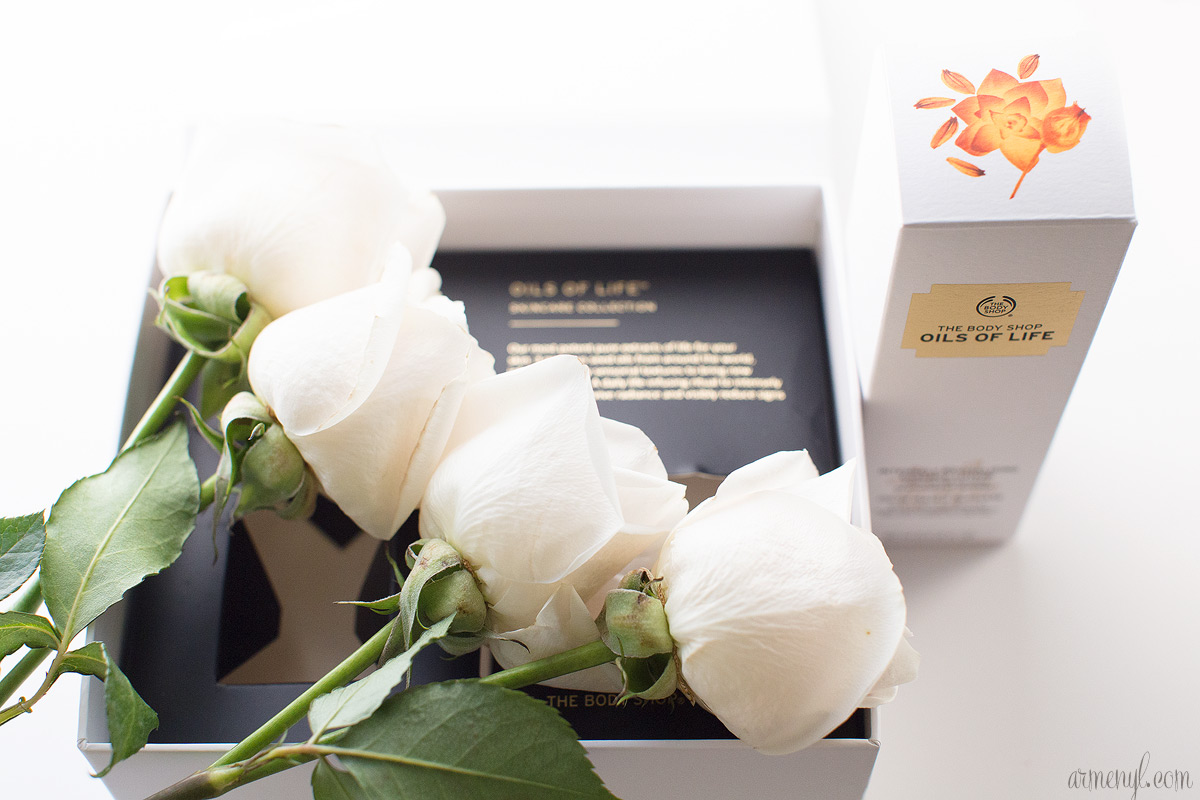 I like to completely change my skincare regimen in the winter time because I feel it helps my skin cope better in the cold and drying temperatures. My staple product during the winter is oil. I cleanse my face with an oil and I prime with an oil before I put any moisturizer or sunscreen. I used to be pretty skeptical about oils, but I noticed it keeps my skin calm and balanced and prevents me from exfoliating so much which can be bad for the skin. I also switch to products like Cetaphil and Vitamin E oil and I (try to) drink a lot more water during the winter. Usually, when I find a combination that works for my skin I like to stick to it because I'm a minimalist at heart, but it doesn't mean I won't try new things. When my Mom purchased the Oils of Life set from the body shop I decided to give it a try after a night of exfoliating and pampering my skin, and I fell in love!! Not only did it smell amazing, it also felt really really good on my skin.
I tried it everyday for five days and noticed a significant improvement in the appearance of my skin. A three-step layer of moisturizing may have you looking a tad oily (but not greasy) at night, but the product completely absorbs into your skin overnight and has you looking fresh and radiant by morning. I love the spa feel and smell of the product! My favorite part is the beautiful radiance and glow it gives the skin. It really helps revitalize dull looking skin and most of the ingredients are natural which I love. I don't do that many beauty favorites posts on here because I really like to be completely sold on a product before I talk about it, and I hate wasting my money too, however; when I tried this product I knew it was time to share a new beauty favorite with you guys. Now, I'll say this product is a bit on the pricey side especially if you want the whole set, but when I purchased mine the body shop was doing $25 off deal online, which btw I checked last night is still happening!! This is my christmas present to myself this year… at least in beauty products 😉
 So here it is the product I'm loving this winter!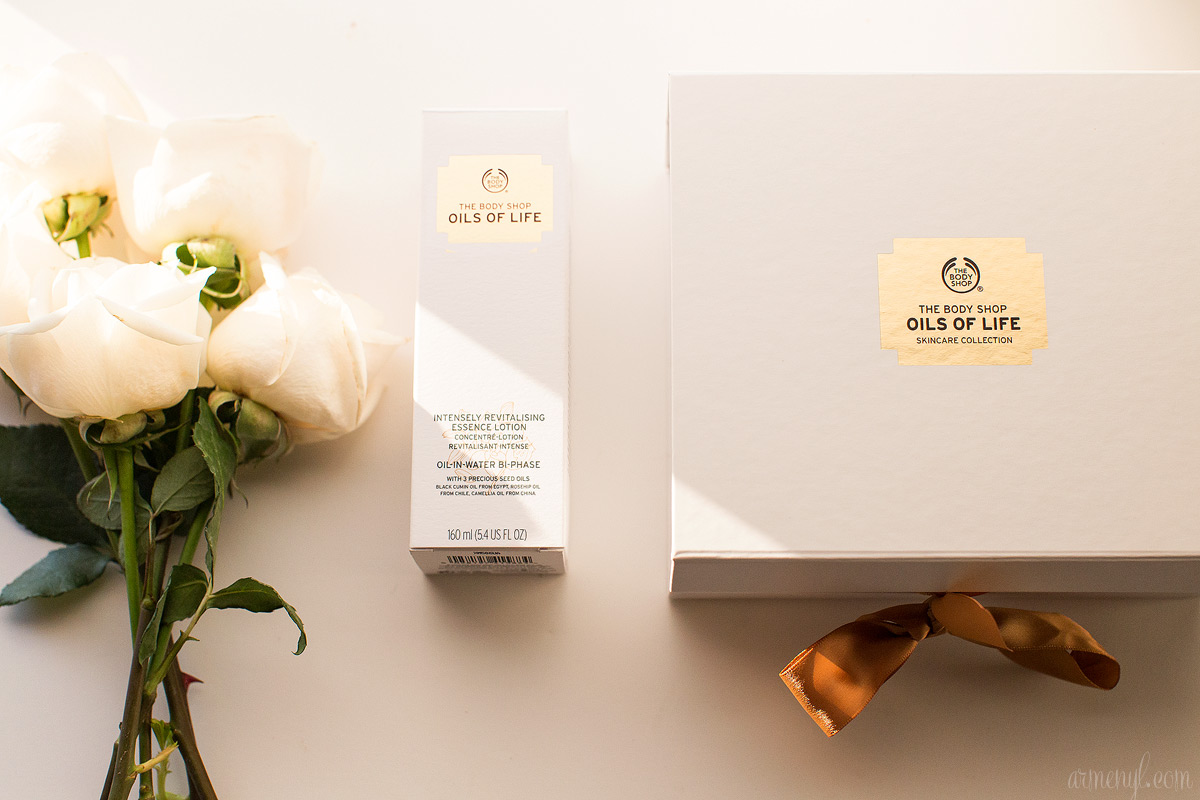 Have any of you tried this product? Feel free to rate honestly below! Let me know what you think of it and your thoughts on using oils in general on your skin, fan or foe? Share below!
Oils of LifeTM Intensely Revitalizing Essence Lotion
Oils of LifeTM Intensely Revitalizing Cream
Oils of LifeTM Intensely Revitalizing Facial Oil
Nutriganics Drop of Youth Concentrate