One of the goals of this website is to share a lot of my experiences with you because I find that even if it is only slightly different from yours, my perspective is unique.
Ghana is a vibrant little country in the West of Africa, tucked between french speaking countries like Cote d'Ivore and Togo. It is also where this little photographer called home for many, many years; and one that has nestled itself rather close to my heart.
Anytime I have the opportunity to visit, I try to think of ways in which I could share some part of the Ghanaian culture with you. While I was there this past month, I poured myself into long deliberations—even if they were more of small, but sharp guilty pangs goading me to look into this idea amidst my having fun—and then finally, at the very last minute, I got it! I would explore what fashion is like in places like Ghana with you!
So, let's take things away from the vacation theme we discussed last year, and finally talk about clothes!
Since this website is primarily a merge between fashion, travel, and lifestyle, I thought this post would be a great way to allow you to experience  the Ghanaian culture using their taste in Fashion. That is also why I targeted only made in Ghana brands in hopes that you may perhaps get an idea of how the people see and think about fashion.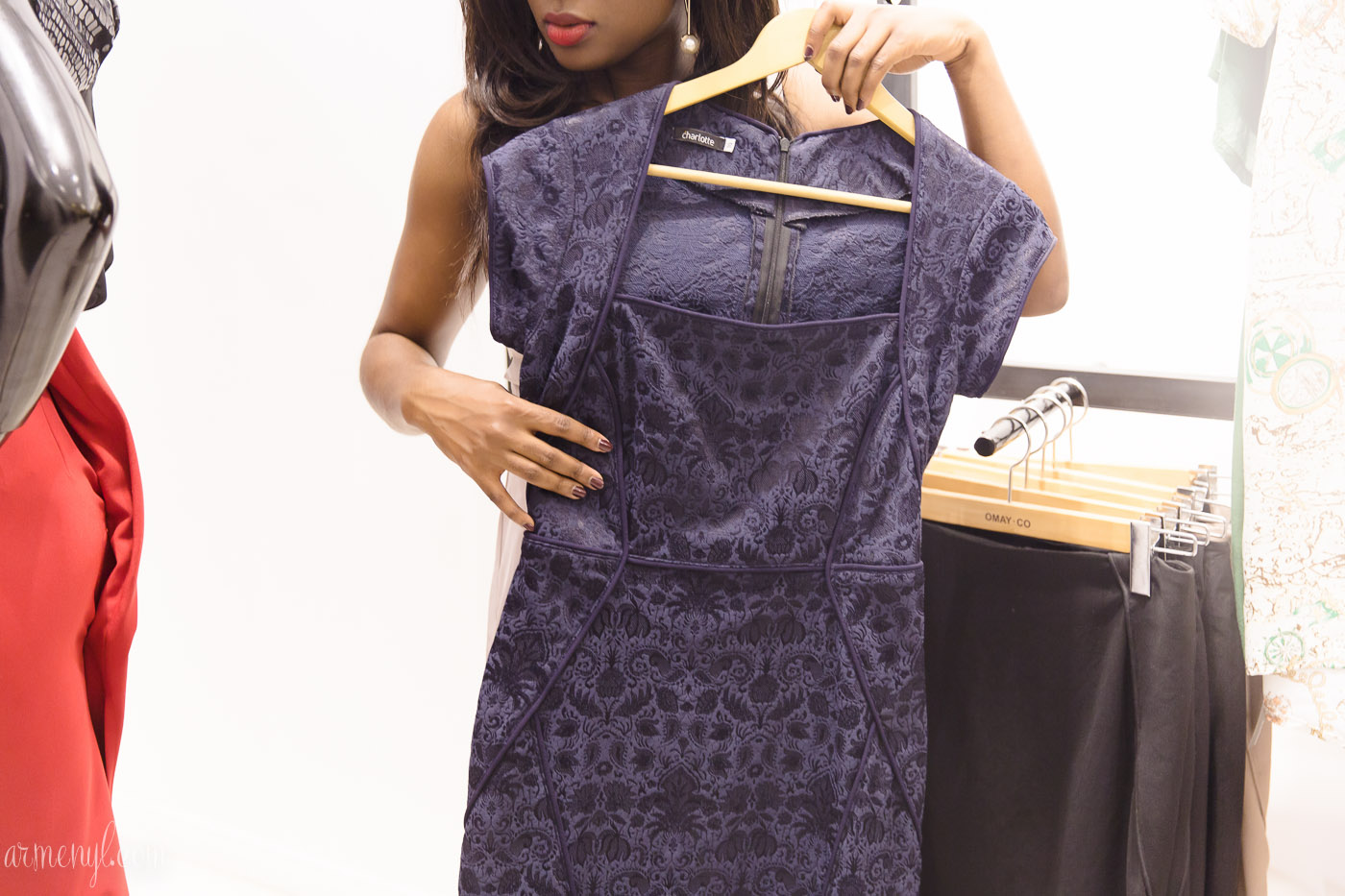 I reached out to two of my absolute favorite Ghanaian brands: Christie Brown and Charlotte Privé, and they were both more than happy to allow me to rifle through their stunning pieces! A risky feat, I admit, because how does one not leave the shop with everything? I remember there was one Christie Brown piece, a black fitting cotton dress, that they were going to have to cut me out off. Gorgeous!
Aside these two brands, I will also take you on a quick trip through the local shops at Oxford street in the city of Accra where you can find some really incredible one-of-a-kind accessories and fashion.
My hope is that through my photographs you may gain some insight on what it is like shopping for fashion in modern Ghana.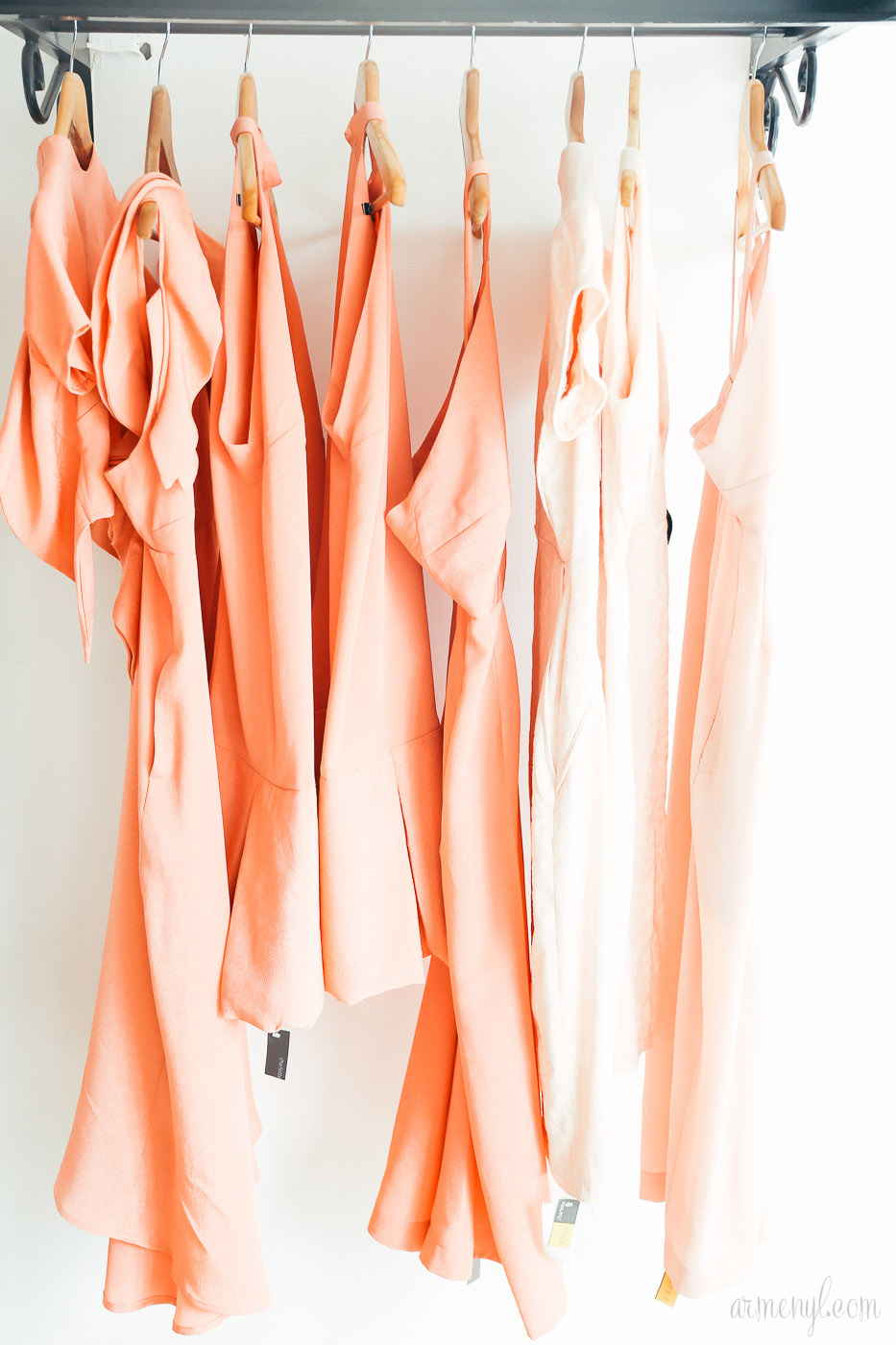 What drew me to both brands is their attention to detail. It almost feels like each turn they make in their garment construction is purposeful; from Charlotte Privé's growing obsession with clean and intricate details and Christie Brown's carefully thought-out reminder of our African roots.
My favorite thing about style in Ghana is that most of the clothes and accessories, like those shown here, are all handmade and produced locally. My good friend Sarah Christian, another fashion brand I love and have spoken about here on a few occasions, shops most of her fashion materials from the local markets and quality wax print shops in the country. It's a beautiful way to keep a cycle of love and Ghanaian pride going.
The style in Ghana is typically colorful, full of patterns, and funk. Although, ask a local market woman if she thought through her quirky style combination of mixing her black and white striped top with a colorful print skirt and she'd probably shrug…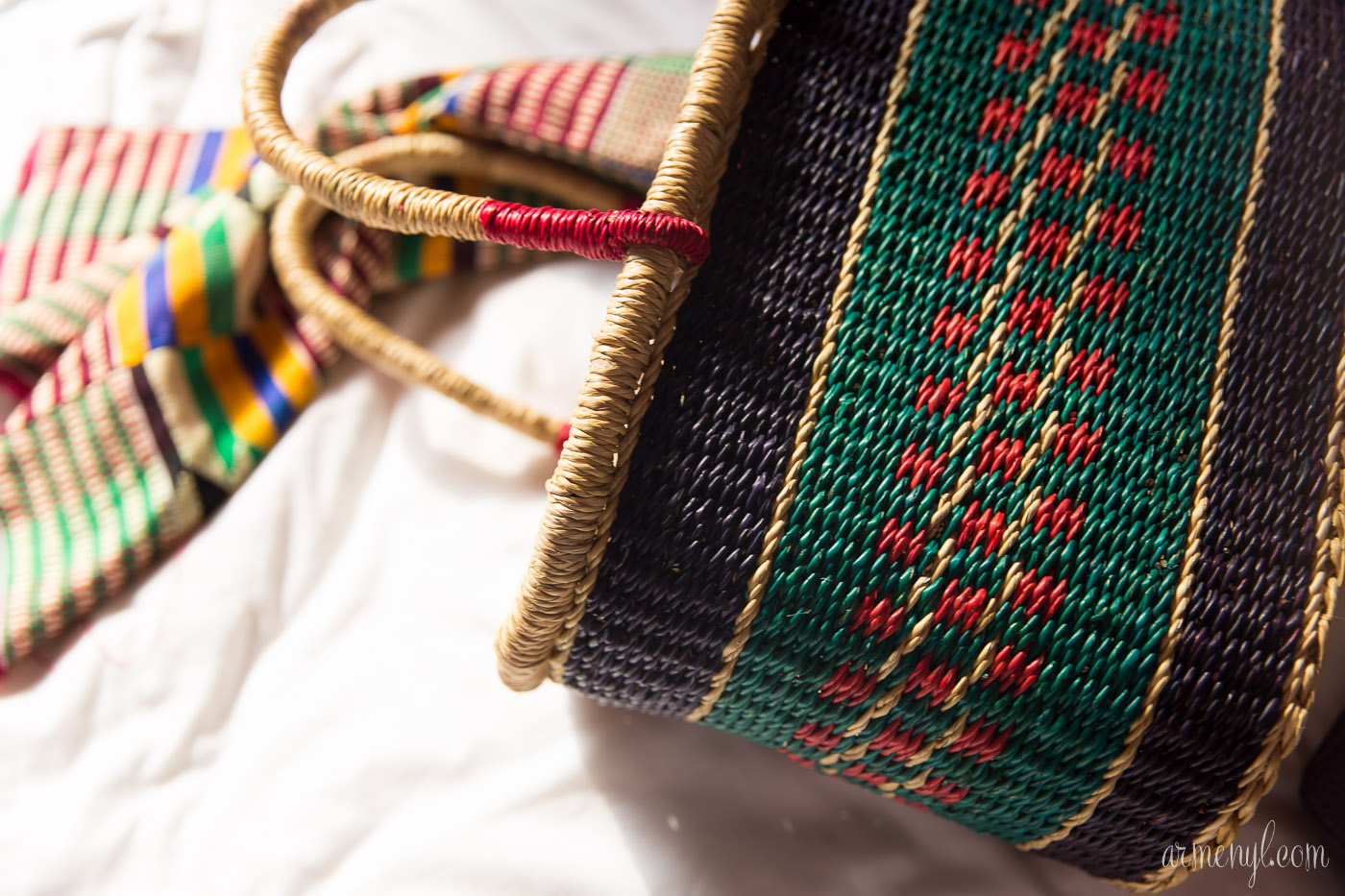 Okay…
I am trying not to overwhelm you in one super long post, so I've decided to break up each fashion experience, Christie Brown, Charlotte Privé and the local accessory shops in Osu; into three different posts. An eye for details, a love for color, and an ode to tradition; you'd notice how different each of them are, and yet how, collectively, they tell a beautiful African story. Stay tuned to get into each one and explore more styles and ideas.
currently available: