Keeping warm and looking fashionable has not always been my strongest skill set. If you are hearing this for the first time from me, you must be new here: Welcome . to  . my  . website ! 🙂 (P.S each word in that sentence links to a different post about me expressing this very weakness). I can honestly never seem to dress fashionably when it's cold out.  It's probably why I was pretty fascinated taking a closer look at Irina's outfit outside Sacai's Fall Winter 16 show in Paris. Fashion Stylist, Irina Lakicevic, uses three simple items to create a very cool warm look. Something I think we can all try!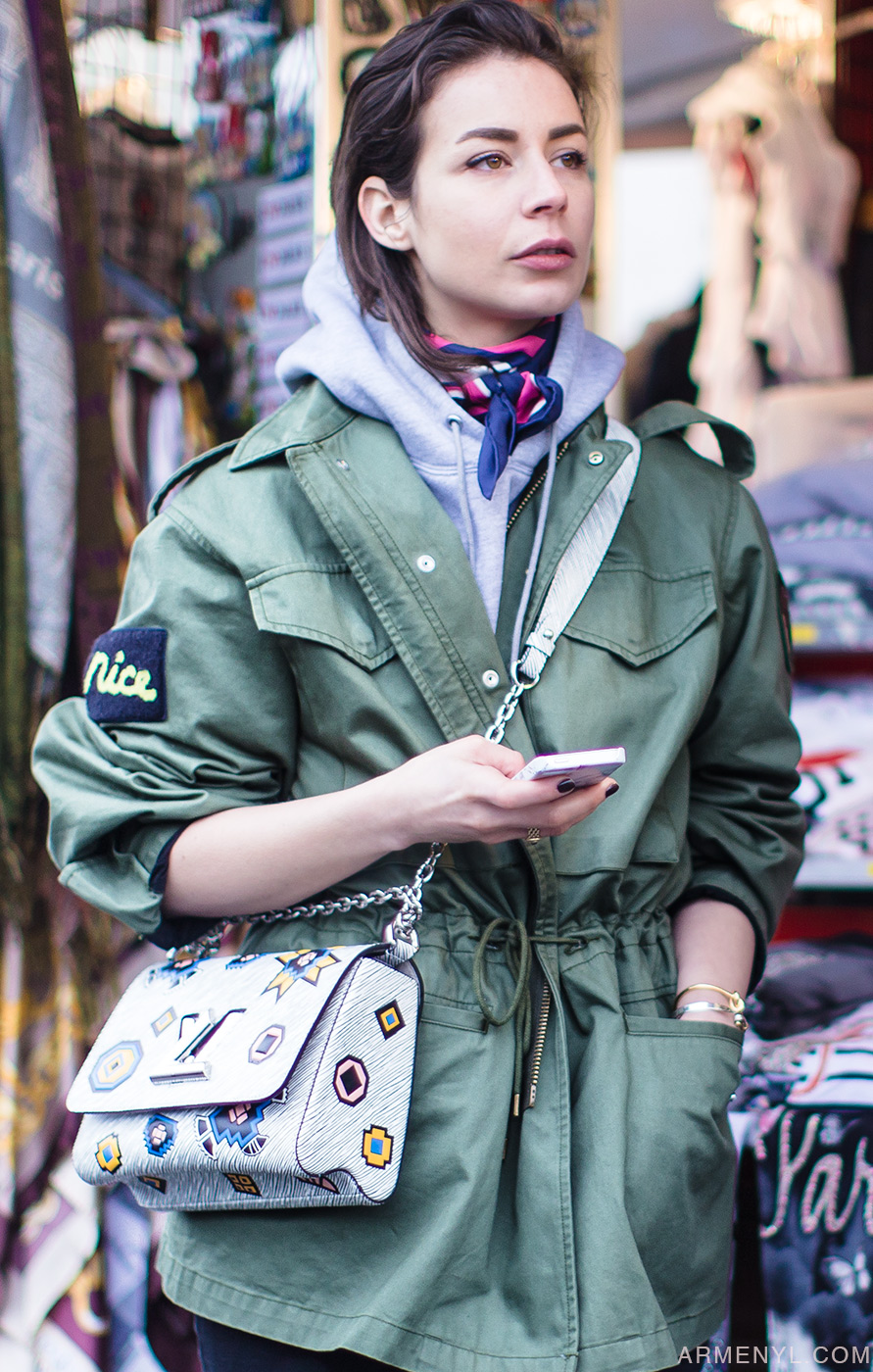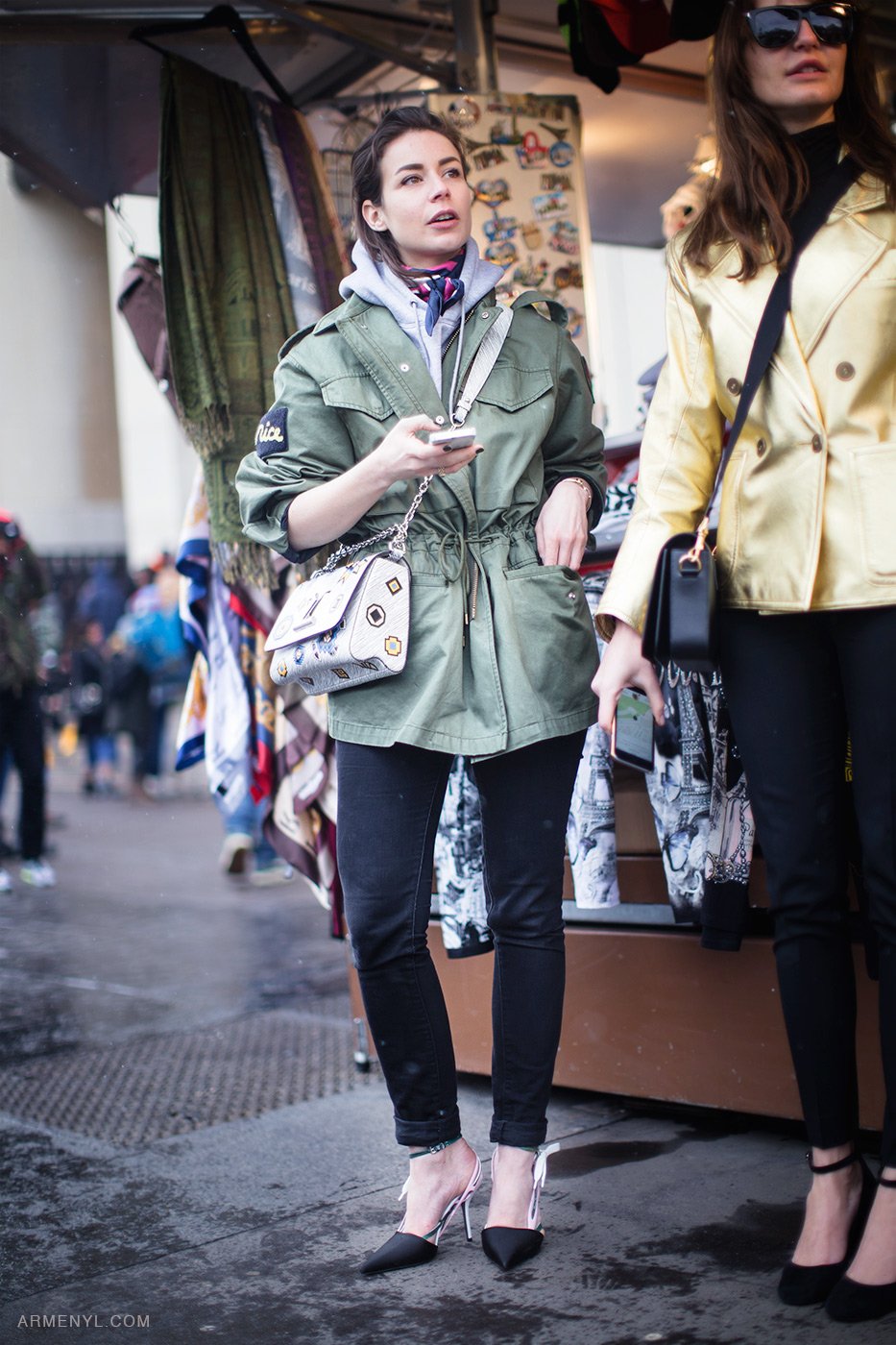 I went digging into my closet (meaning I have to clean up my room again) and I easily found all the items I needed to recreate this look: an old college hoodie, a camouflage jacket I bought while I mistook it to be in style three years ago, and a scarf—I have tons of those laying on the floor of my closet.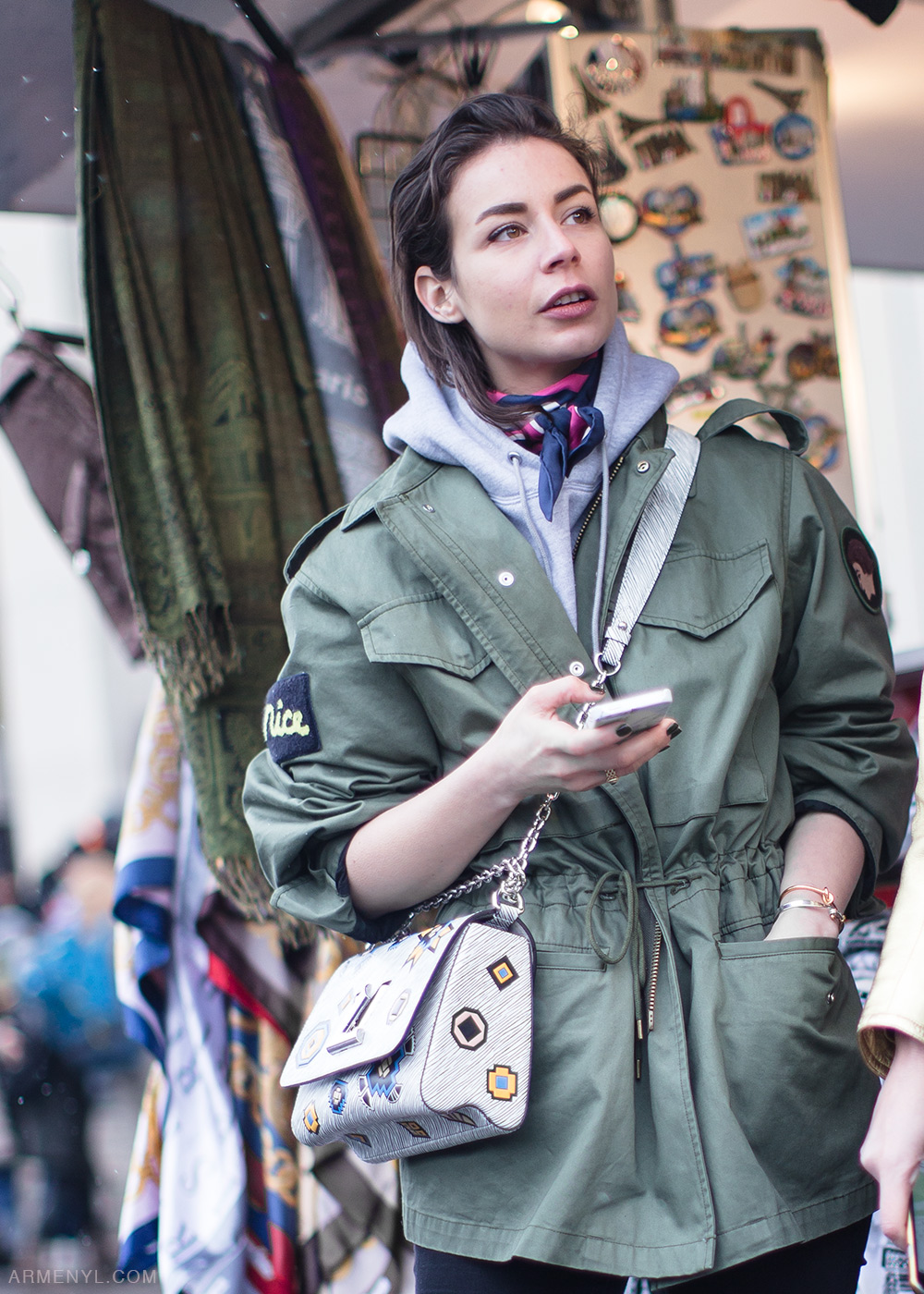 throw in your favorite skinny jeans, a pair of heels or sneakers and you are ready for your lunch date.
I really love this look! What are your thoughts?