What's in a hairstyle? Before I shared this photograph I took of the beautiful Ari Westphal after Chanel FW 16 show in Paris, I spent some time (read: 45mns) scrolling (also drooling) through images of Ari online, and thought, with all the different looks she has rocked in the past, from long hair to bangs, this is by far my absolute favorite. There's something about a look that captures a person so well it can only be perceived as made for just that person. I personally believe a signature look comes from a positive relationship between how well you rock it and how good it makes you feel. You own the look so well that it is impossible to imagine you any other way.
I'm yet to find my signature hairstyle. I fear, like many signature looks, it involves some amount of cutting and dying–two things I'm very much afraid of doing. Although, I have done the former in the past–I shaved all of my hair off twice! and I cried wept for hours!  So, I guess we'll just have to see how changing my hair color goes–if I ever get around to trying that out.
Okay, I will confess, I did have a signature hairstyle when I was much younger. Can you guess what? …pigtails! (Don't laugh). I did them so many times it became my face. People even called me "Bubbles:! (Powerpuff girls). It's embarrassing thinking about that now, although; I remember it really did suit me.
I'm sure I'm several experiments away from figuring out what my signature hairstyle is–that style that perfectly fits my face and pronounces all my features in such a beautiful way– much like Ari's!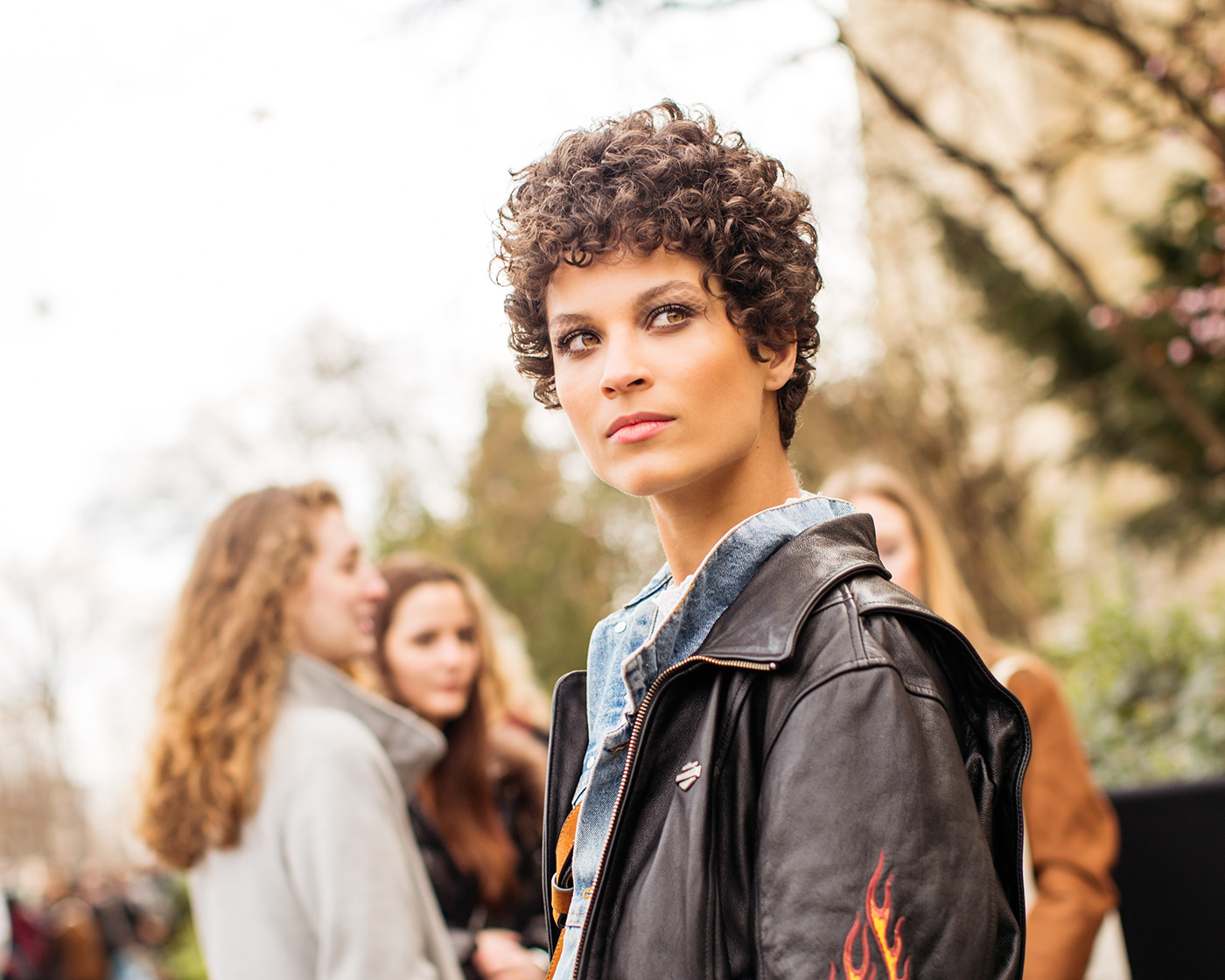 And I cannot forget to mention the beautiful eye make up Ari is wearing from the Chanel FW 16 in Paris. So spectacular! The beauty look from Chanel's Runway was so creative; it was naturally my favorite beauty look from the Fashion Week Runway this Spring.
What are your thoughts on signature looks? Have you found yours?