Fashion week has become a huge part of me, and a lot of the reasons why I enjoy it center around all the amazing people I meet—some I even consider family. A group of like-minded creatives floating around the city, sharing ideas, supporting each other, inspiring one another, and, occasionally, collectively causing traffic much to the irritation of every driver trying to maneuver through the boisterous Fashion Week crowd. Although we are divided group of models, bloggers, photographers, designers, and reporters, we all share a common creative goal which is nothing short of fulfilling when we collaborate to bring our ideas to life.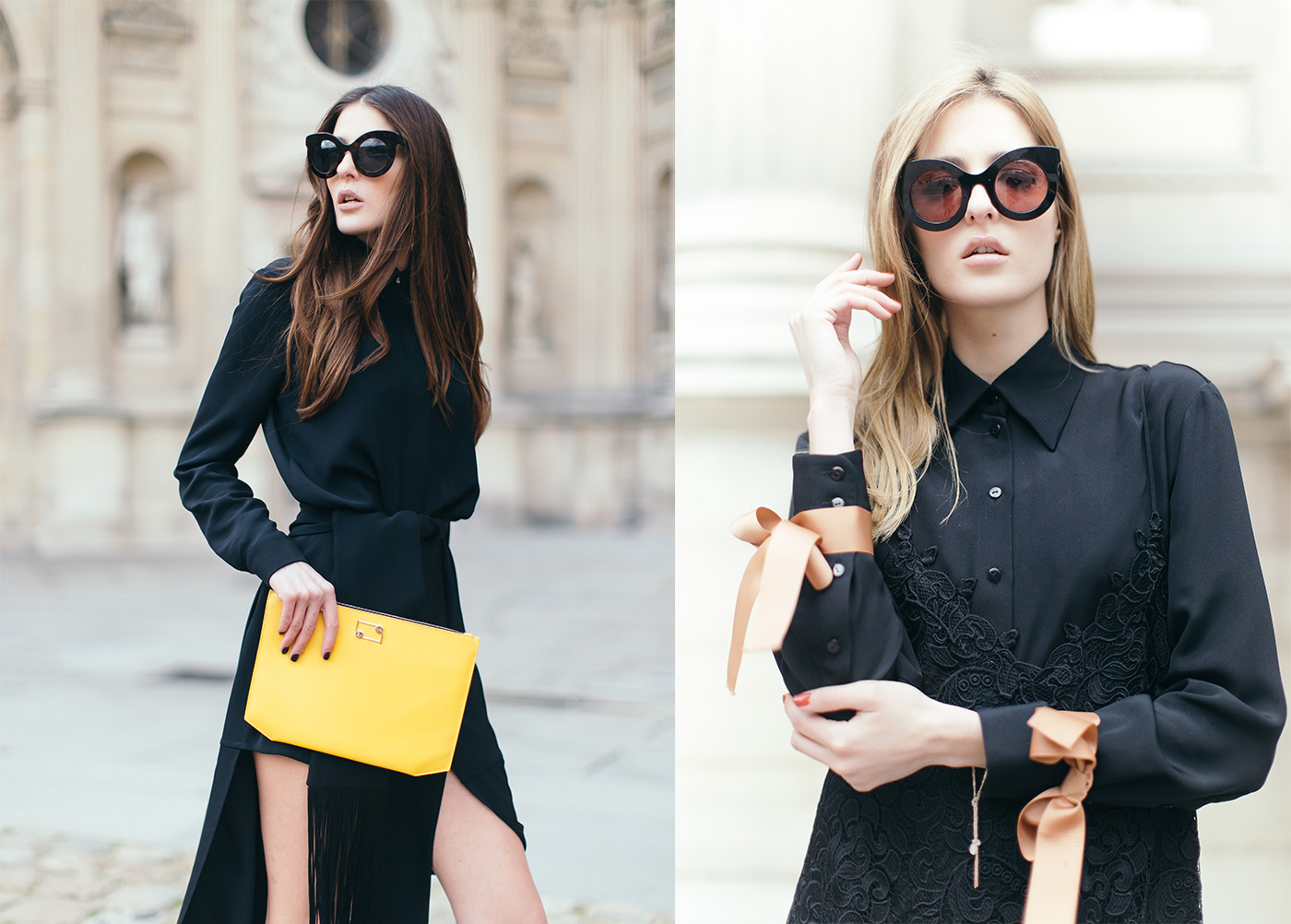 I haven't experienced that many fashion collaborations as a photographer and blogger. I have worked mainly with designers in the past. My first time collaborating with a fellow blogger was this past winter in Paris, where I met the lovely Desiree and Jennifer of Des & Jen . com at Talbot Runhof's Fall Winter runway show!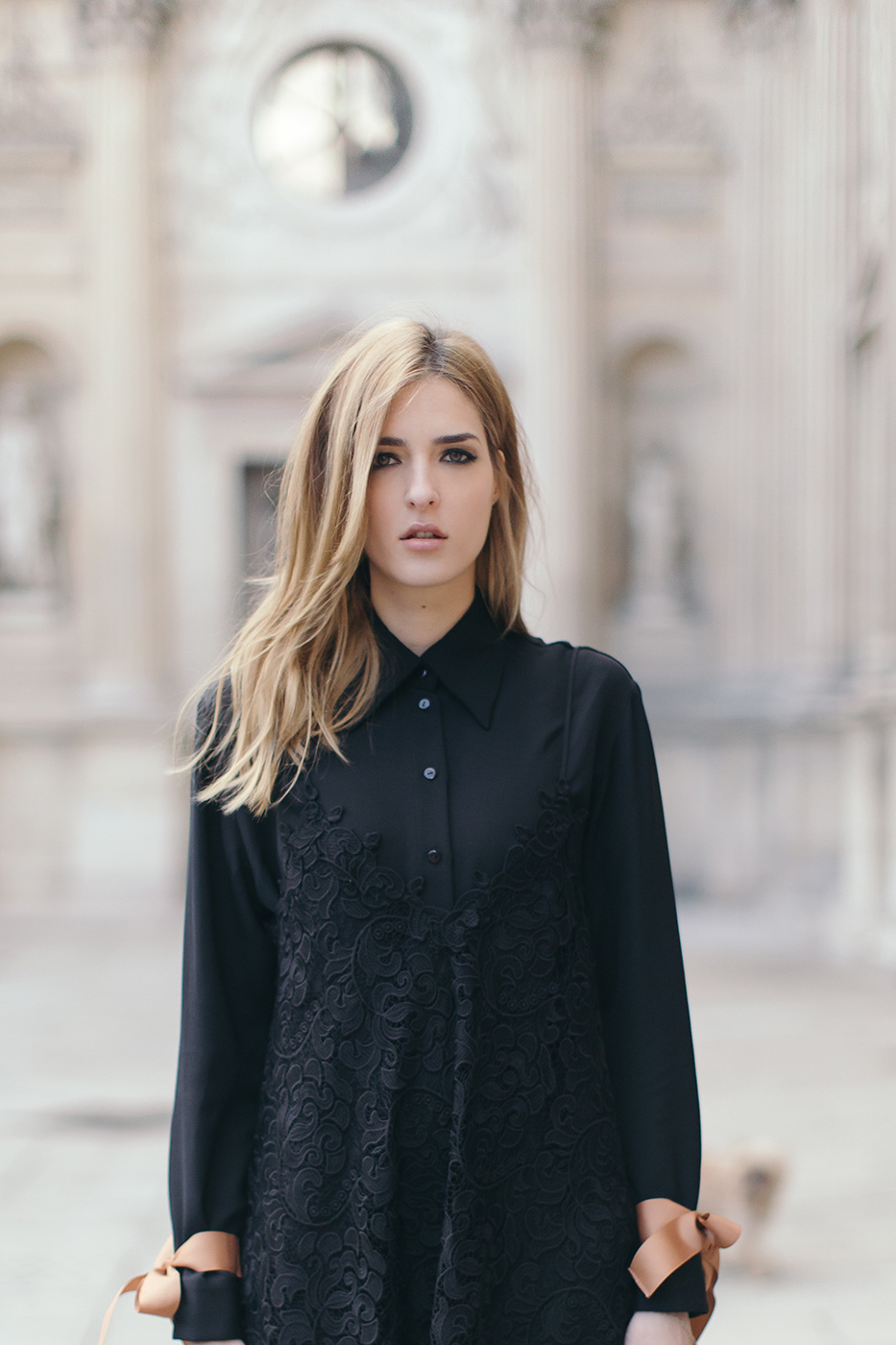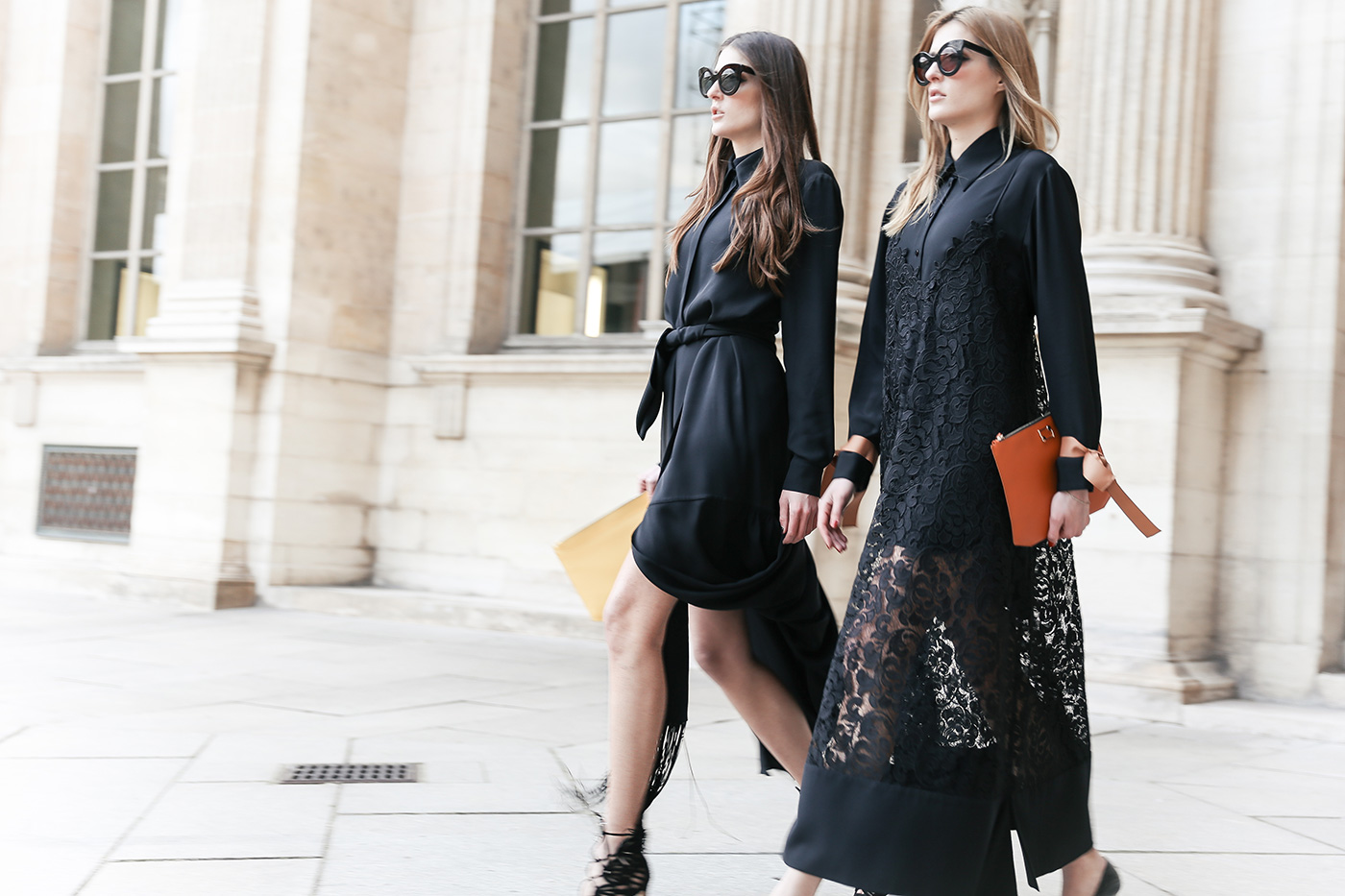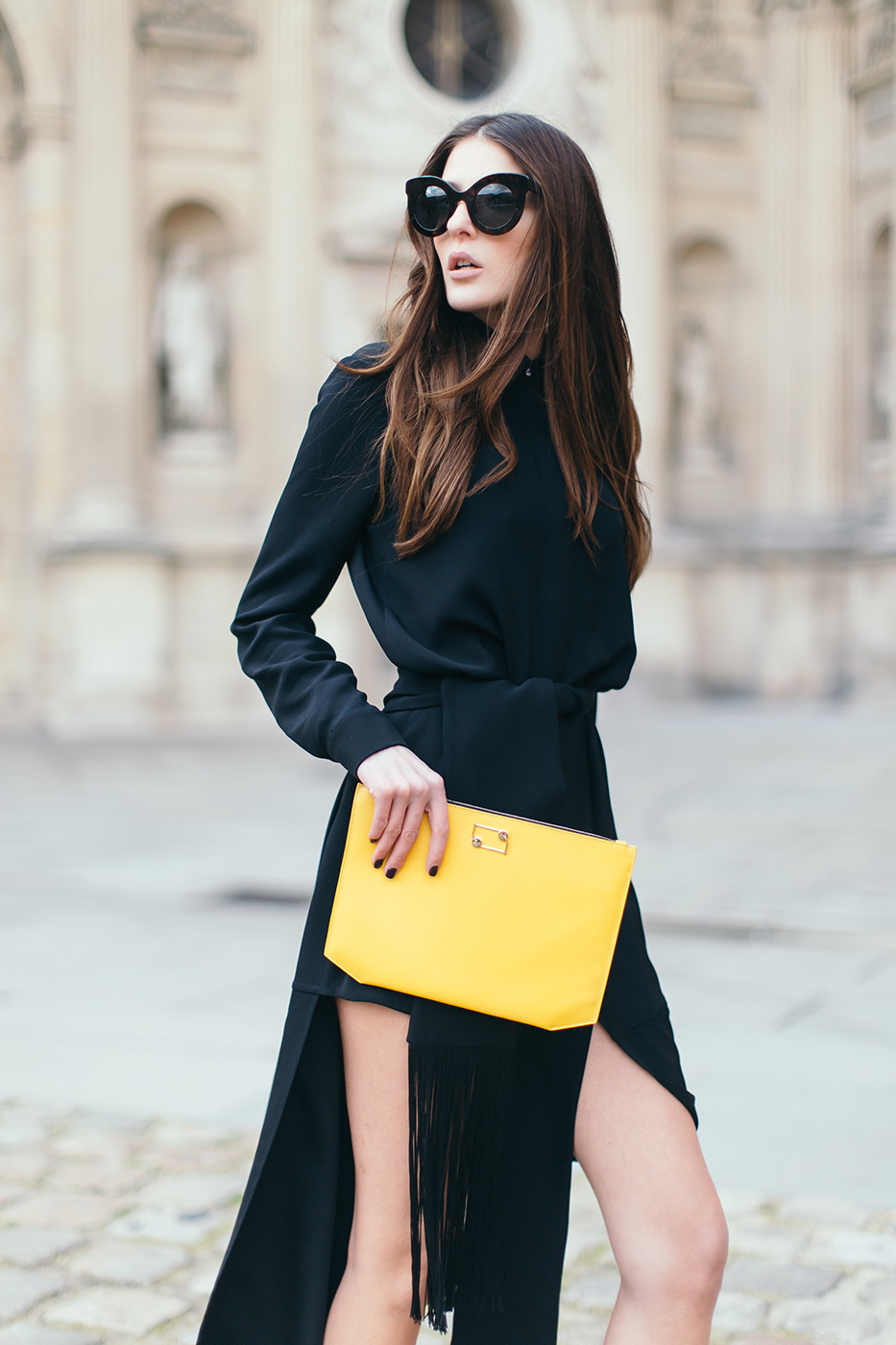 I remember our evening emailing each other into the wee hours of the night with fun shoot ideas and plans. We had decided to shoot together the very next day after meeting and managed to squeeze our shoot in between our tight fashion week schedules(I had a show to ran to right after our shoot and Des & Jen were leaving Paris the very next day). I remember waiting on a bench at our location: the Cour Carée at the Louvre—a beautiful french courtyard surrounded by magnificent architecture—when these two stunning faces came to meet me. Did I mention Des & Jen are twins? They both wore gorgeous black dresses that hang beautifully on their frame. And I remember how well they managed to keep their cool even though it was absolutely freeeeeeeeeezing while we did this shoot!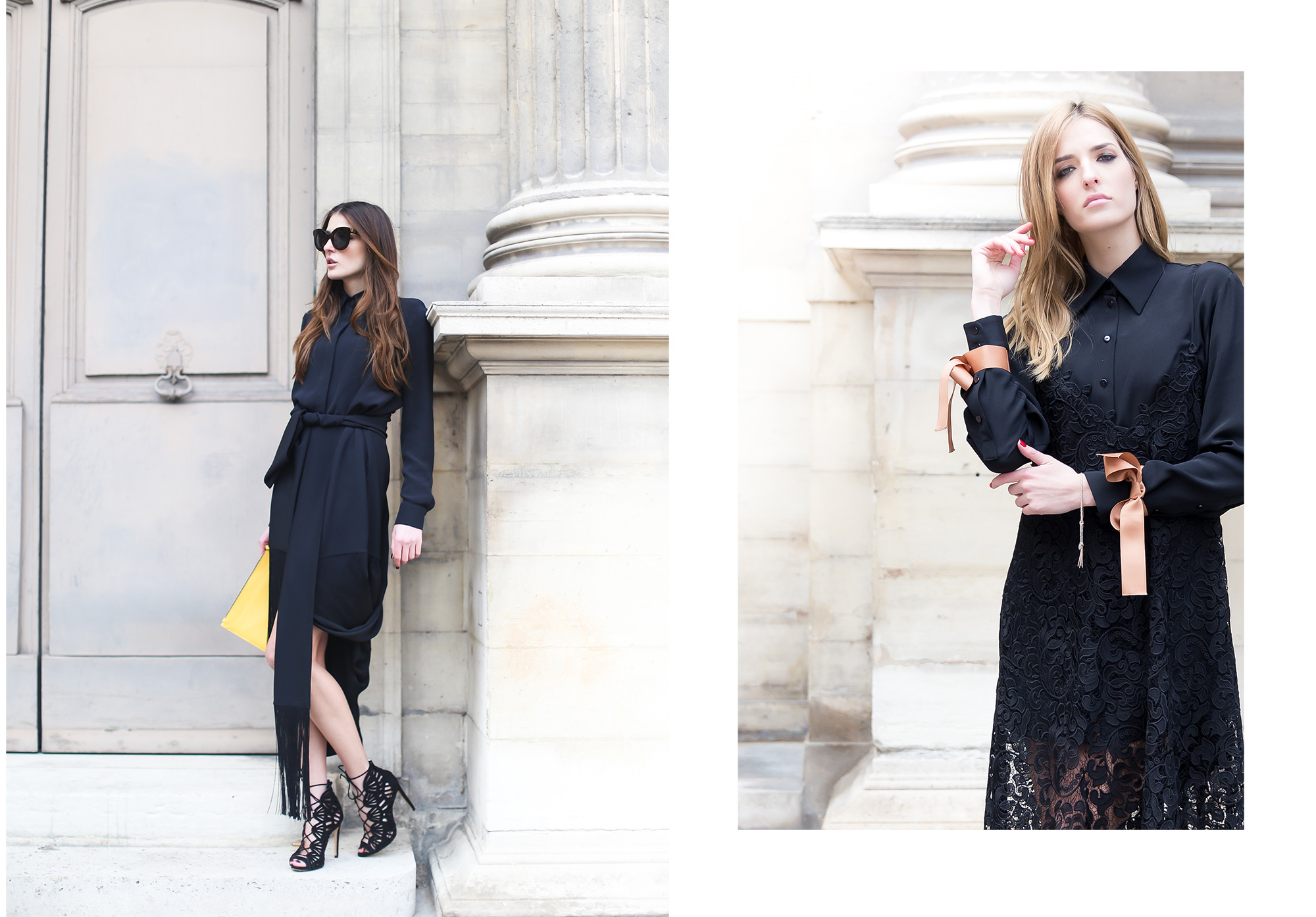 We had so much fun sharing silly stories about our Fashion week experience, and our common love for Paris and also Vienna, where Des & Jen live. I couldn't be more happy to have worked with these two sweet girls who made our collaboration such a fun experience.
Here are a few of the images we shot together!
 To see more photos from this shoot and for outfit details, please visit Des & Jen's blog.