Baggy jeans, slip dresses, and Metallica, street style was definitely all about the 90s this year. Casual laid back looks were pretty dominant and perhaps the most surprising trend at Fashion Week this year was the basic T-shirt and all the thousand different ways you can wear it!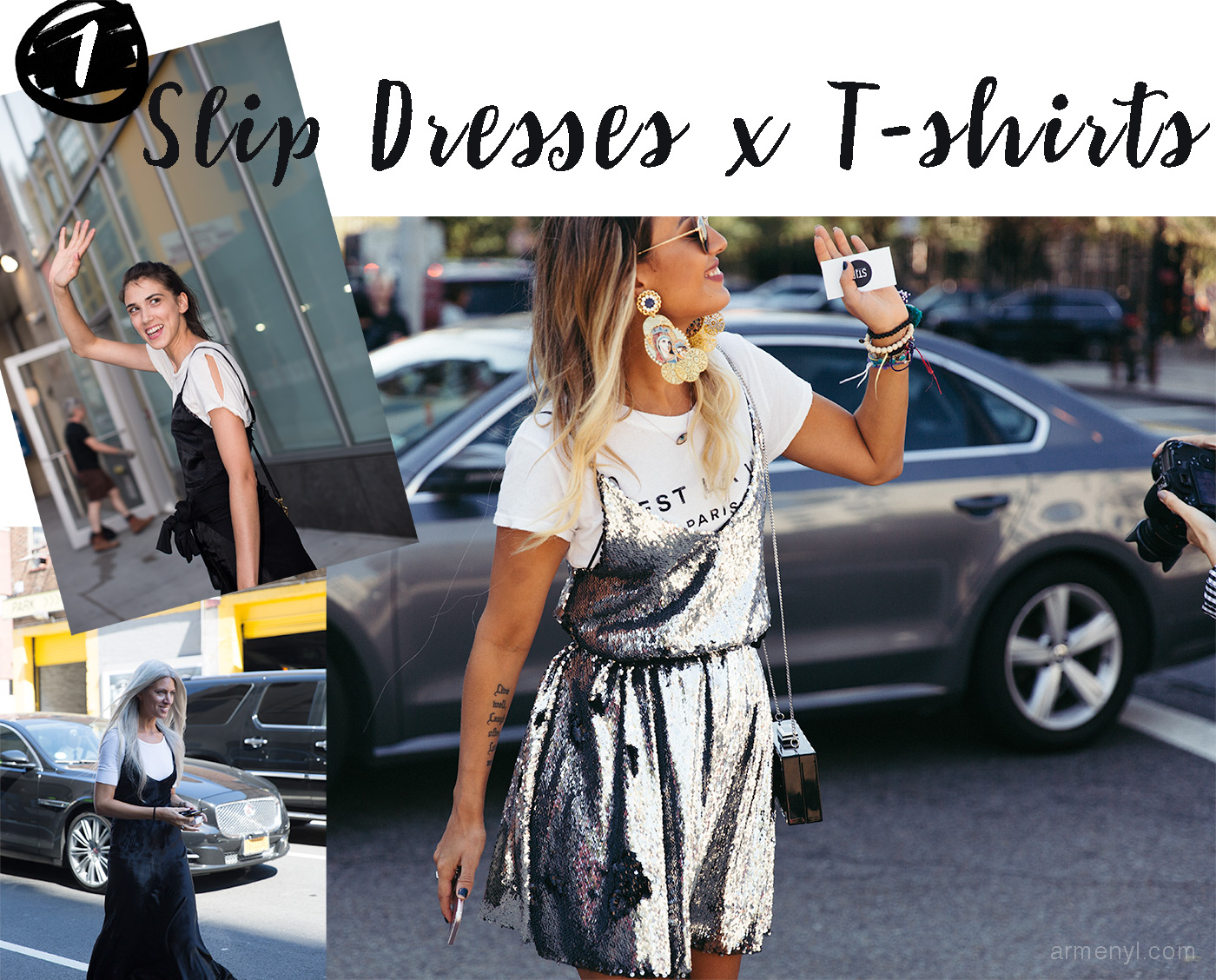 T-shirts and slip dresses on their own were pretty popular. Still, there were many others who paired the two together for a pretty cool 90s classic look. The most trendy combo was a T-shirt and velvet slip dress layered look which is only a slight (and probably more weather appropriate) transition from the t-shirt and satin slip dress look earlier this year.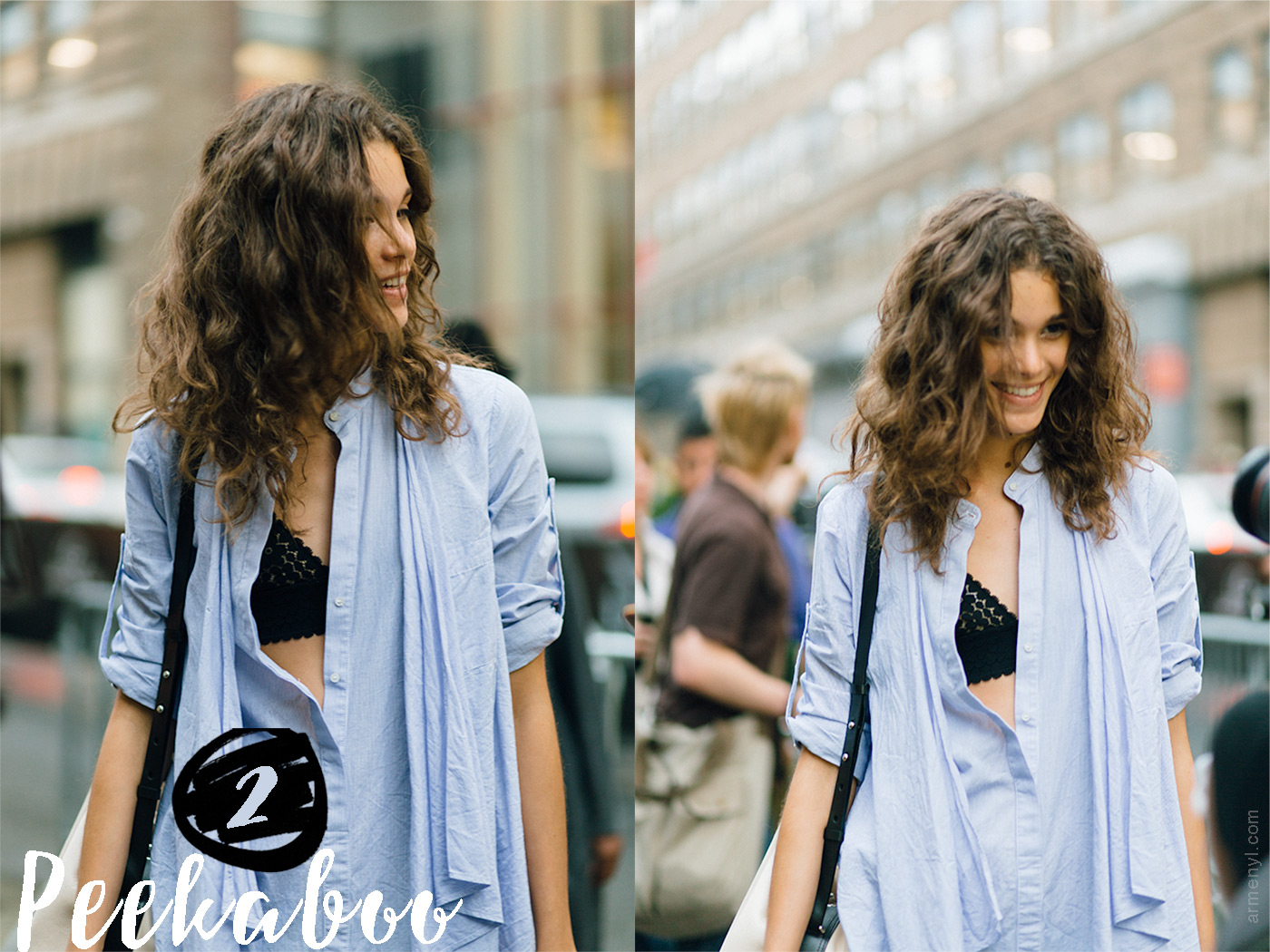 Lacy lingerie was a big trend last spring, but instead of lingerie dresses and pajamas style clothing, most fashion week attendees opted for the peeking lingerie look this fall.  The trend was best paired with dress suits,  off-the-shoulder shirts and trench coats.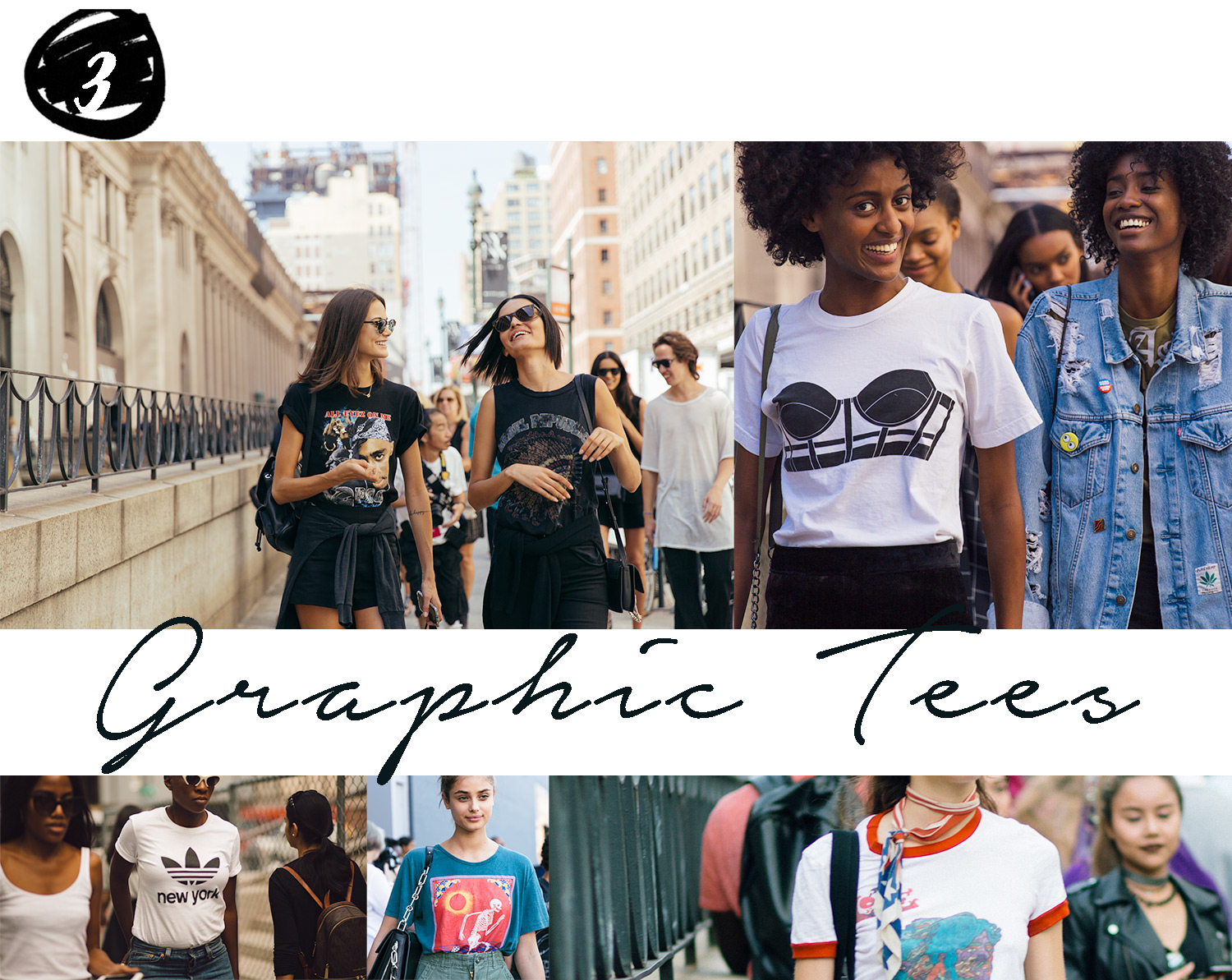 No better way to express yourself…graphic T-shirts are back!!!!!! Or maybe it's a model thing…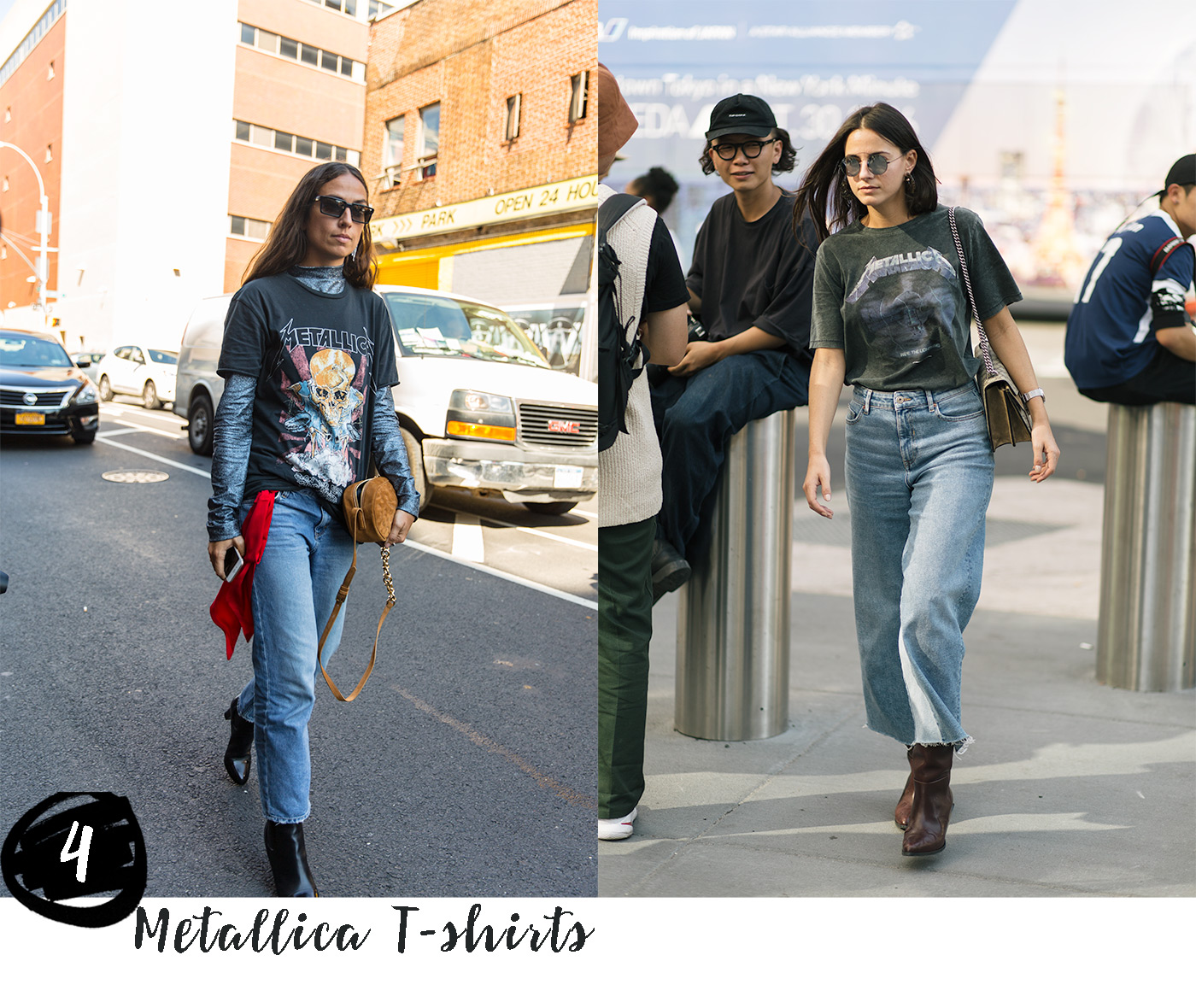 Speaking of graphic tees, vintage heavy metal band tees were also quite popular on the fashion streets this year especially these Metallica tees which have previously been seen on celebs like Kanye and Bieber.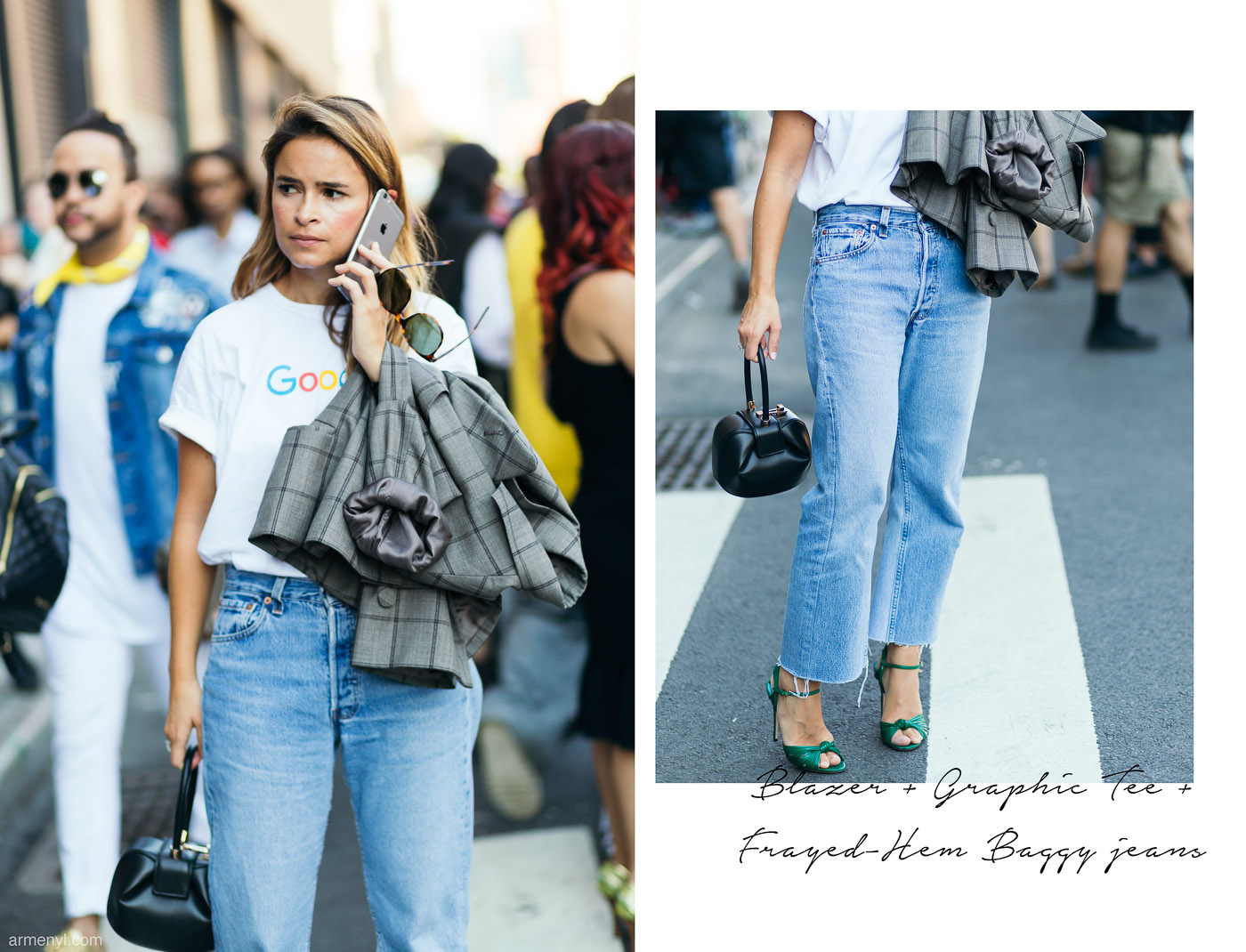 More T-shirt and baggy jeans awesomeness with Mira. Laid back is definitely in style!
What are your thoughts on these trends? Which is your favorite and which are you ready to say goodbye to?