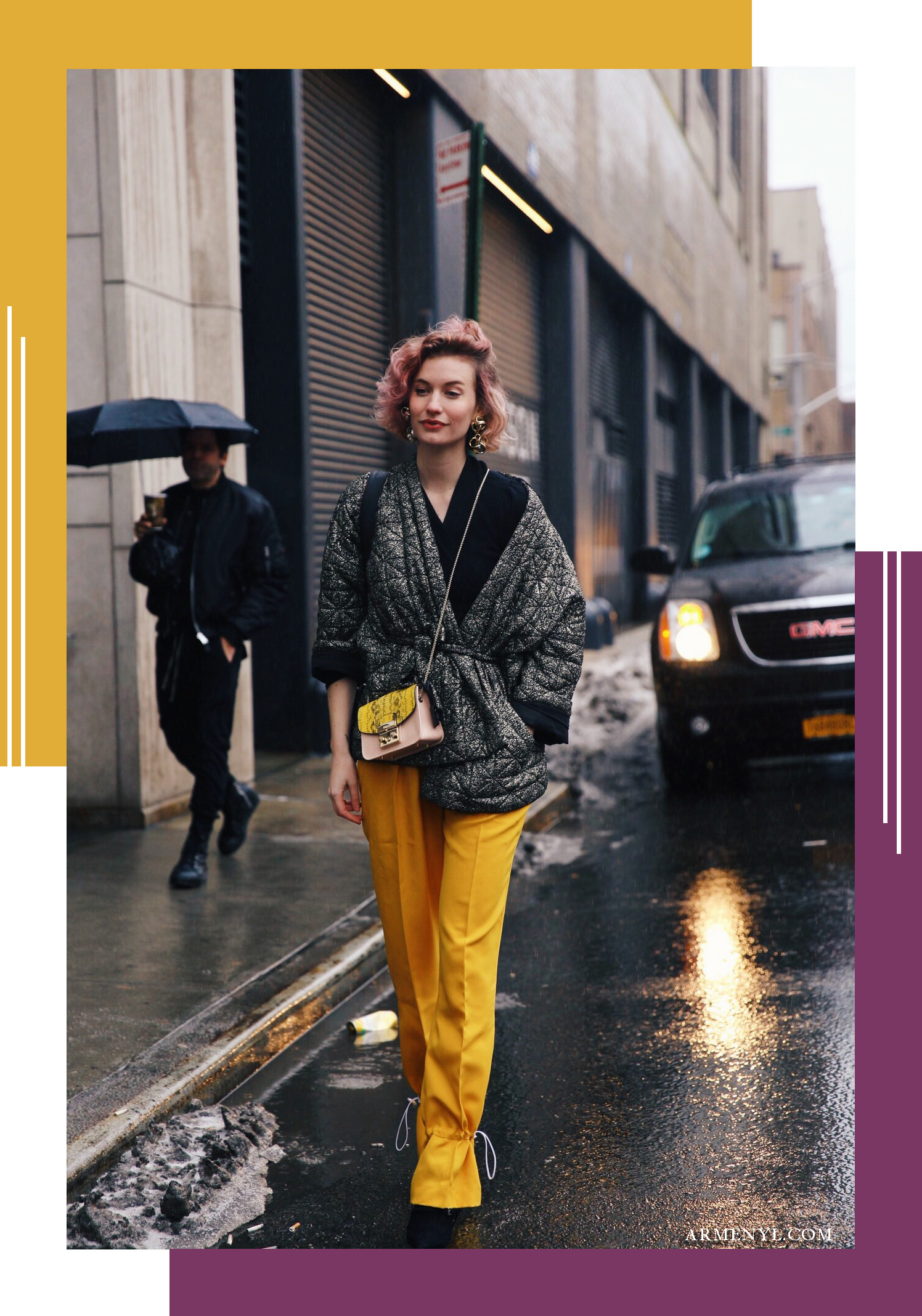 Am I the only one who spends nights wondering why Fashion Week isn't scheduled in the cooler months like the Spring and Fall? It's not practical for the fashion calendar, I know, but for the fashion universe as a whole—I'm speaking entirely about those of us photographers and fashion lovers perched outside of the shows—it's unreasonable. But we are truly resilient souls!
Nevertheless, it is always a pleasure to see style influencers make the best of the winter moments with creative fashion looks like Zanita's here, who serves us as a friendly reminder that winter style can be pretty dope in itself!
Remember Irene Kim's Derek Lam look last winter too?