Bikini season is upon us. Hooray!! If you are one of those people who gets a Bikini or Brazilian wax done for the occasion you are probably already dreading this part. Any kind of body waxing in general hurts, but Brazilians pretty much take the cake.  I've  searched high and low for what can make those 10 minutes go by less painfully. I've tried everything: Allowing the wax specialist to distract me with deep conversations about my love life, watching Beyonce's Lemonade album video, (tried) reading a book (failed), texting a friend, I've done it all.  After doing a little research on things that might help, my esthetician and I decided to experiment with some of them. Here are few sure tips that have made the biggest difference and actually worked pretty well!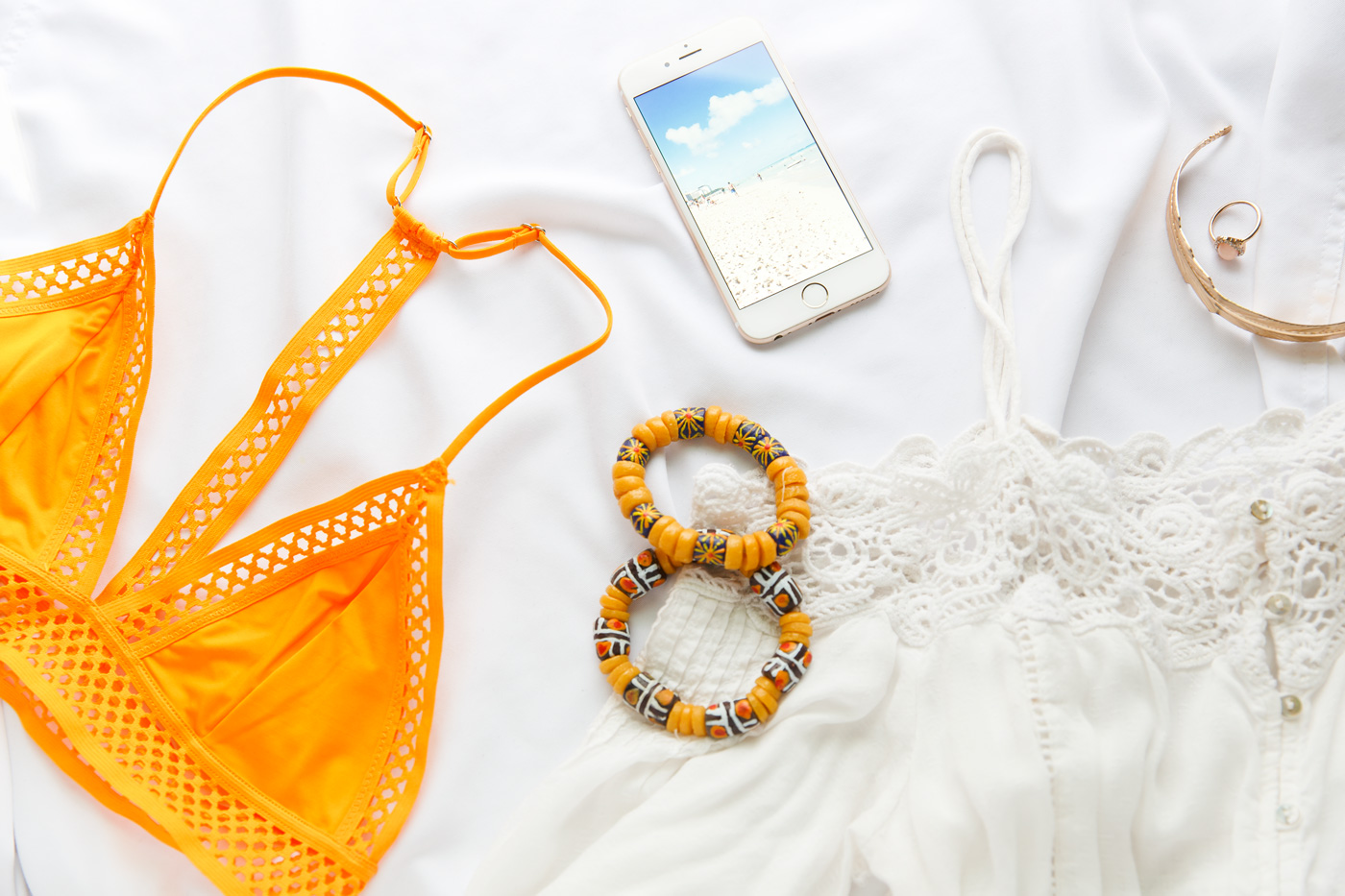 Take an over-the-counter pain reliever an hour before you wax to help minimize the pain. 
Sit in a warm bath for about 15 minutes before you go for your session. The warm water will help open your pores and make the hair removal process a lot easier. 
Exfoliating gets rid of dead skin and makes everything come off easily. Exfoliate about two days before your appointment. You don't want to irritate the skin by exfoliating and waxing on the same day. Remember that waxing, like shaving, is already a kind of skin exfoliation.
Avoid waxing before or during your period. Most people are sensitive right before their menstrual cycle begins which can intensify the pain of waxing. A great time is actually about three to four days directly after your period when your pain tolerance is a lot higher.
Try using a soothing product like Aloe Vera gel over the area before waxing. Avoid moisturizer or oils as that might make it difficult for the wax to properly adhere to your skin.
Go to an experienced esthetician. I cannot stress this point enough. Also, if you plan to wax at home, invest in a quality at-home waxing kit.
Do you have any Brazilian wax tips that have worked for you? Please share in the comments