I may never forget the night it happened. The first email: someone asked if a co-worker was hurt. I was laying in bed confused. What had just happened?
It had rained terribly that night, my mom and I had been stuck in that rain for hours. Two hours before that email, I thought nothing of the rain. I had errands to run, first at Columbia, then we'd visit my aunt in Baltimore, but before that, we could swing by the office in Ellicott City to pick up my lunchbox. It wasn't something I needed to do; It was just something I felt like doing. Besides, it was on our way.
"You had better have a good reason for driving into this rain," My co-worker teased when I entered the office. It was an hour or less before the flood would destroy Main Street, Ellicott City. My mom was waiting impatiently in the car—my saving grace. I left quickly, but very unperturbed by the weather condition. If my mom wasn't waiting in the car, I would have stayed till the rain calmed down.
My usual route to leave was driving down the street to the bottom, where a bridge arched over a river(the river that would, in a matter of minutes, overflow and destroy Main Street). I didn't this time, instead; I did something unusual, unnecessary, and quite illegal, I reversed in the middle of the road, despite the poor visibility from the rain and incoming traffic. It made more sense to drive into a parking lot or down the street, which on any other day I would have very much enjoyed doing. Not that night, that night I just didn't feel like it. It didn't have much to do with the rain, I wasn't alarmed by the rain, not then.
A second email came through, I was sitting up on my bed at home now, the co-worker said he was fine, but the place was in bad shape. Then there was a reply "Cars are floating!!" "crap!" then a youtube video, I opened it, my heart broke.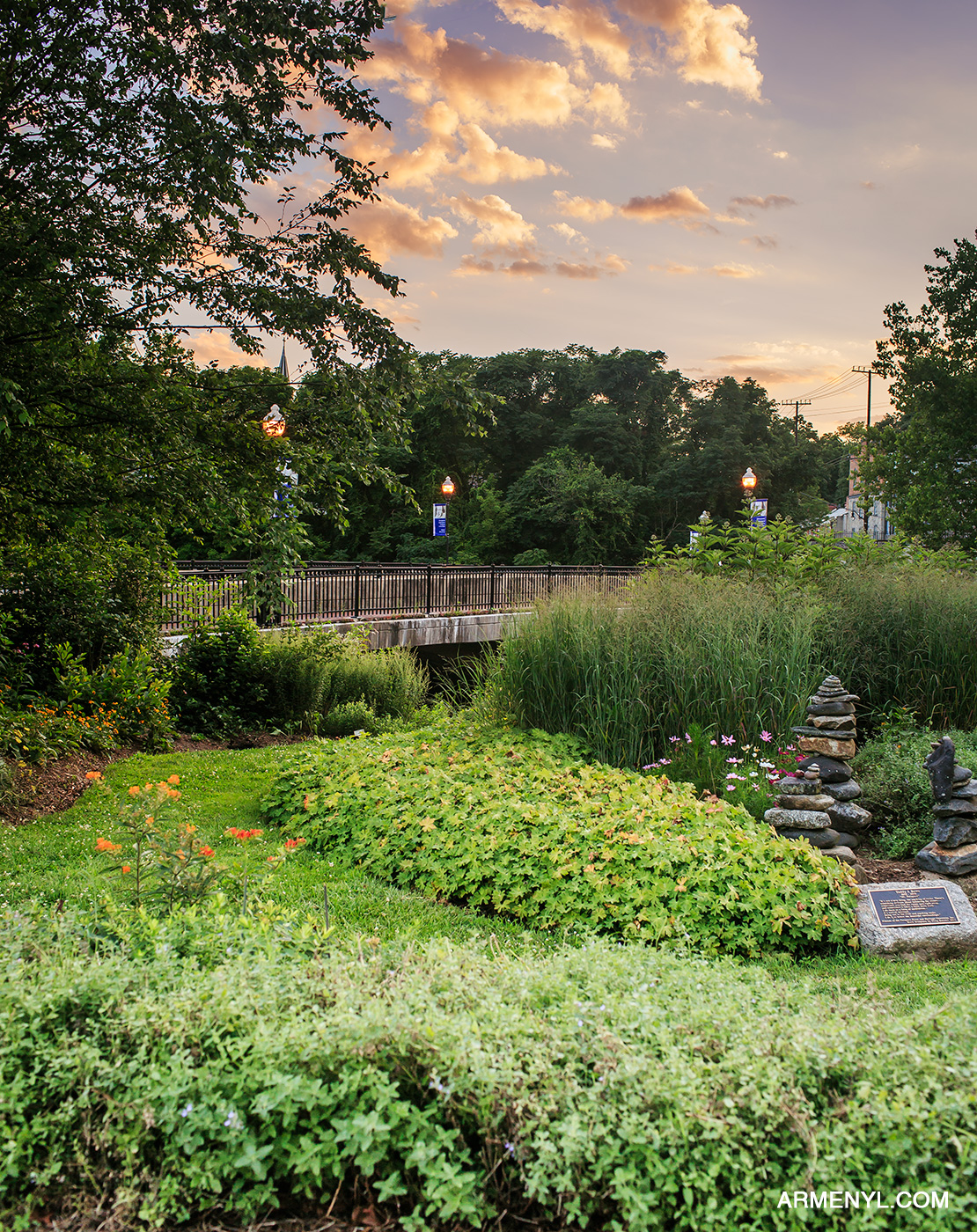 Over the past year, I've watched Ellicott City get back on its feet. A few months after the flood, the roads were fixed, there were signs in the store windows: "Coming soon: Sweet Elizabeth Jane," "Coming soon: All time toys." It's been incredibly inspiring to see business & families coming back, supporting each other, the community, helping out to rebuild the town.
Sunday marks one year after the fatal flood, and I couldn't help but feel grateful, blessed, and deeply inspired as I reflect on the past year and how far we've all come. Sending all my love to Ellicott City on this day! You truly are #ECSTRONG!