The most exciting part of my day yesterday was visiting the new Louis Vuitton store at Place Vendome in Paris. I was now on day 6 of no internet and I was serious in need of some cheering up, so I decided some sunshine and photography around town would do the trick.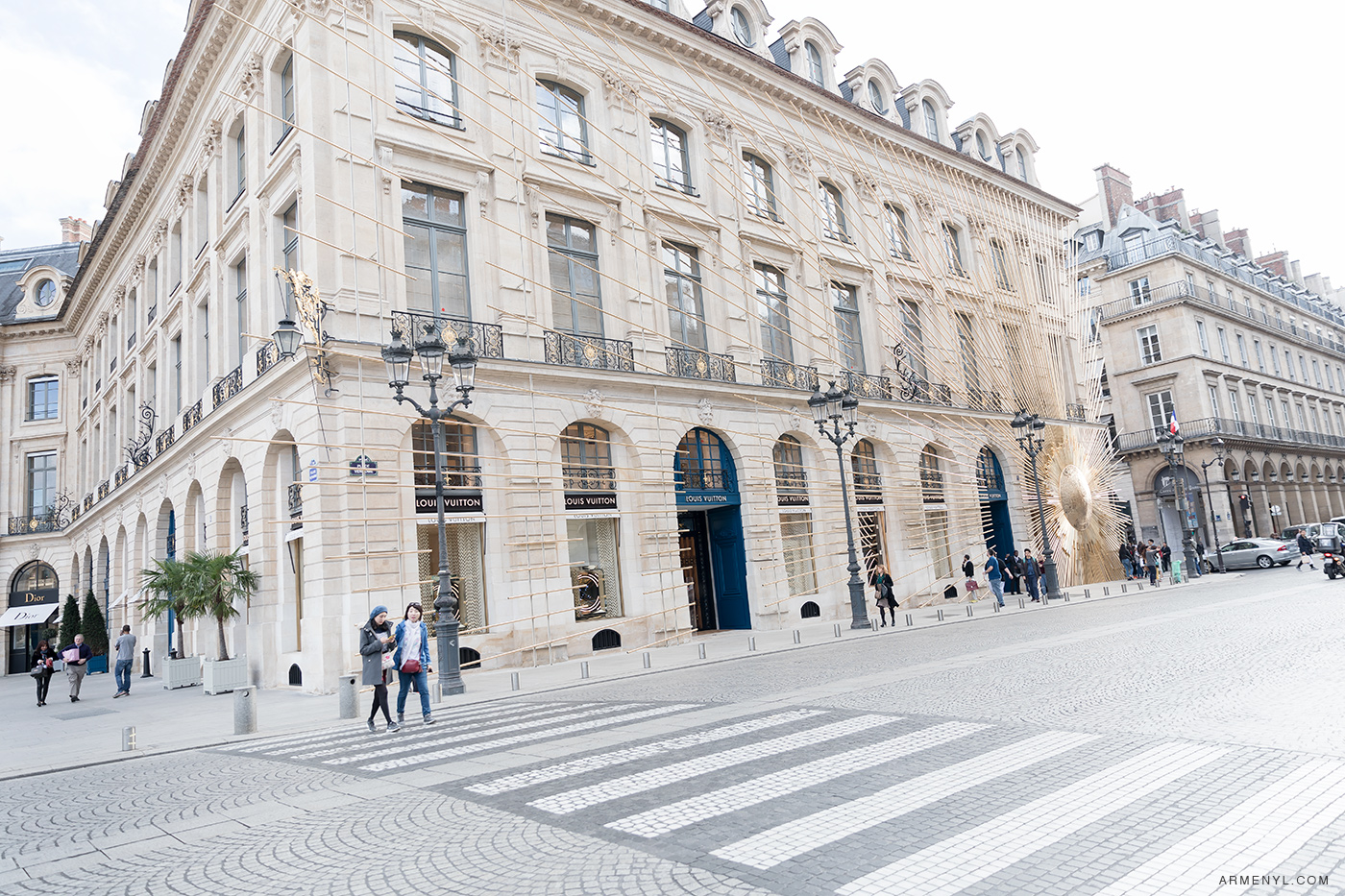 At first, I only planned to just take a photograph of the building and leave, but lately, I've been making a conscious effort to experience moments instead of just taking quick snapshots. Sometimes photography can steal those moments as they can easily create a "save for later" mindset. I am guilty of taking pictures without really enjoying the moment, but I've noticed photographs that are taken from a moment one truly enjoyed are always the most magical ones.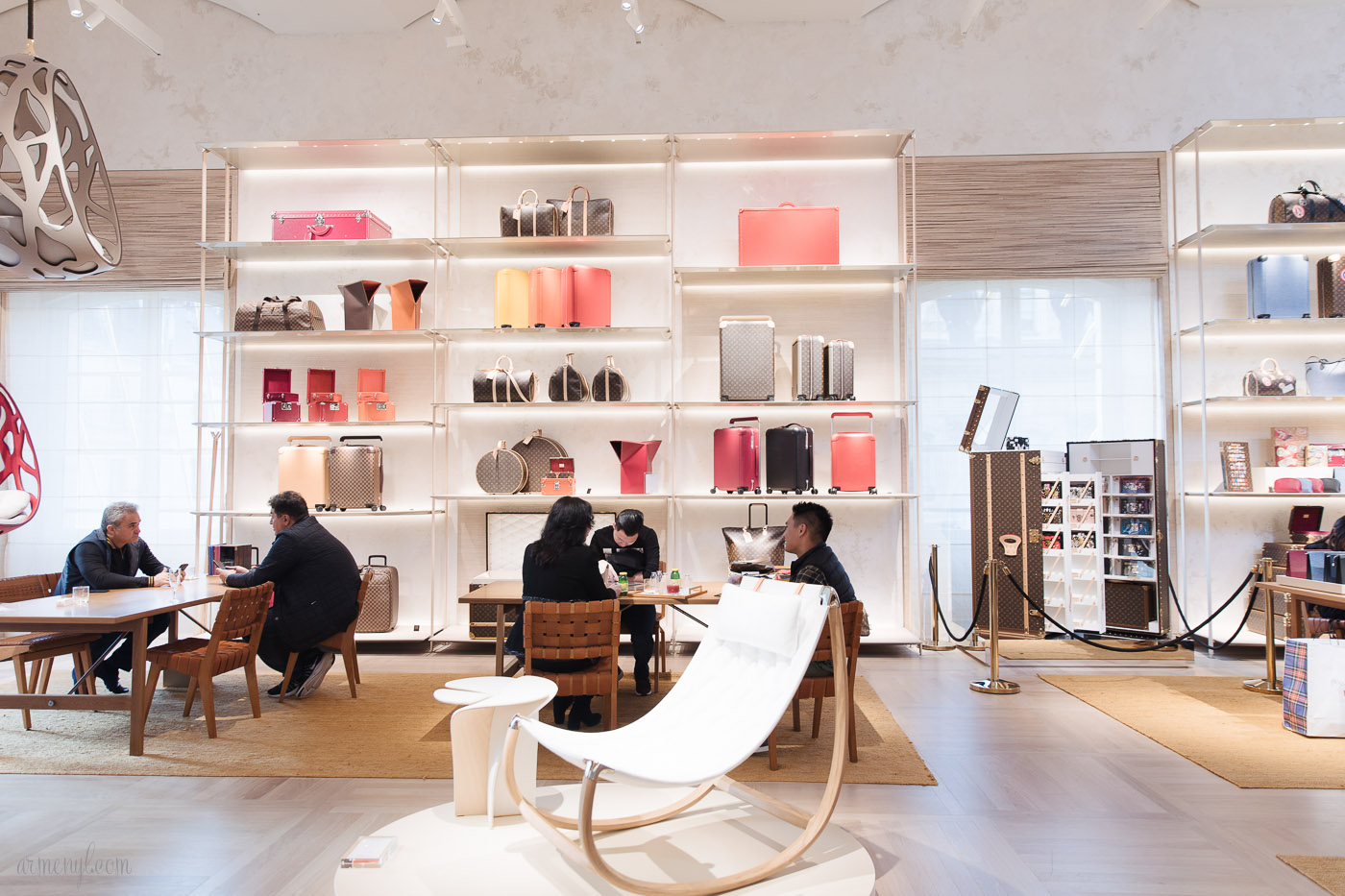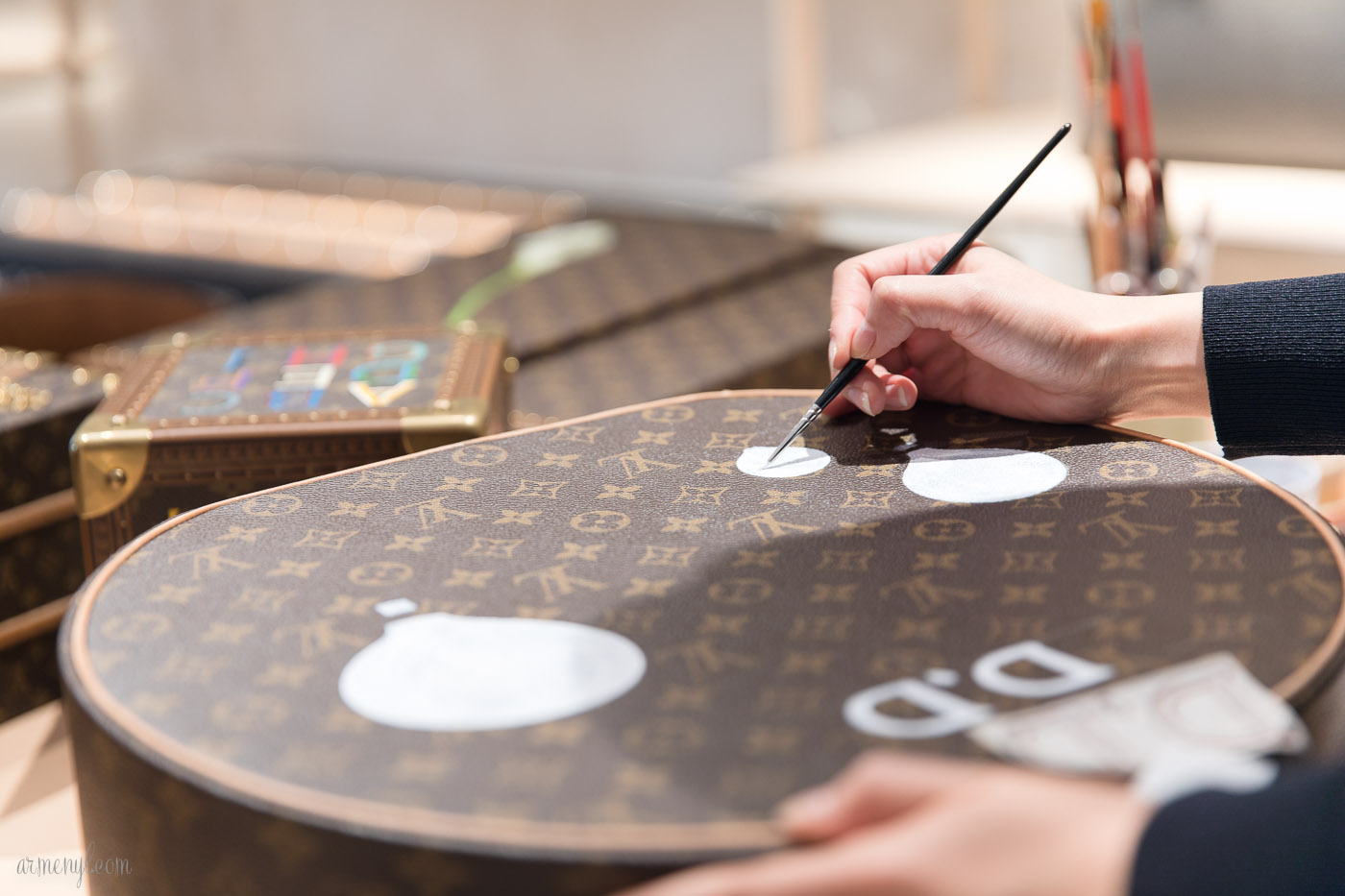 I noticed a line forming outside the store, and I quickly joined the queue after taking a thousand pictures of the stunning building façade with golden light rays which I am told is temporary(hurry to see it before it is taken down)! I was greeted by a woman who asked if I spoke French or English and then later asked if there was anything, in particular, I'd be looking for. I asked to just take a look around, and to my surprise I was introduced to another woman who spent close to an hour, giving me a tour of the store, and explaining the ideas behind the design.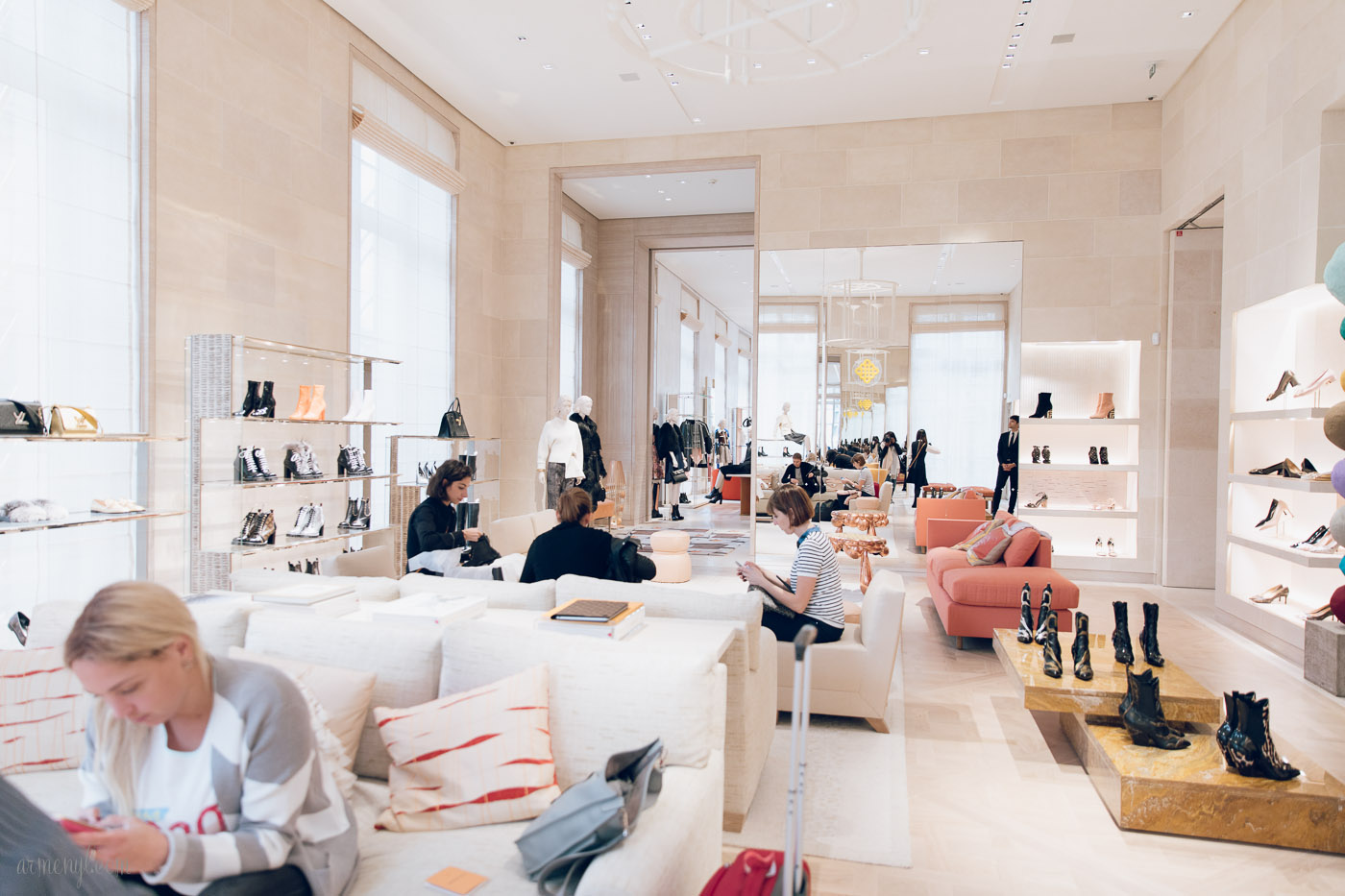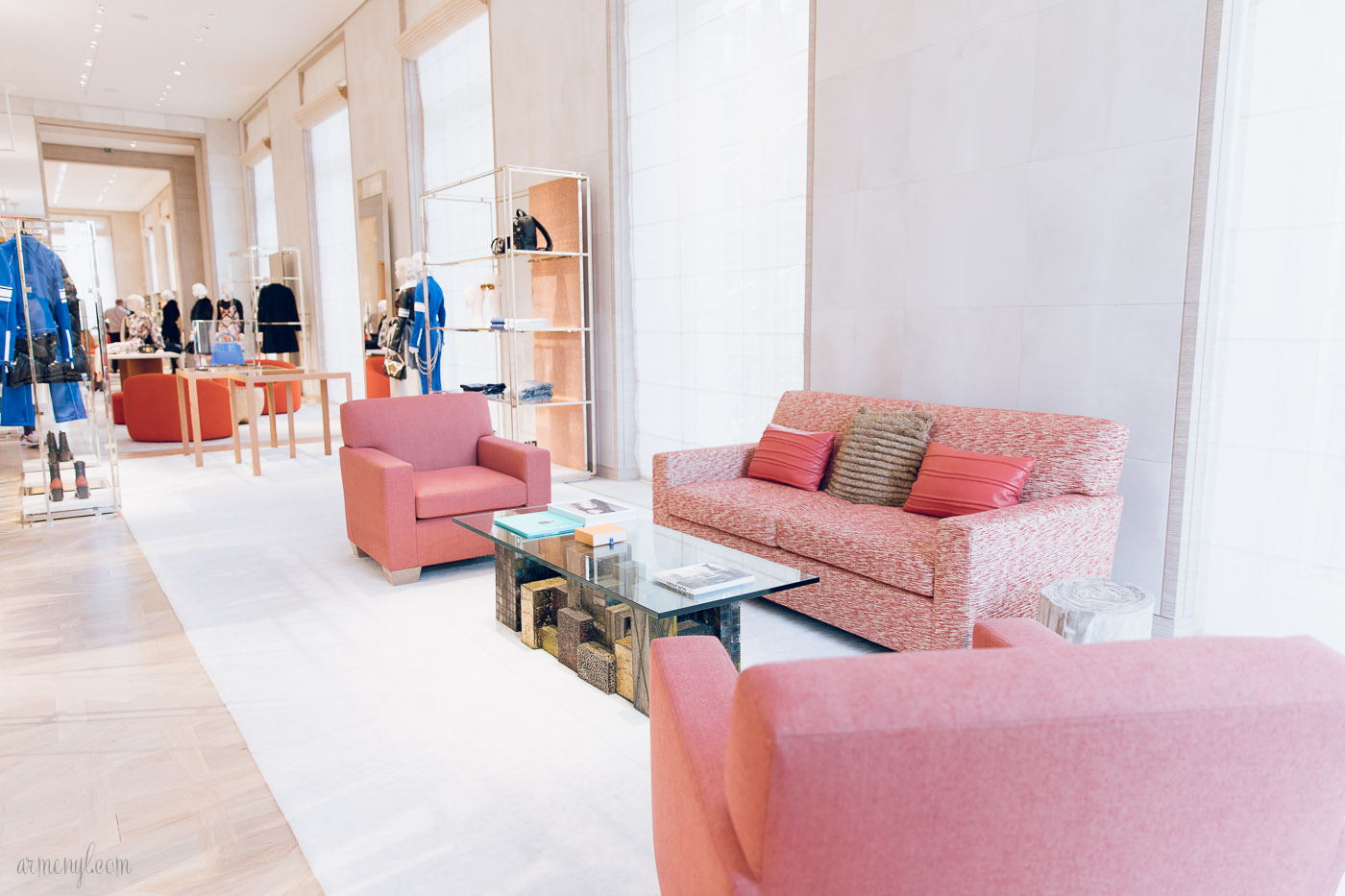 The new store which is now considered the second flagship to the original at Champs Elysees (also incredibly popular and beautiful) took four years to renovate and is only around the corner from where the first ever Louis Vuitton trunk shop was located 160 years ago. Every detail of the Peter Marino designed store is carefully thought out, from the leather railings on the staircase to the floors in the elevator which bear the same design as the original LV bags. Marino collides modern and traditional in every floor of the storied house.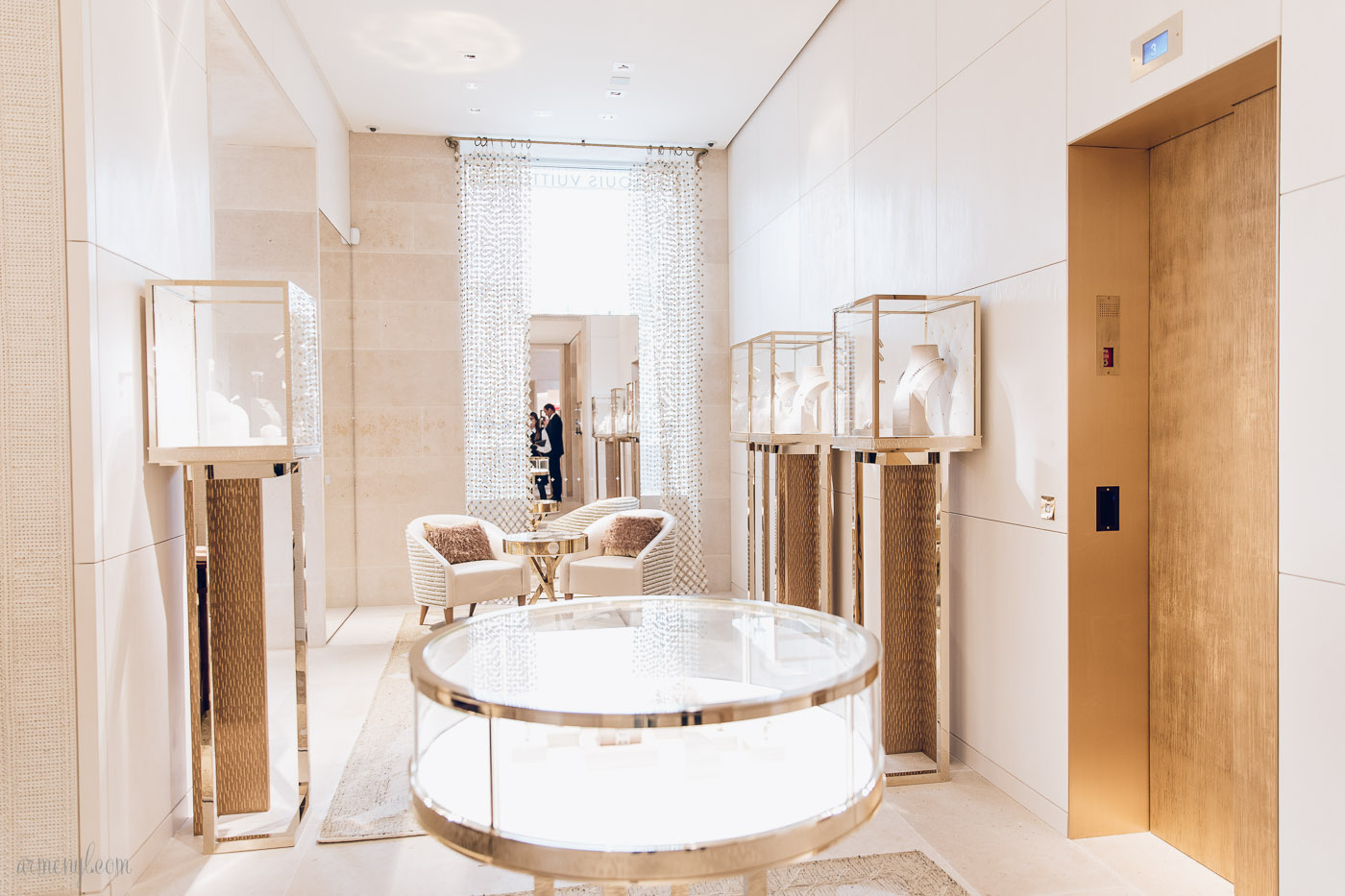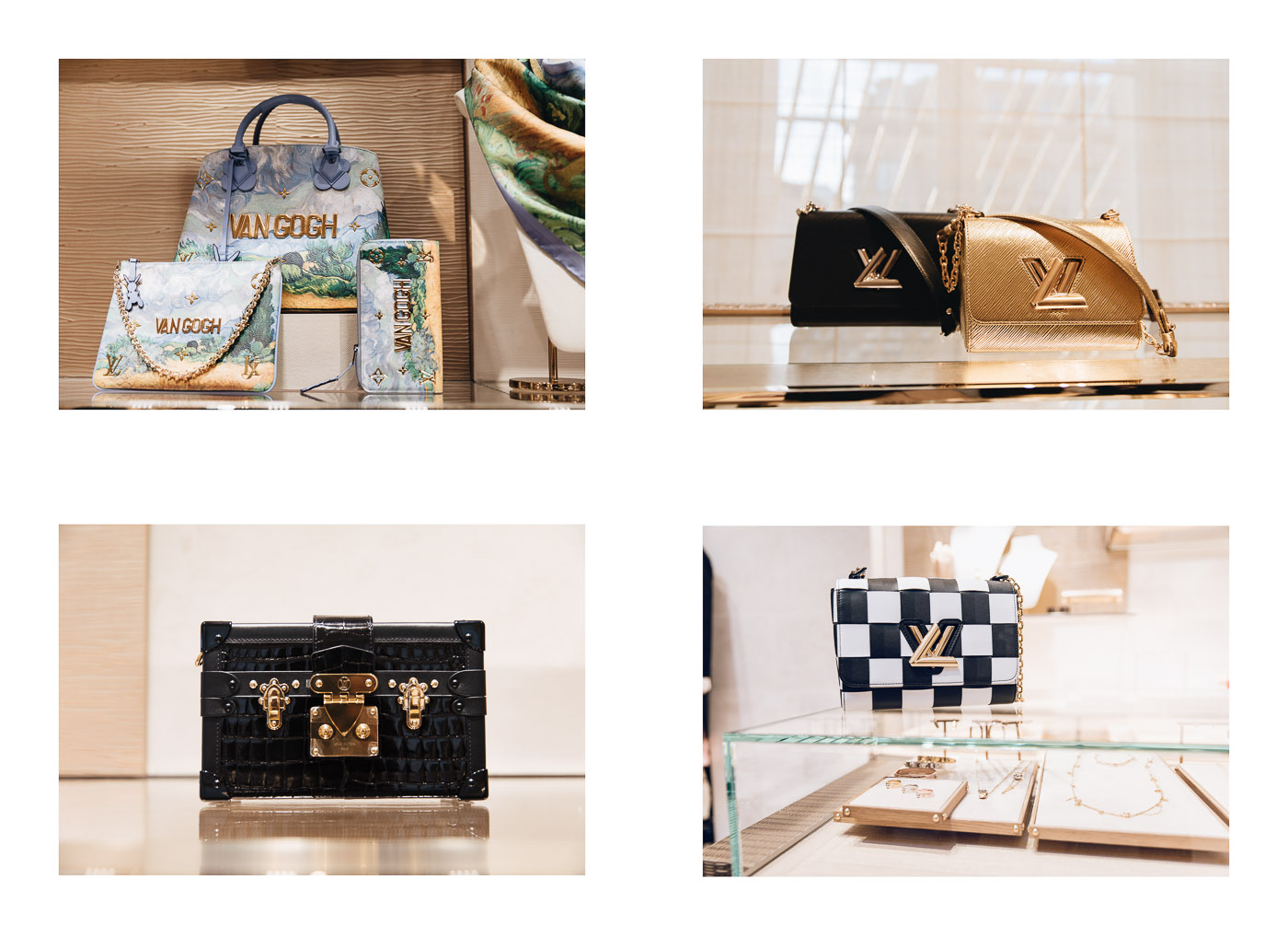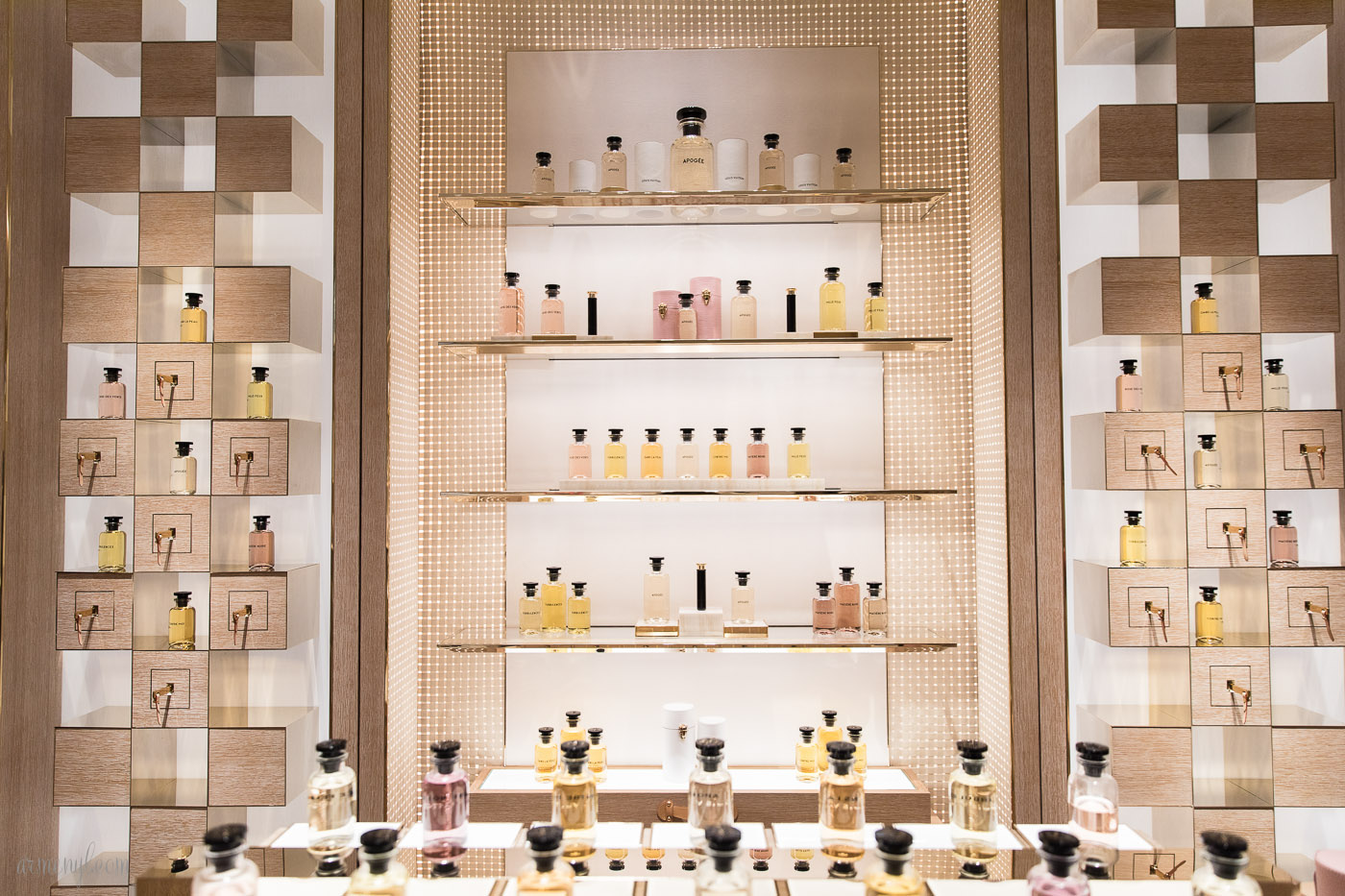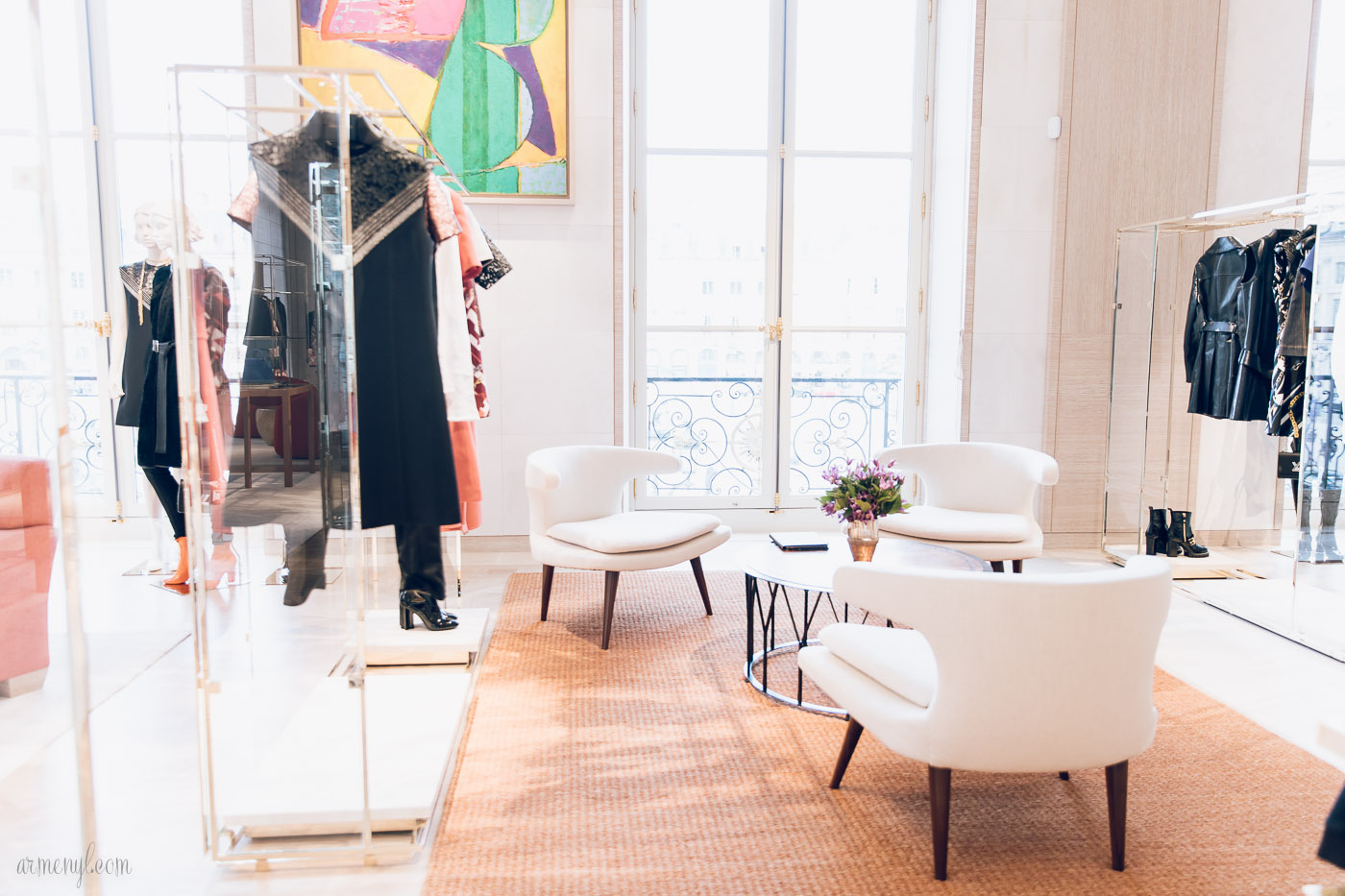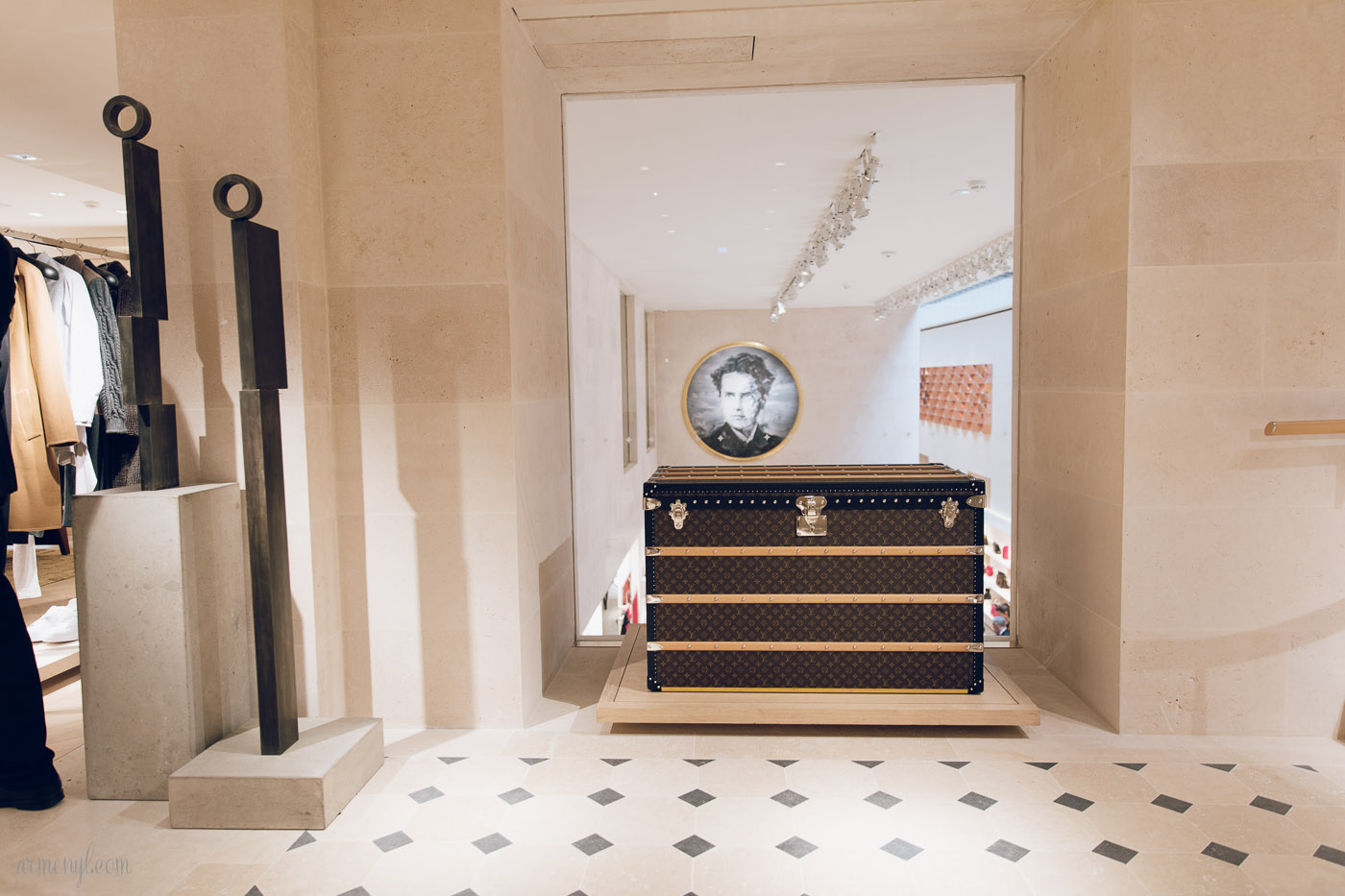 Of course, the most noticeable design influence was "Le Roi Soleil," Louis XIV of Versailles. With a life-sized golden statue of the Sun King and golden light rays on the façade, the new store channels Versailles.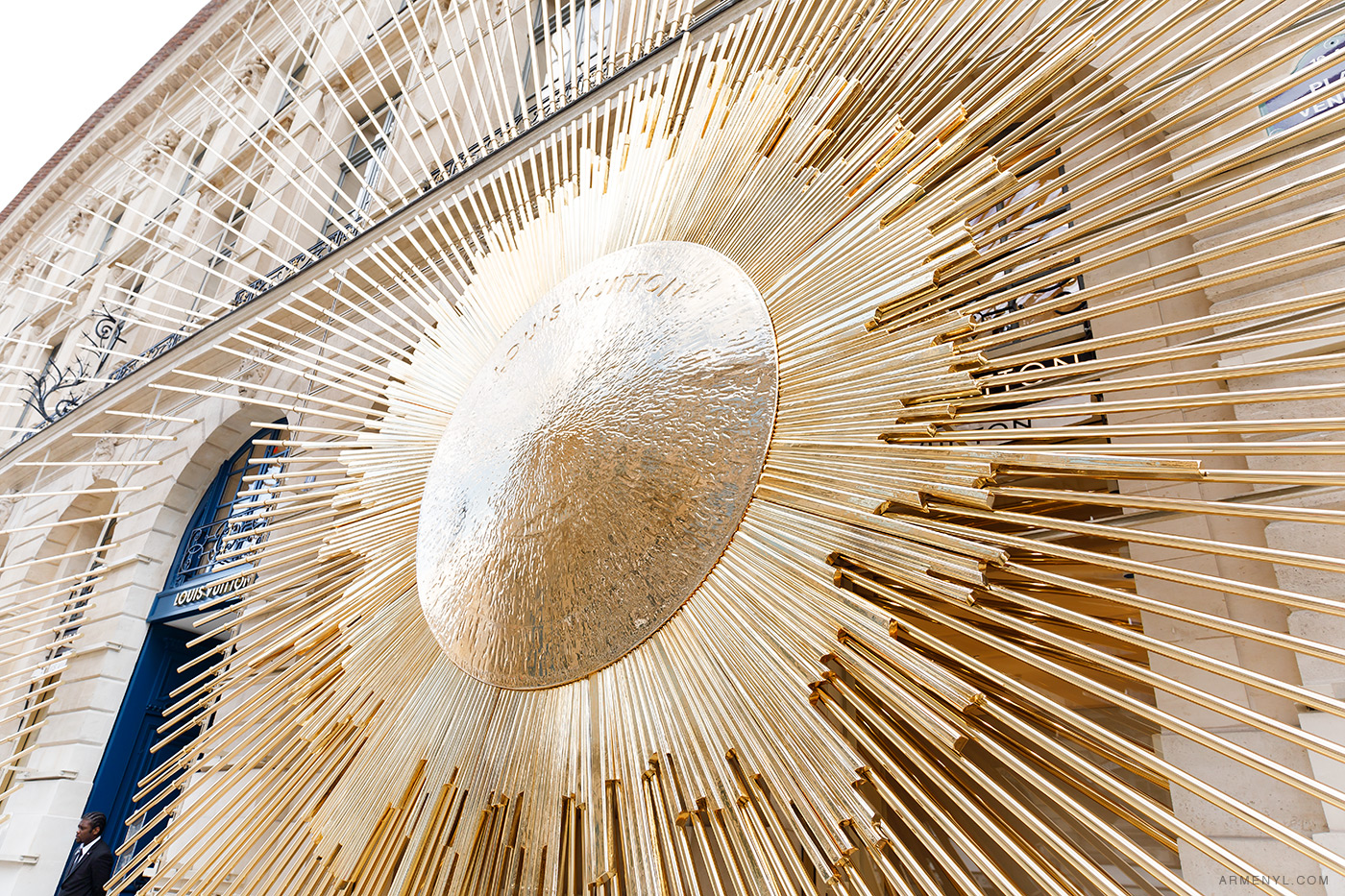 I'm a sucker for details, so getting to learn about the thoughts behind the architecture of the store especially with the sweetest tour guide who thoroughly explained the ideas behind the design, showed me the most breathtaking view of Place Vendome from the second floor, and even offered to take as many selfies of me as I was would like truly made my experience wonderful.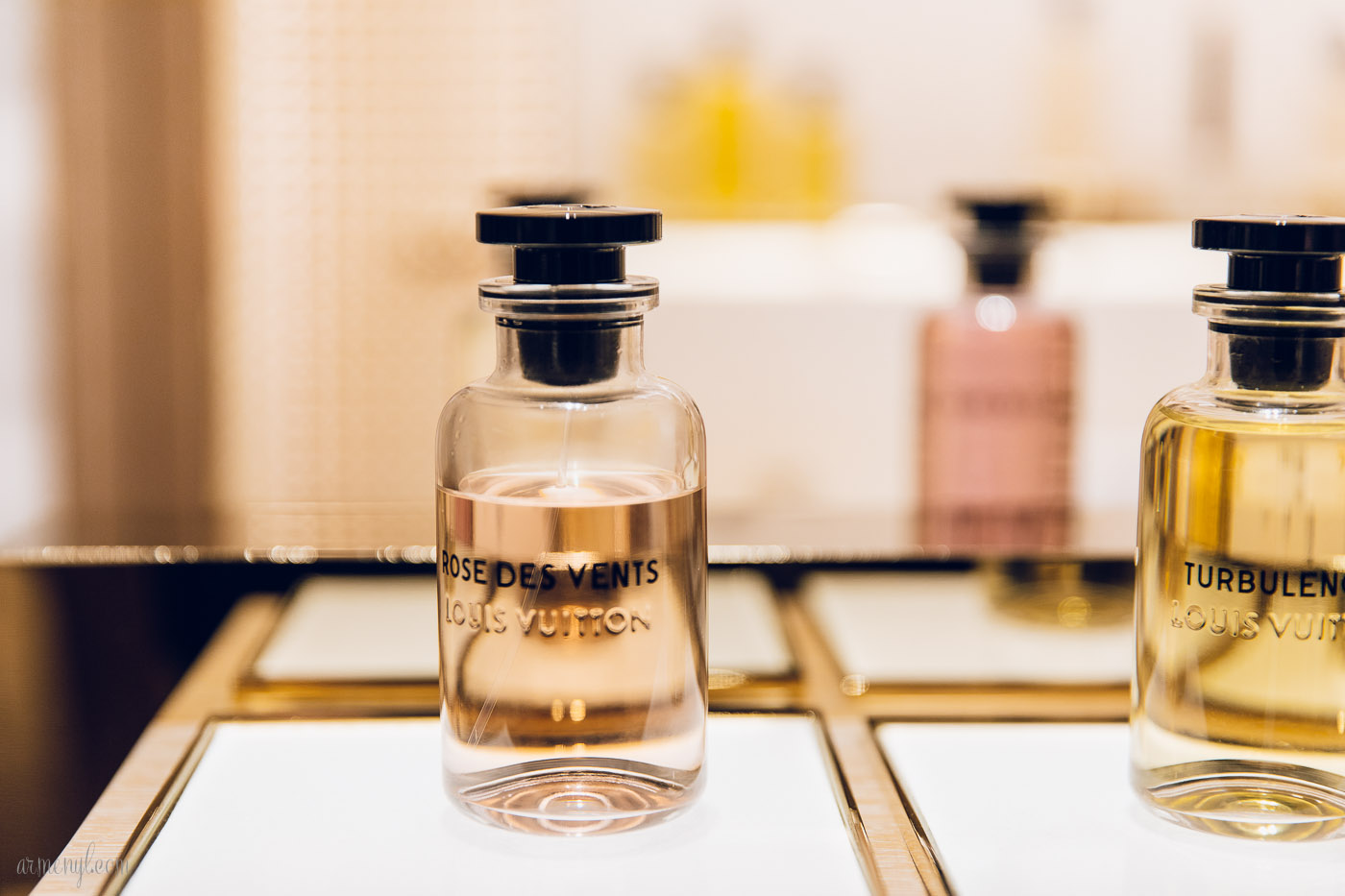 I'm so glad I decided to visit and I hope you enjoy the photos.