After a crazy fashion week day of early mornings, back-to-back shows, and breakfast at 6 pm, I decided to take the next day off to relax and explore New York. I looked up all the cutest restaurants and coffee shops to visit and made myself a fun schedule of places to check out. The best part was that a lot of these spots were in the same neighborhood, so it made getting around to see all of them really easy. I also discovered some new places along the way like the super cute Sel Rrose bar.
If you are looking for some of the most Instagram worthy spots in NYC to check out the next time you are in town scroll down to see a few of my favorites.

Sézane
Sézane is Paris fashion label that just opened up in New York this past September. The chic store is designed to look like an apartment, with shelves upon shelves of some really coveted fashion items, books, and stationery as well as a cute sit-down area to relax and have a cup of coffee. And of course, there is also what would be the "walk-in closet" of the apartment: racks of affordable stylish clothes. I really loved the concept of this store.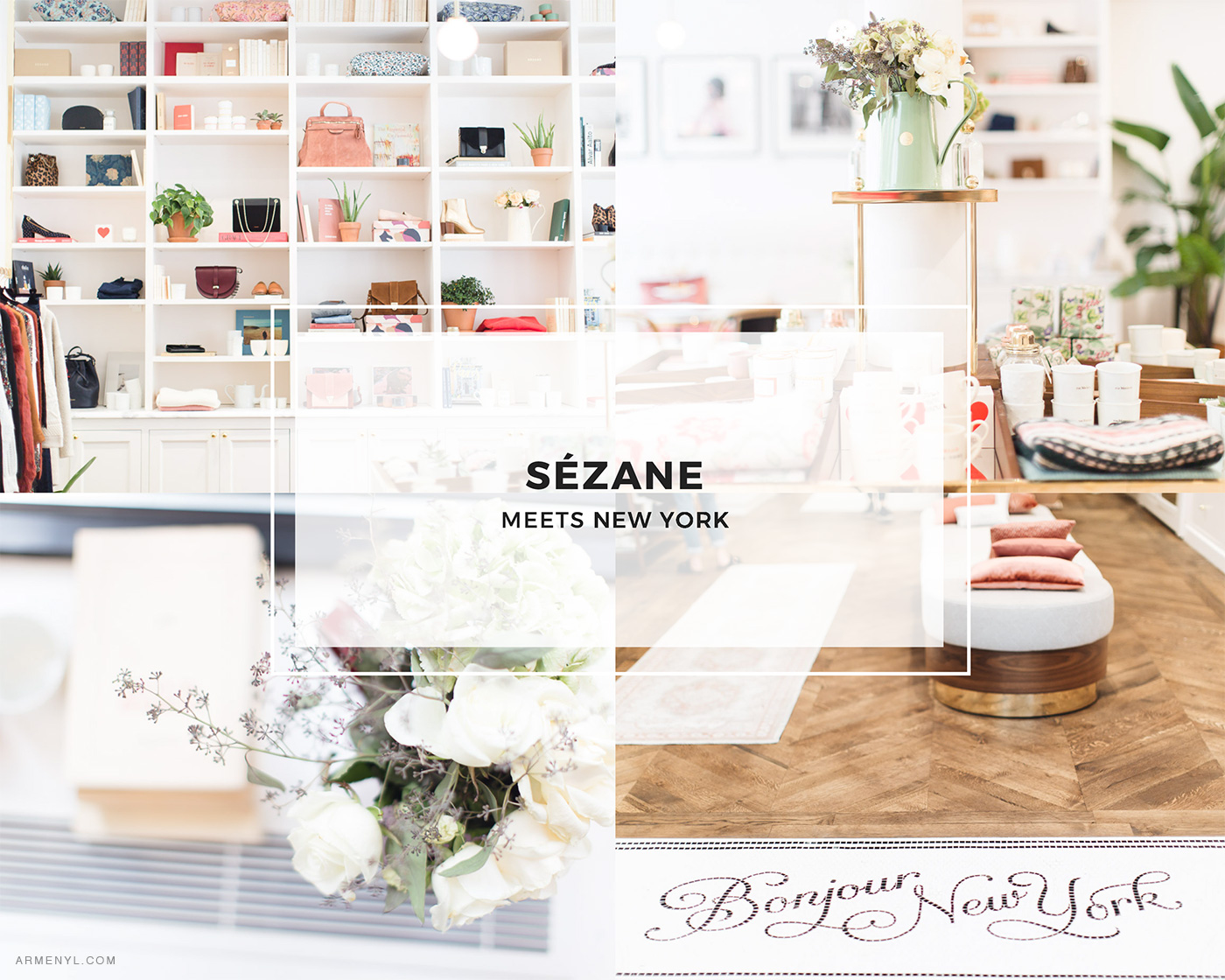 It is like that french apartment you've always wanted to have except you can buy anything you want from it. (The coffee and delicious cookies are free though!)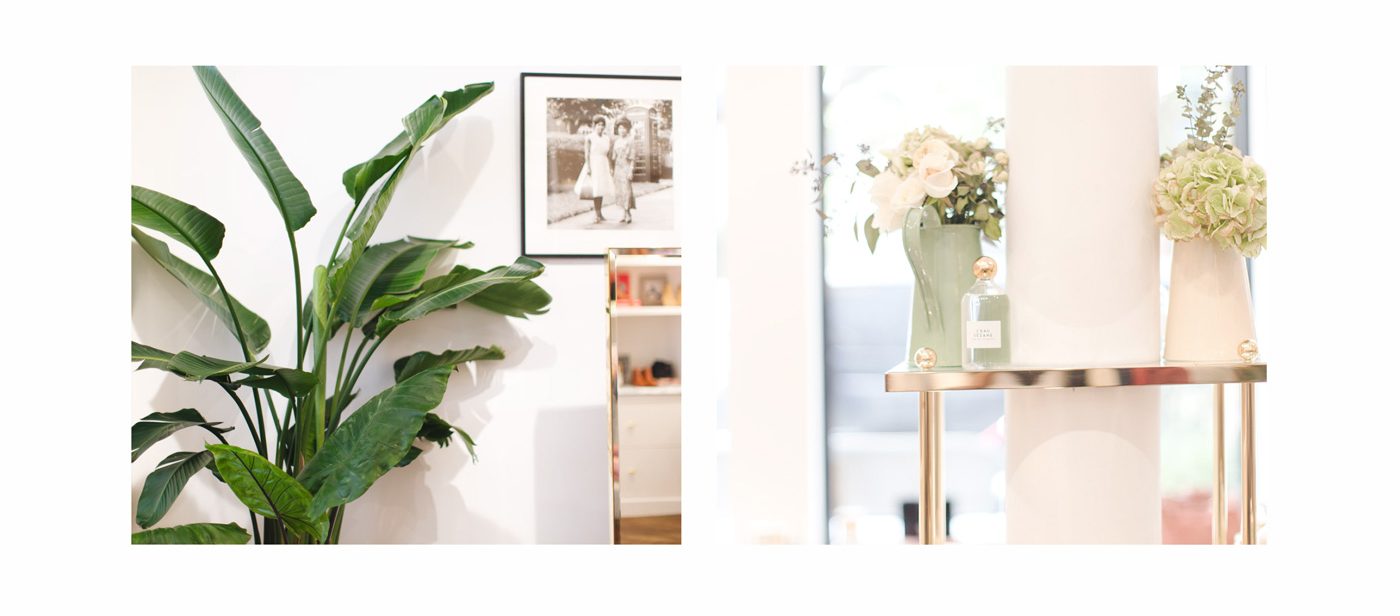 I also enjoyed practicing my French with the sales assistants who were all bilingual. I will have more snaps of the space in a future post for you to see, but, for now, I highly recommend you go check it out.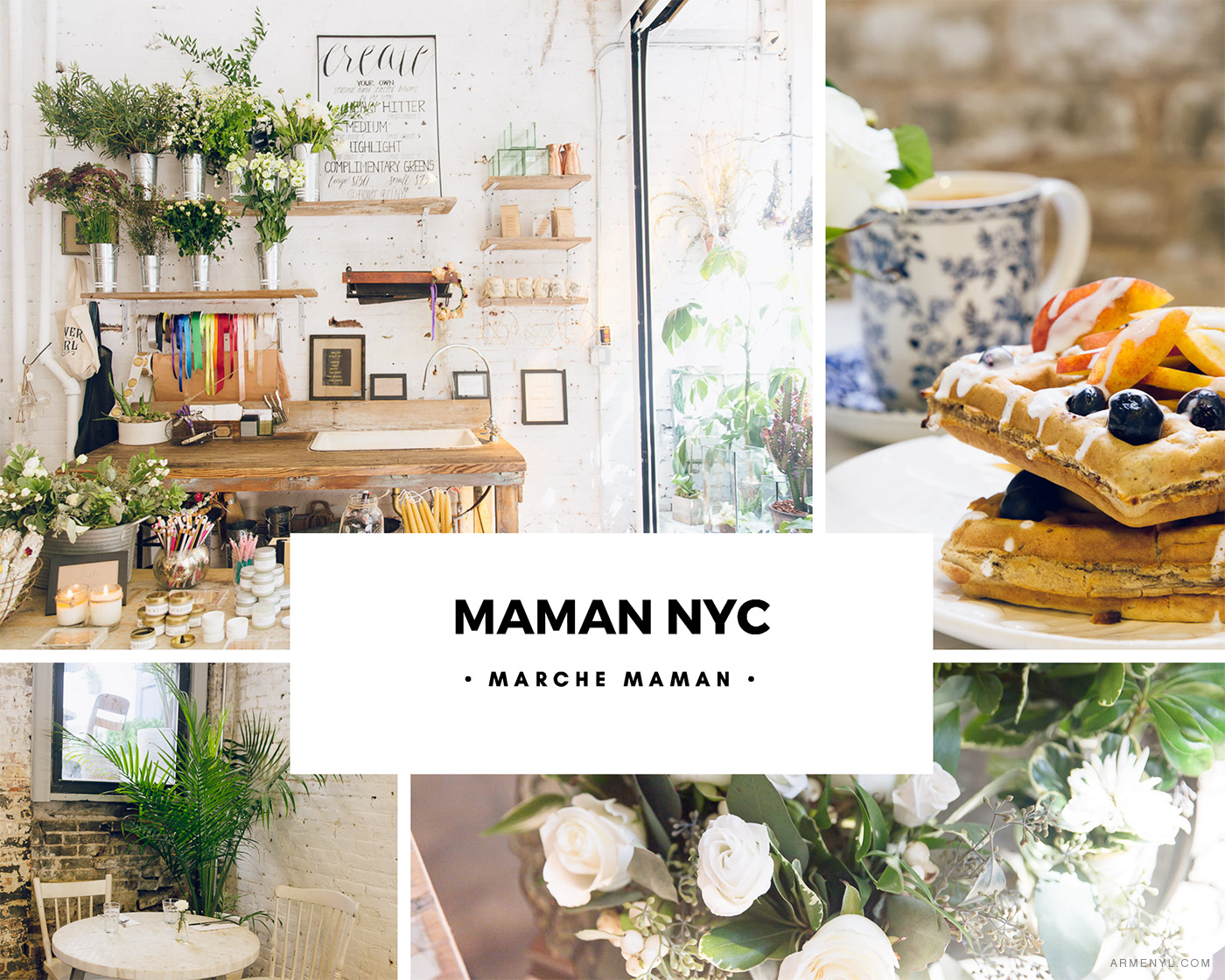 Maman NYC
The coffee that is served at Sézane is actually made by Maman NYC, a kitchen and coffee shop in New York. There are a couple of different locations, but I went to the one in SoHo. This was one of my favorite visits that day! I had fun chatting with the sweetest waitresses. In fact, I enjoyed my time there so much that I canceled my plans to go to Central Park later that day. When I joked about taking a picture of my food, the waitresses actually brought me different flower arrangements to choose from for my "flatlay," as well as two different cups of coffee (latte art) to select from.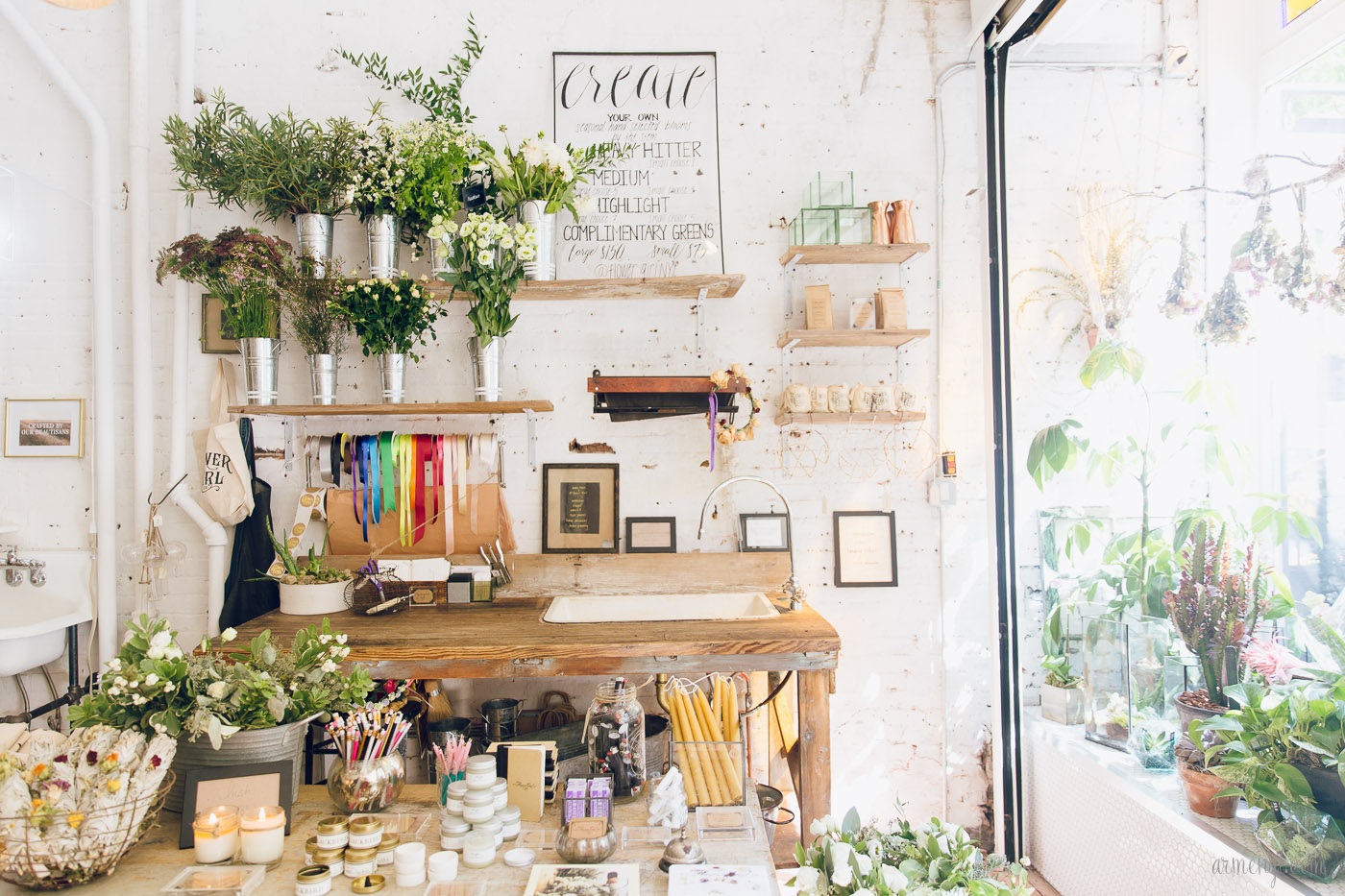 Oh, that's not all: when my food got cold from spending time taking too many pictures, they whipped up brand new waffles for me! haha! If that is not the nicest, kindest service ever I don't know what is. If you are looking to hang out in one of those minimalistic looking New York spaces that you are always seeing on Tumblr and Instagram you have to go to Maman NYC!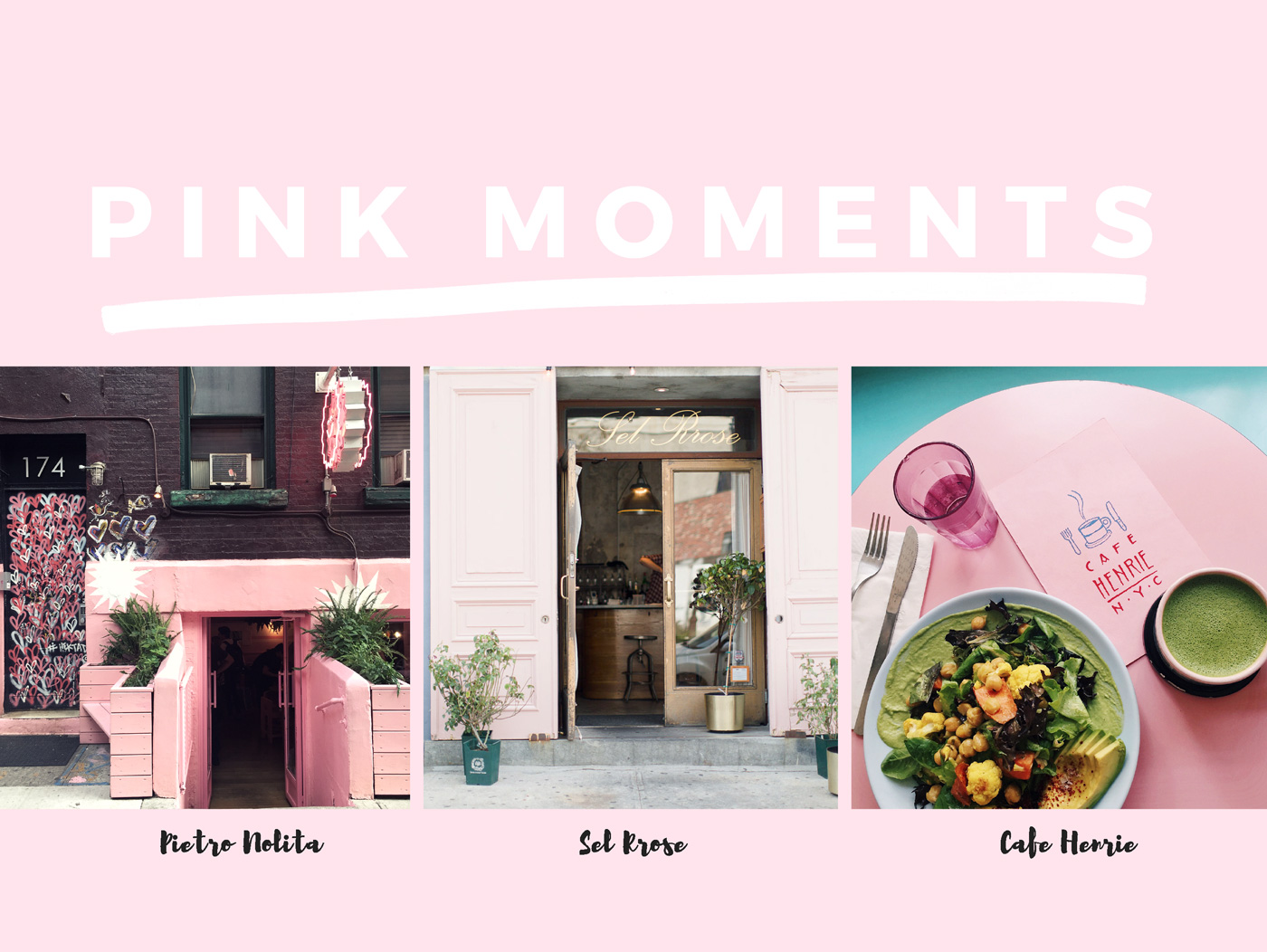 Pietro Nolita | Sel Rrose | Café Henri
If you love pink everything, you won't be able to resist taking a thousand pictures at the Pietro Nolita restaurant in New York. You've probably seen it a couple of times on your Instagram news feed already – it really is a pink wonderland!
Speaking of pink and fun, I loved hanging out and grabbing a late lunch at Café Henrie! Their colorful tables and silly provocative wall-art will have you snapping non-stop!
Sel Rrose was one of the places that was originally not on my list, but I was so happy to stumble upon. I didn't go inside because of time, but this cocktail bar was a sweet pastel find.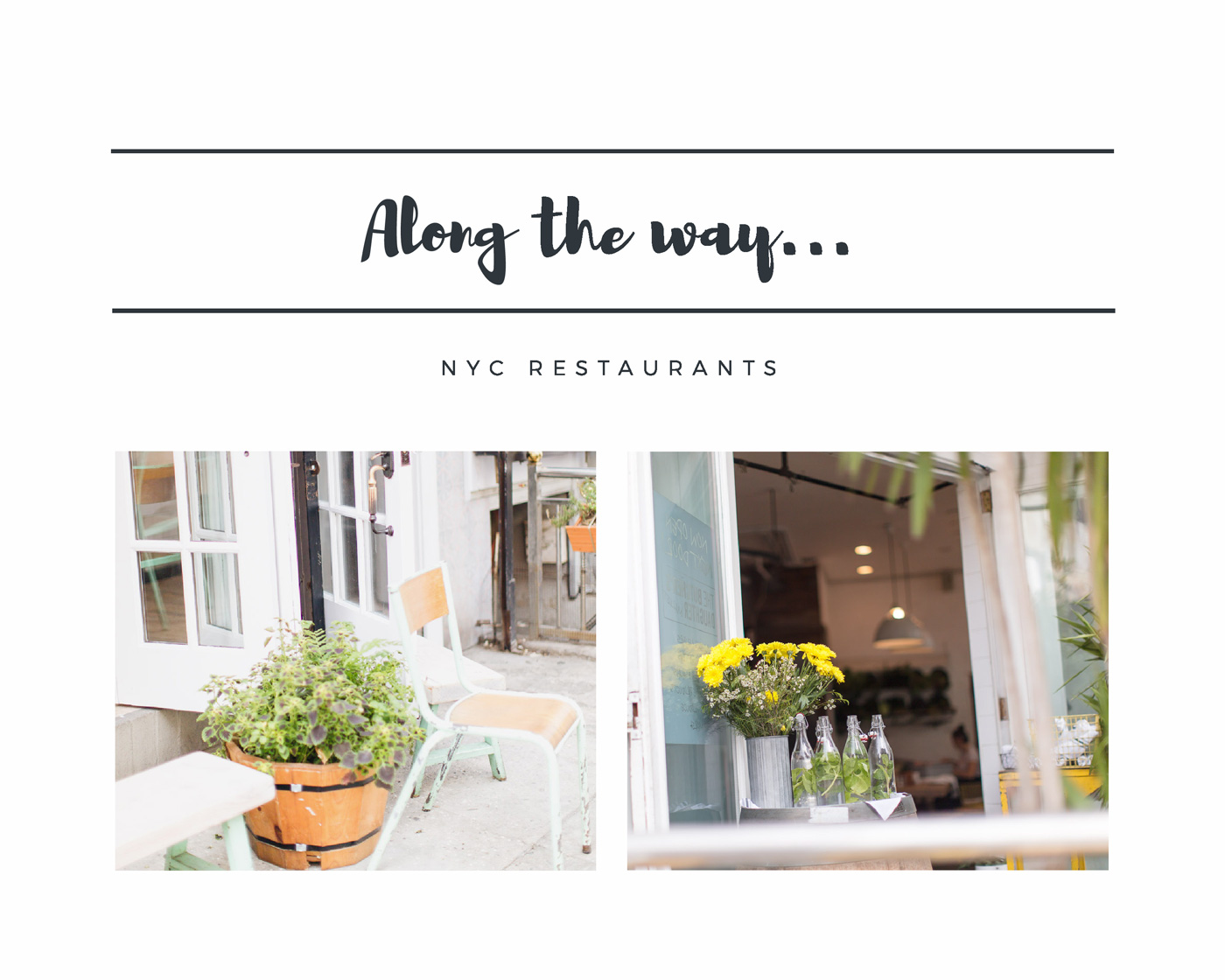 I also passed by the Egg shop and the Butcher's Daughter which were both near Sel Rrose and Pietro Nolita.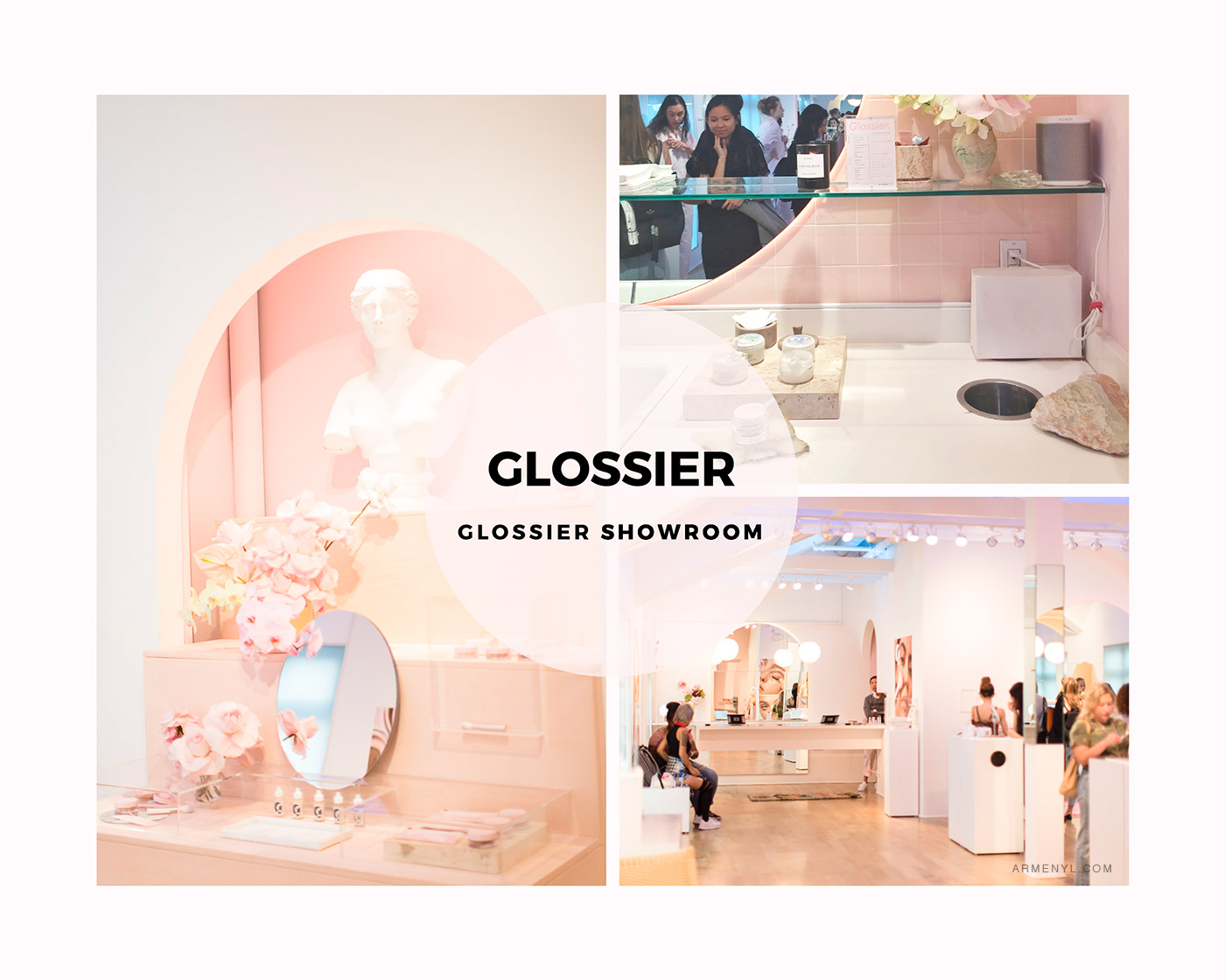 Glossier
My final stop was another pink favorite(think millennial pink!): Glossier's showroom on Lafayette Street. What I love most about this space is that it looks just like the branding on the Glossier website brought to real life. I also loved that I could finally try out all the products that I've been seeing online, but haven't really been able to test out yet. There was the famous boy brow which I have reviewed on here, and I actually learned how to properly apply it thanks to the wonderful staff (called editors) who were all dressed in pale pink jumpsuits! Adorable!
As you can probably tell, I'm a sucker for store/restaurant concepts, so a lot of these places are my favorites because of the amount of creativity and attention to detail that was put into it. I hope you enjoyed my list!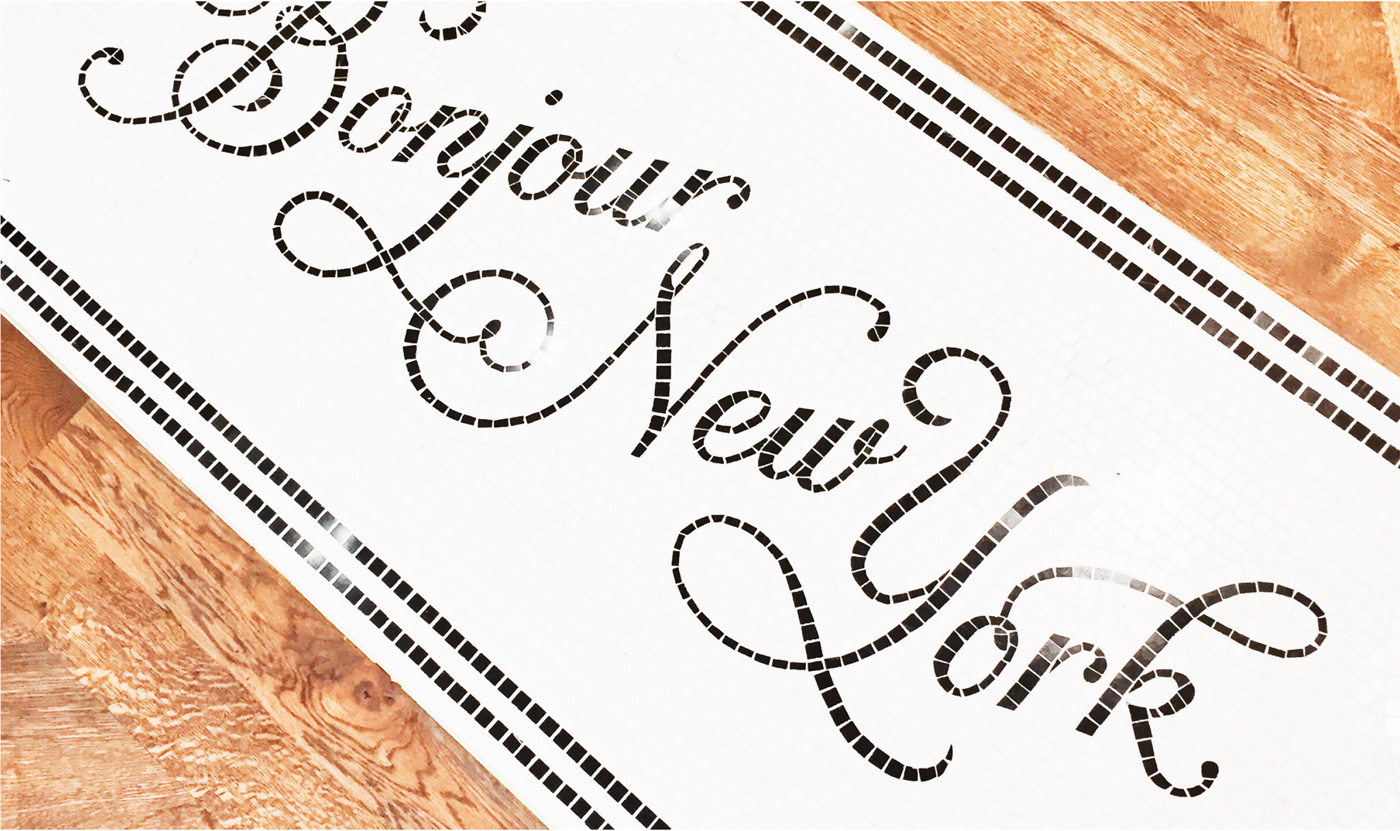 I am always looking for new places to explore, so I'd really love to hear about your favorite NYC spots for the next time I'm in New York!! Please share them with me in the comments below 🙂 Seriously!