When we started planning our trip to Portugal, a few things were important to me. One was that was it wouldn't rain, as November actually begins the rainy season in Lisbon. The second thing was that we could find a beach nearby that I could visit.
At first, I wasn't sure if it was possible geographically. Everyone I asked about the beach prior to visiting Portugal looked at me like I was crazy. A beach in November? I had to convince them that the weather was going to be great in order for them to hear me out. I can't explain in enough words what being down by the ocean does for me. This year being so tough on me, it was all I wanted to do – walk down by the ocean and heal. After trying so hard, it looked like it was never going to happen. So when I lucked out with great weather in Portugal, the first thing I started looking for was a beach. I was determined to go even if the nearest beach was miles and miles away. If that didn't work, I had already started asking about the closest beach to Paris – again receiving crazy looks from people.
The morning we planned our trip to Sintra and the fisherman village in Cascais, it was still unclear to us if we were actually going to be by the beach or down by a small river. It got lost in translation when we asked around, so I only had to hold my breath that whatever was beyond Lisbon, in Sintra, would be what I needed.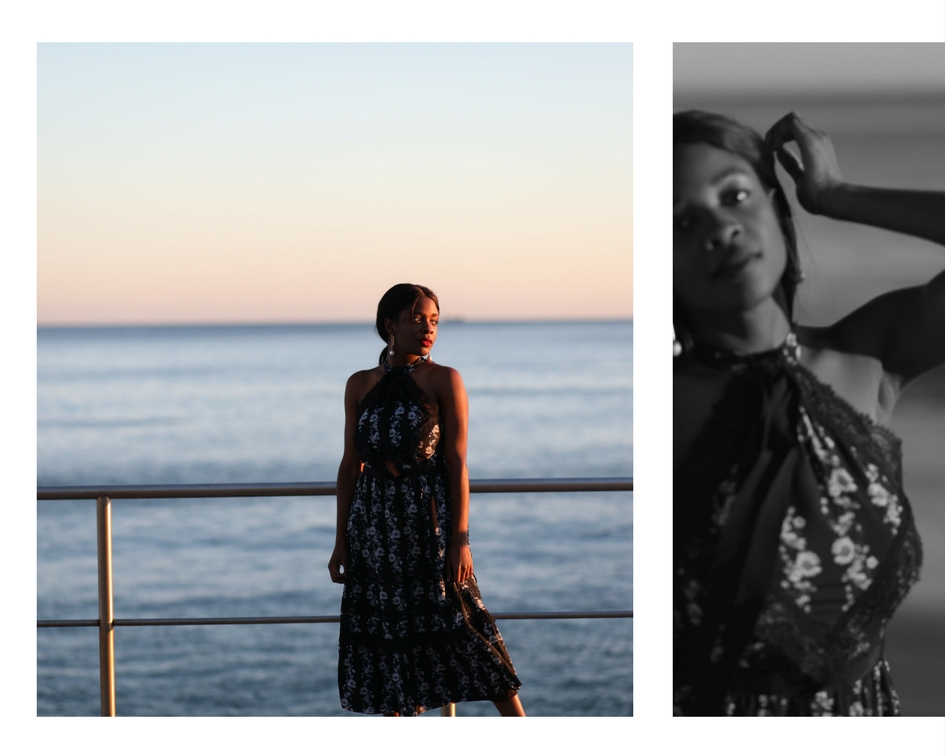 The first directions we received were from a tourism officer who misled us to a harbor – I had already started to panic that that was all there was. But I found comfort in the beautiful relaxed town of Cascais which reminded me so much of Miami – I took it all in and enjoyed every moment of the peaceful calm neighborhood.
Before completely giving up on a beach, I asked an old man I met at an Ice Cream stand.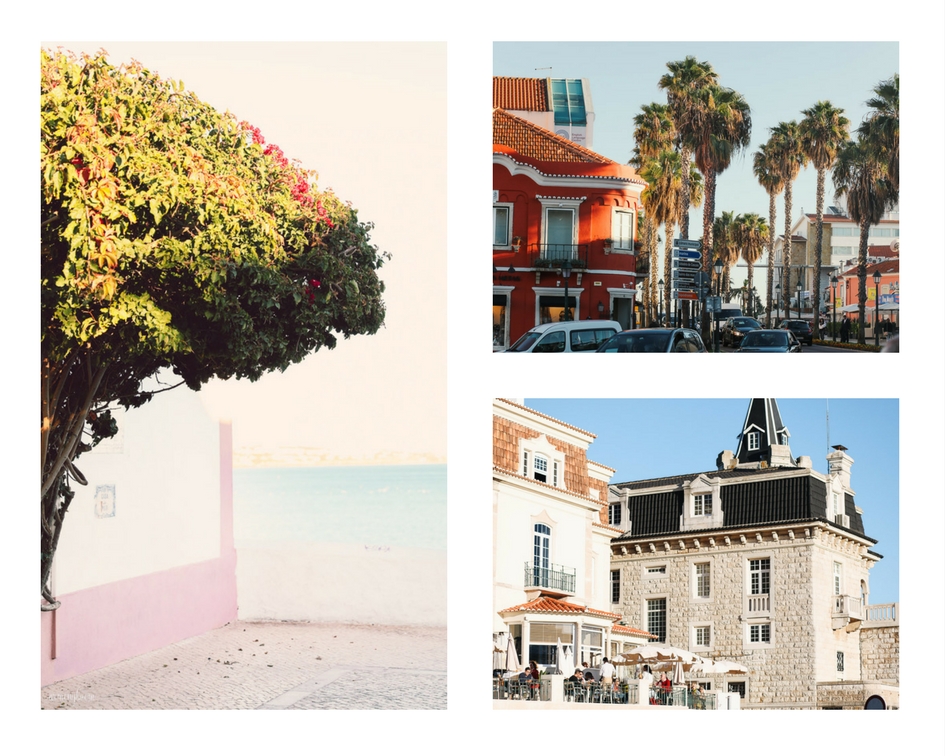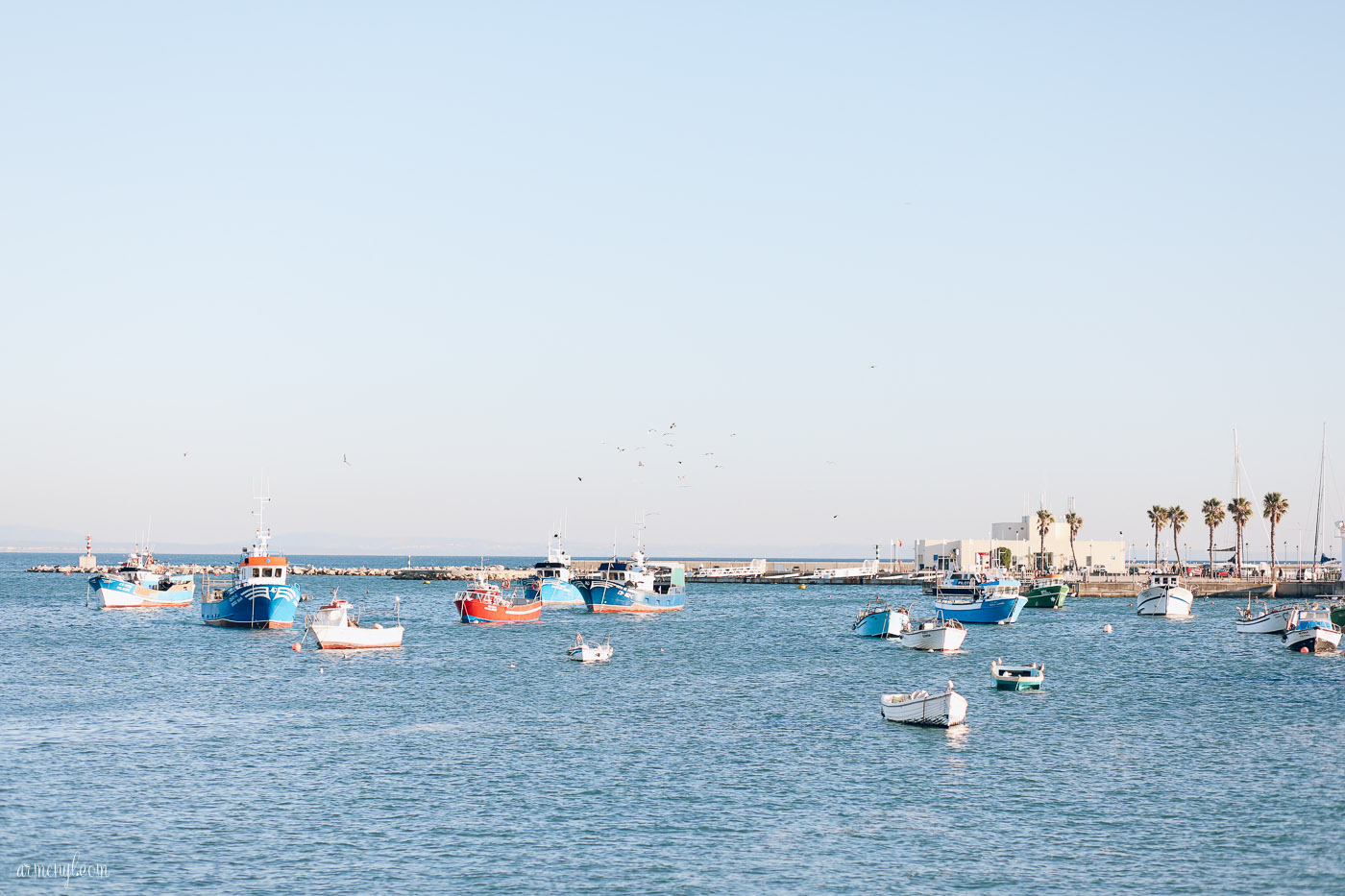 His first suggestion was to take a train. I already felt hopeless – it was really close to sunset, and we were losing precious light. Who knows if he even understood what I meant by "beach." Heck, even the tourism officer had misunderstood me! I was tempted to sit by the harbor and take what I could. But then the smiling old man came up with another suggestion, "you shouldn't take the train you should walk," He said through a gapped smile. "You will stop by three beaches, but the prettiest is in Estoril. Walk! because it is so beautiful"
I followed his direction with faith, through the calm village which now reminded me of more of Greece than it did Miami. I confirmed with other locals along the way – some said to keep walking – others shrugged.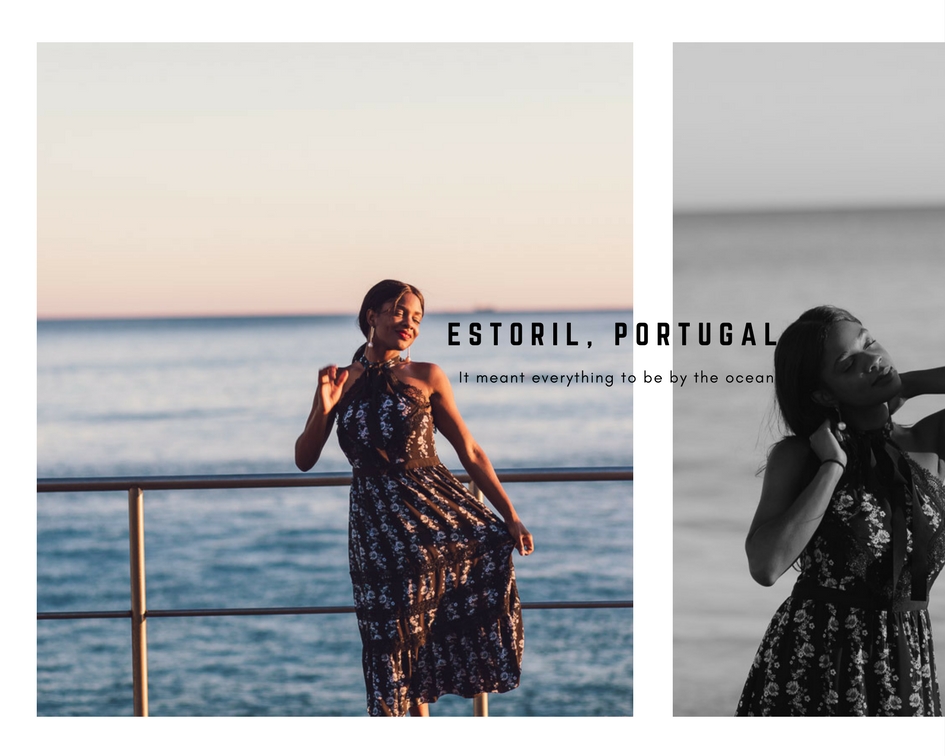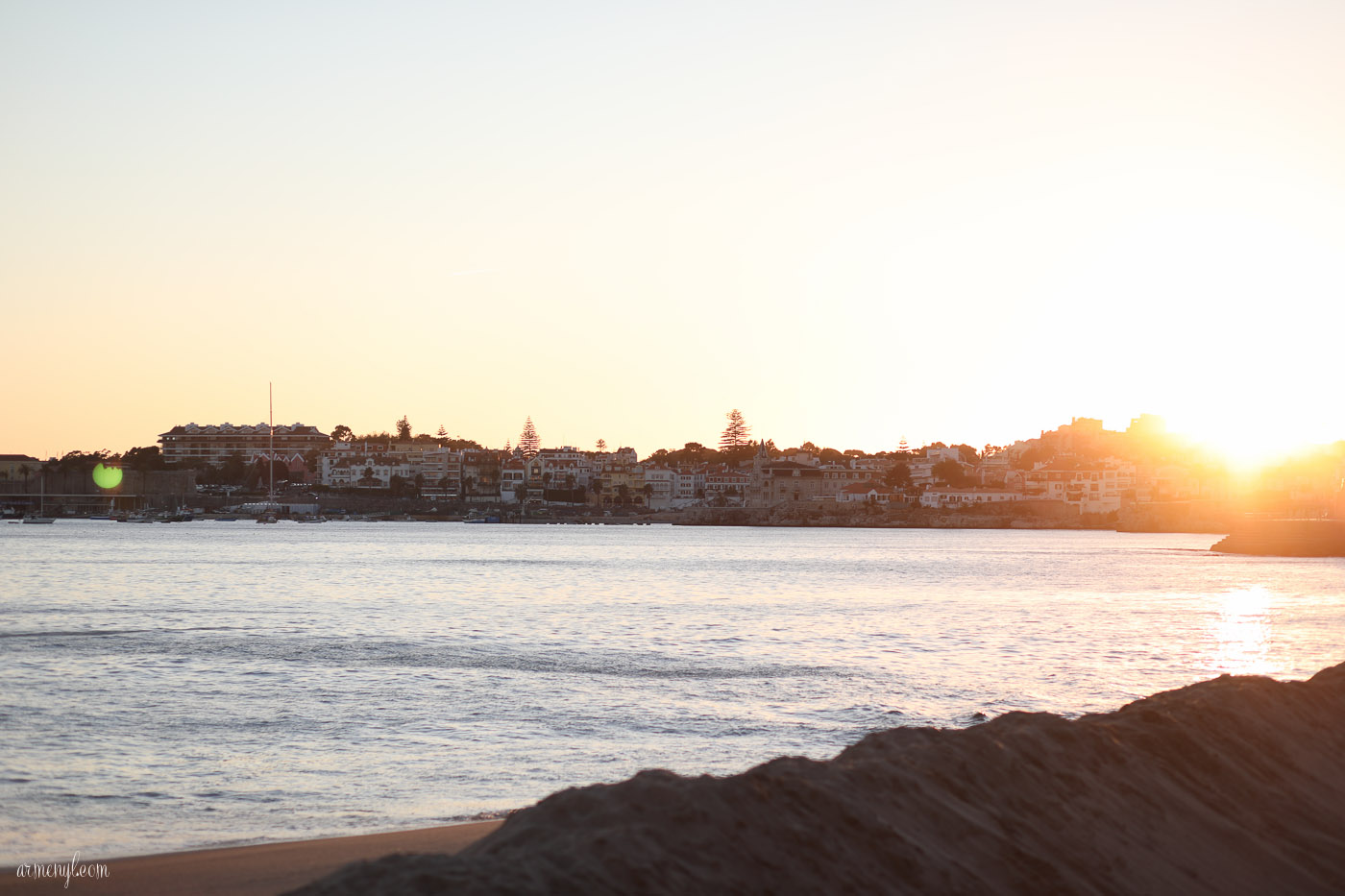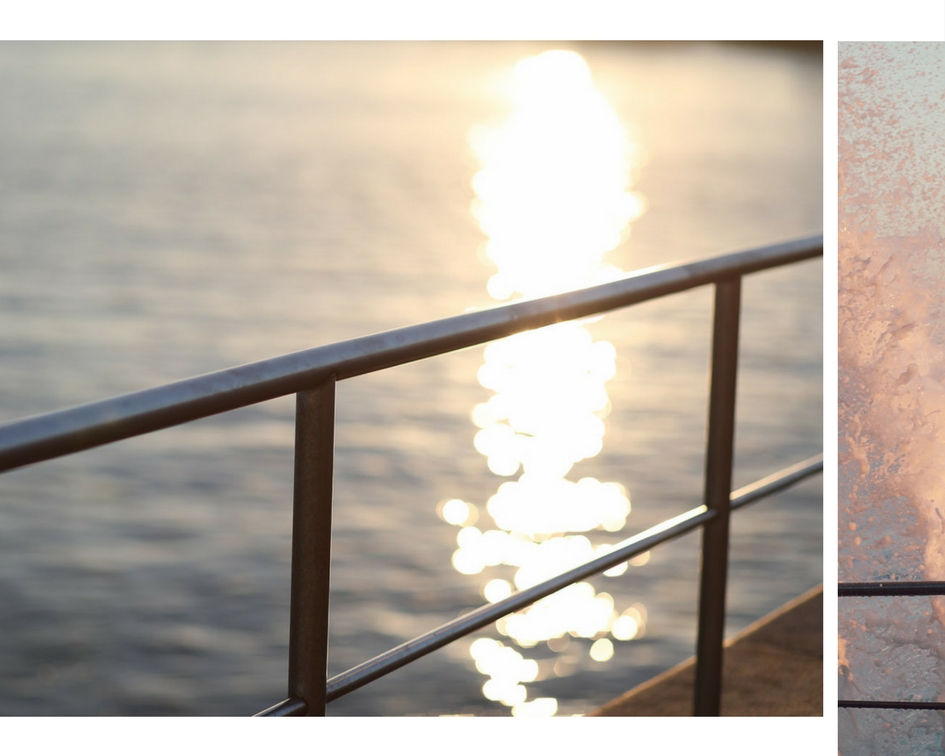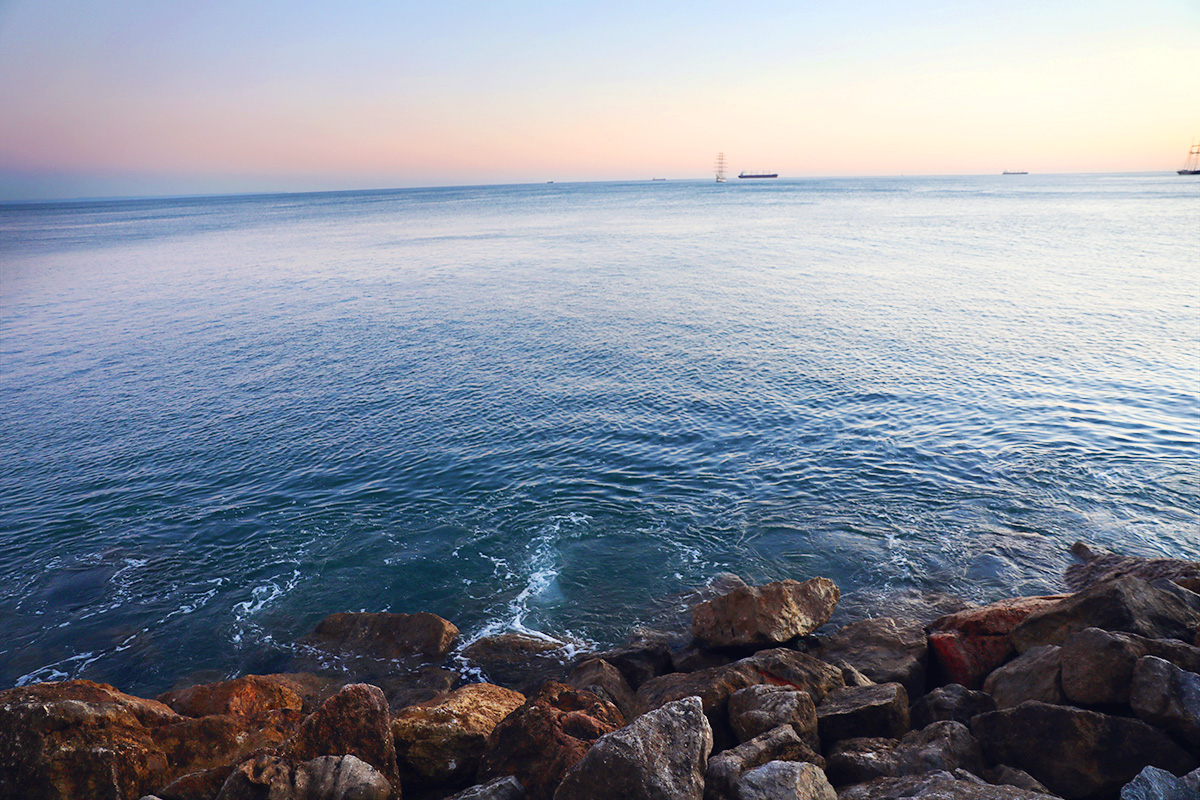 And there it was, the most beautiful blue waters I've ever seen. And my heart, it was swollen with joy, my eyes glistened in the light. I get a little emotional as I write this because it did mean so much to be at the ocean.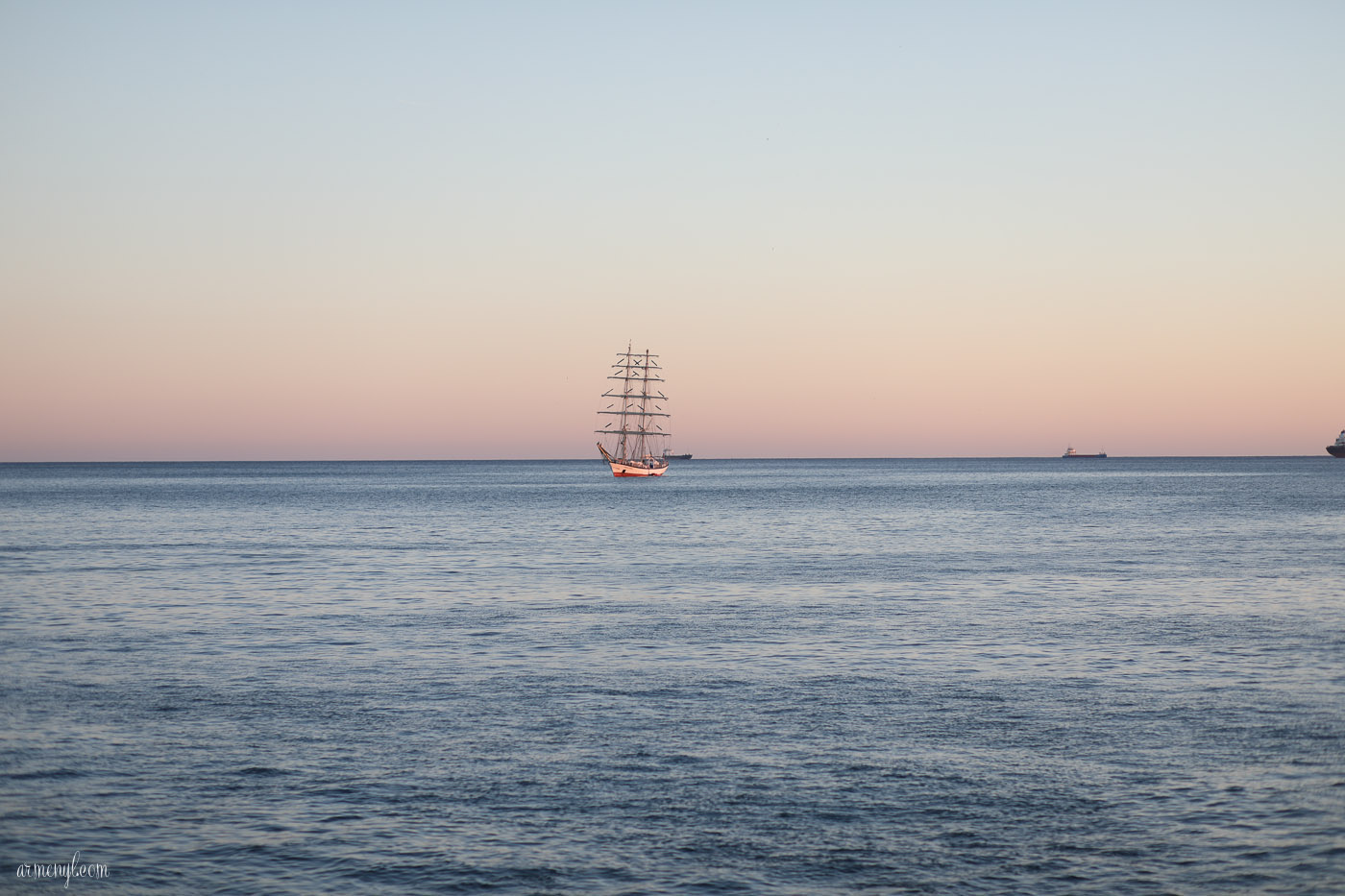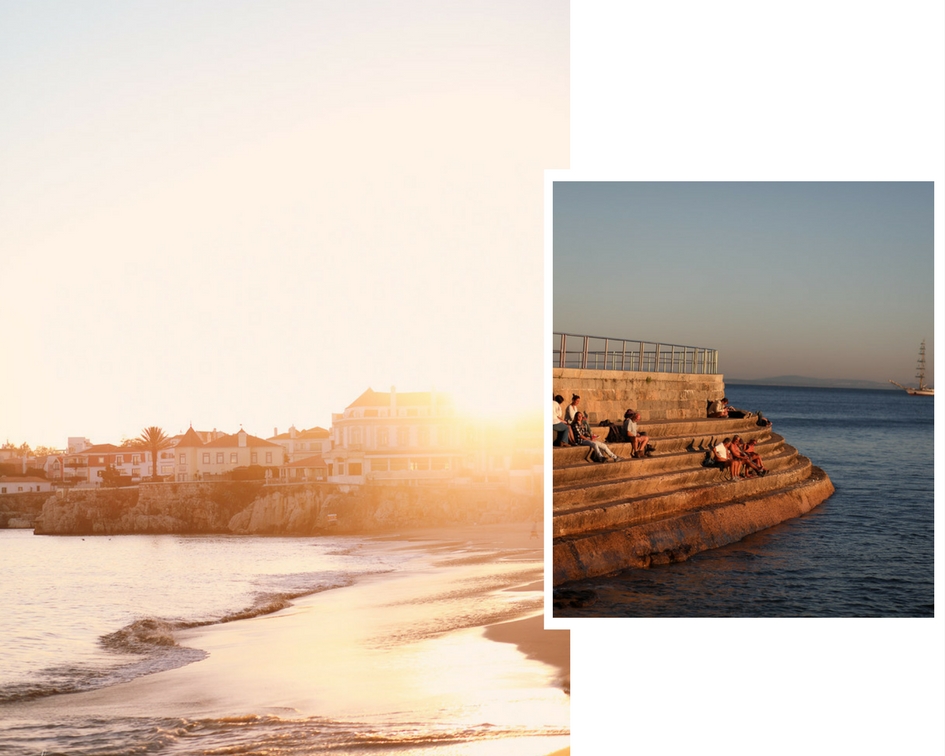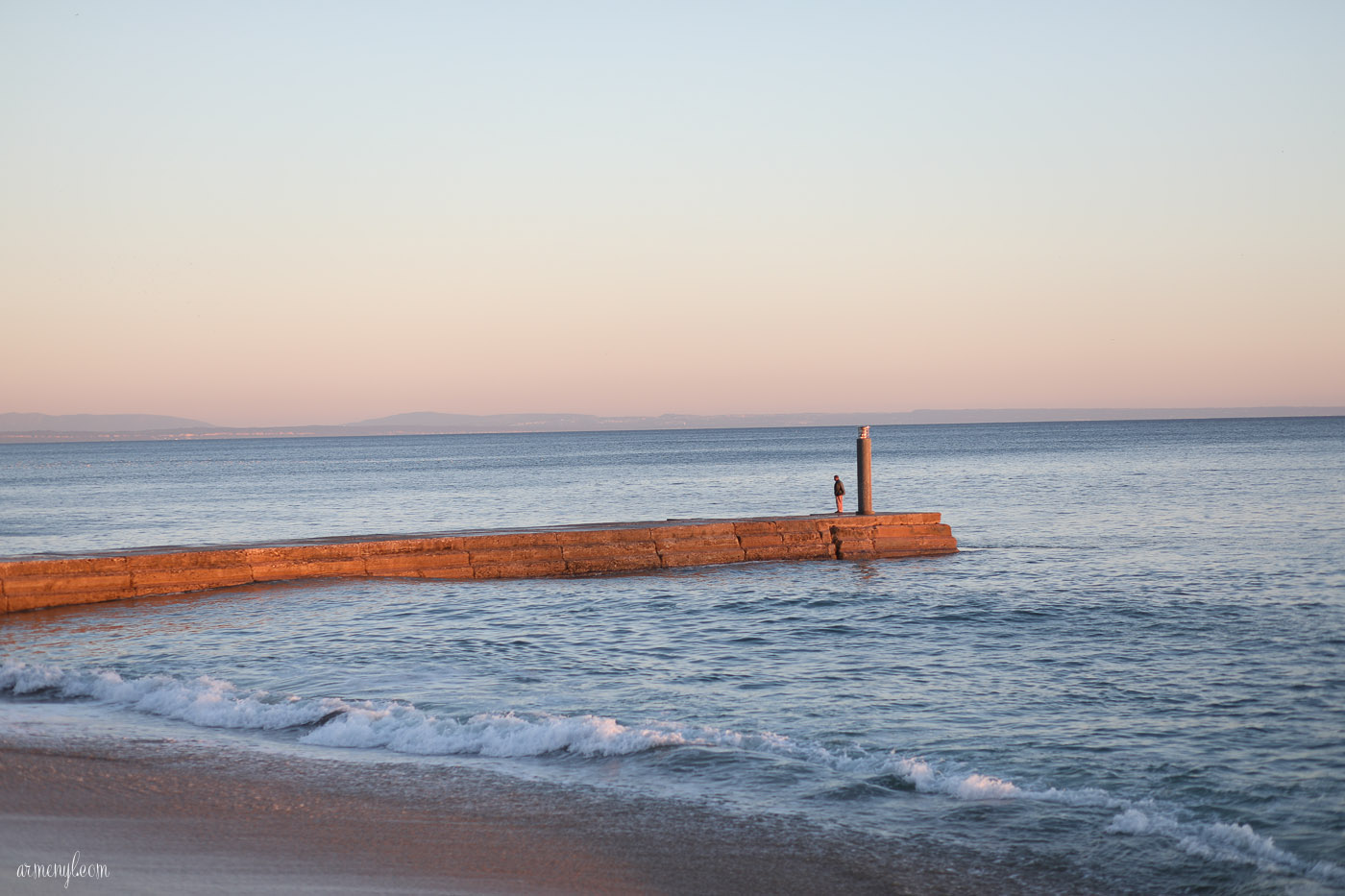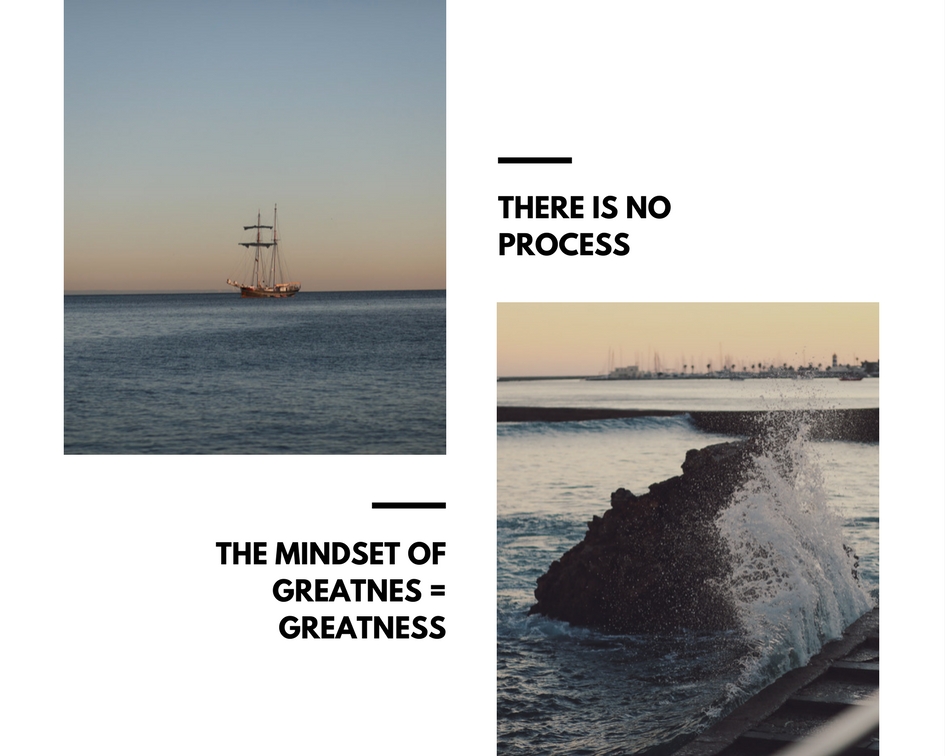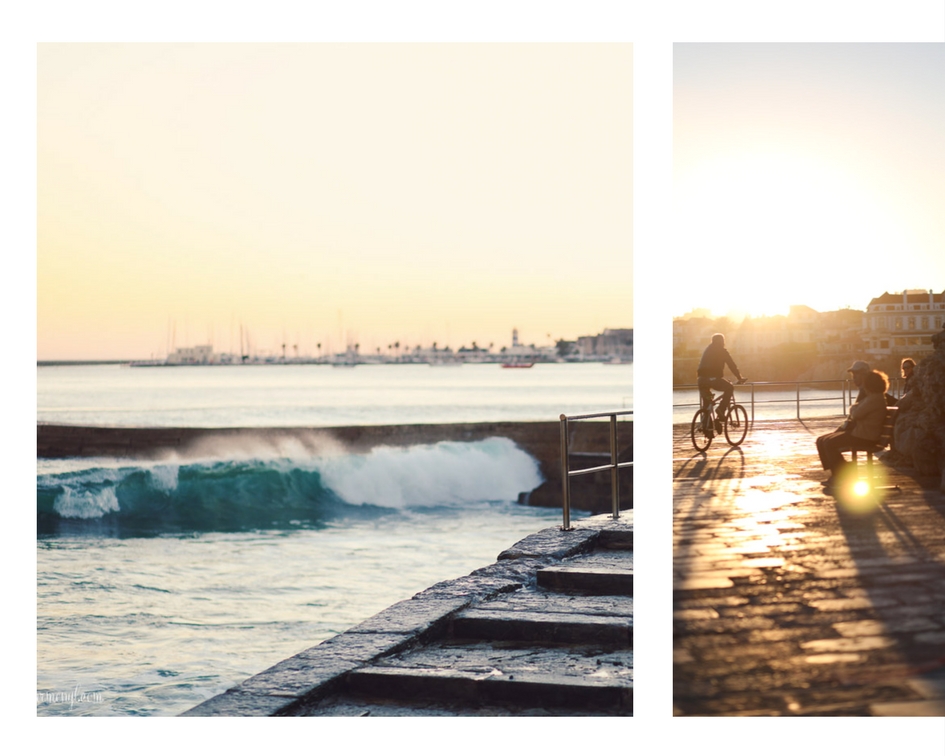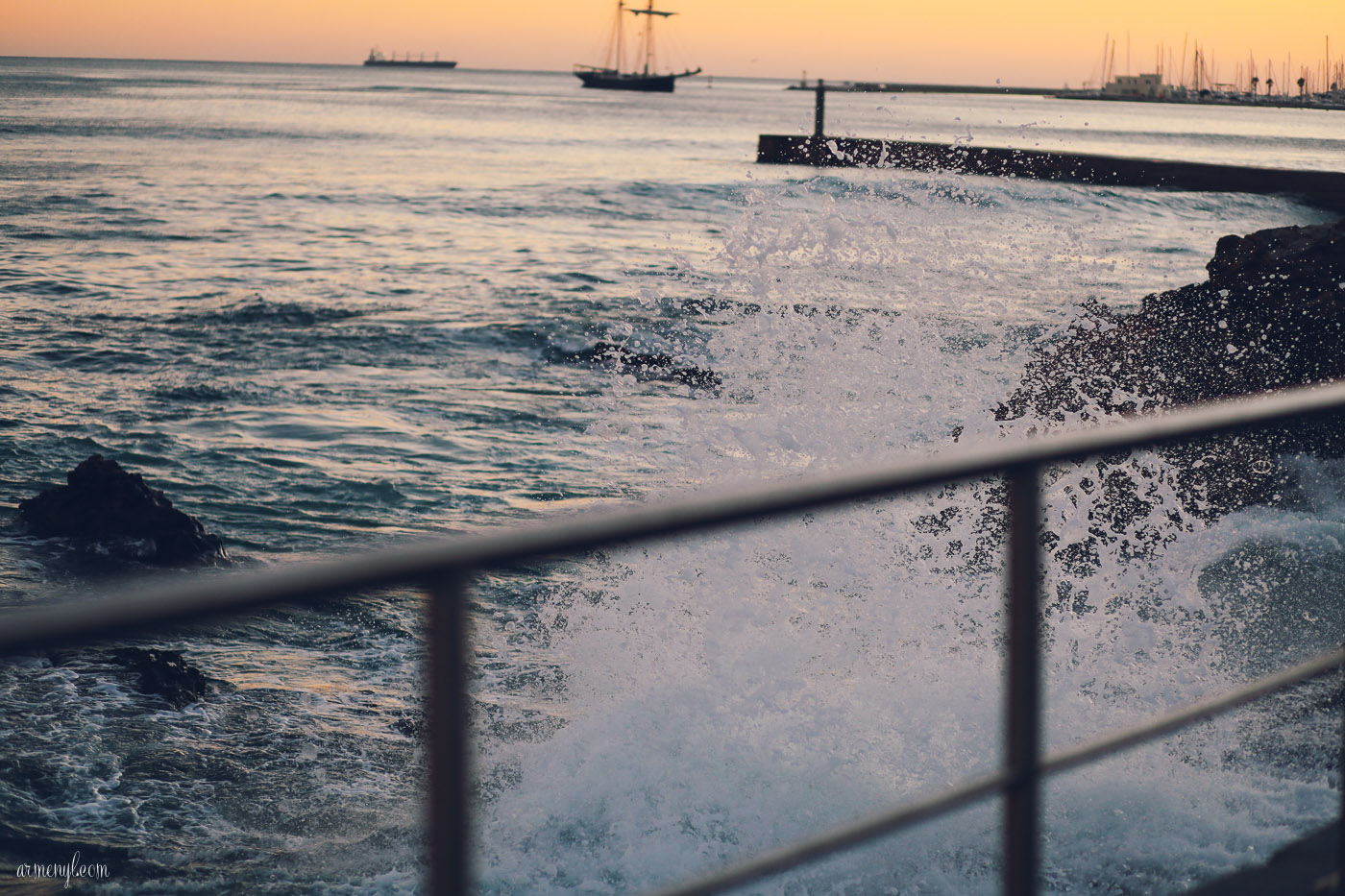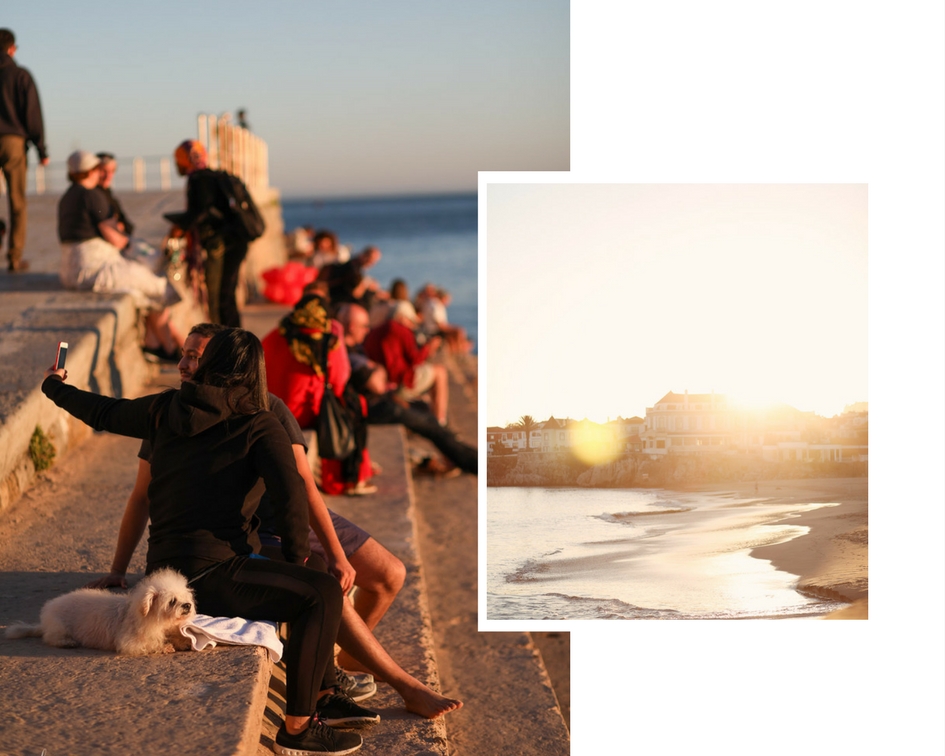 Staring into the waters that I believed would bring much comfort, I realized how much healing had already happened. Somehow, I had gathered strength along the way, in quiet moments when I didn't know. Standing in front of the ocean in Estoril, became instead for me a moment of reflection – I was so much stronger, happier, and in a far better place than the girl who was yearning to be by the ocean a month ago. I'm at peace.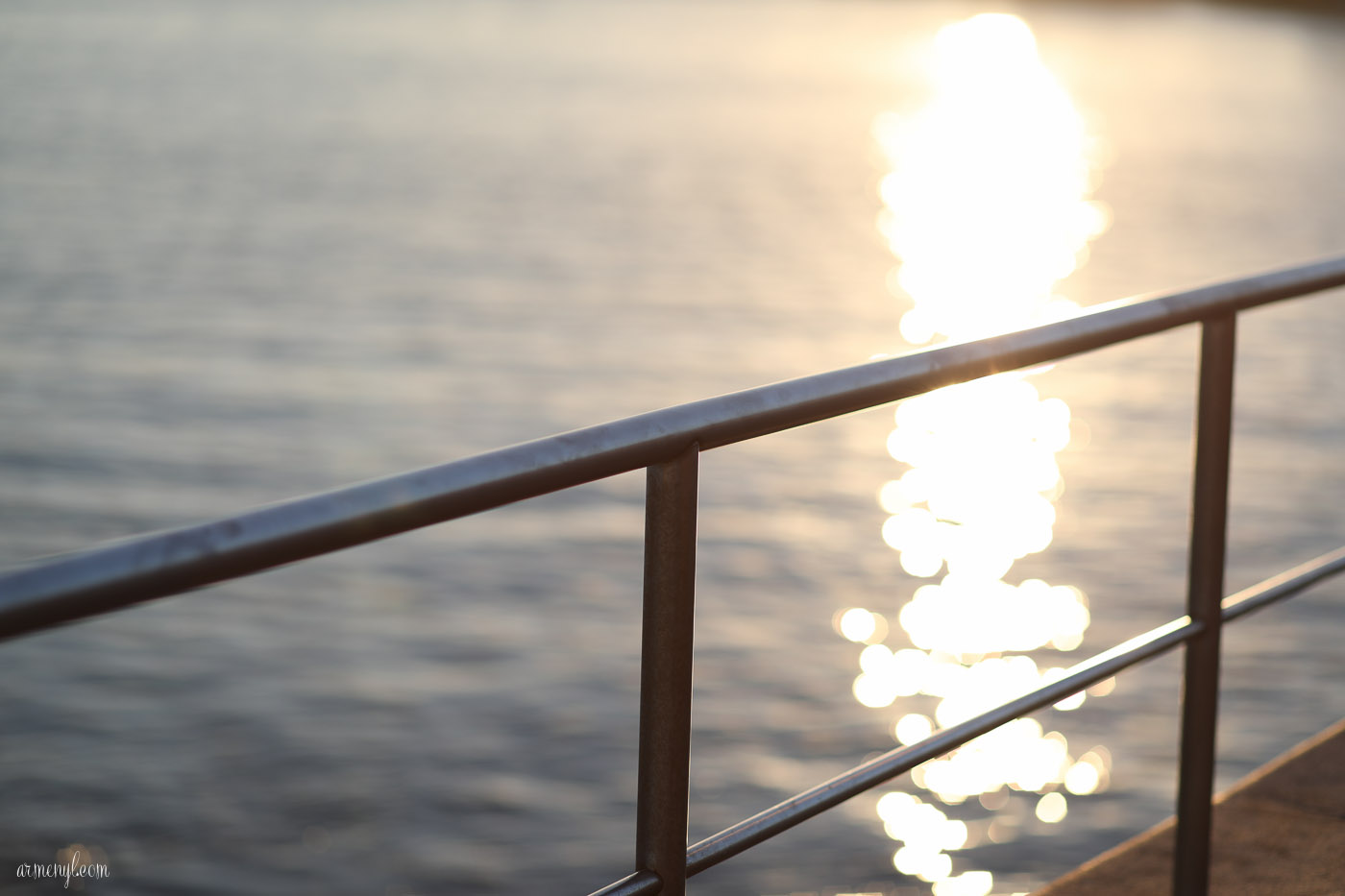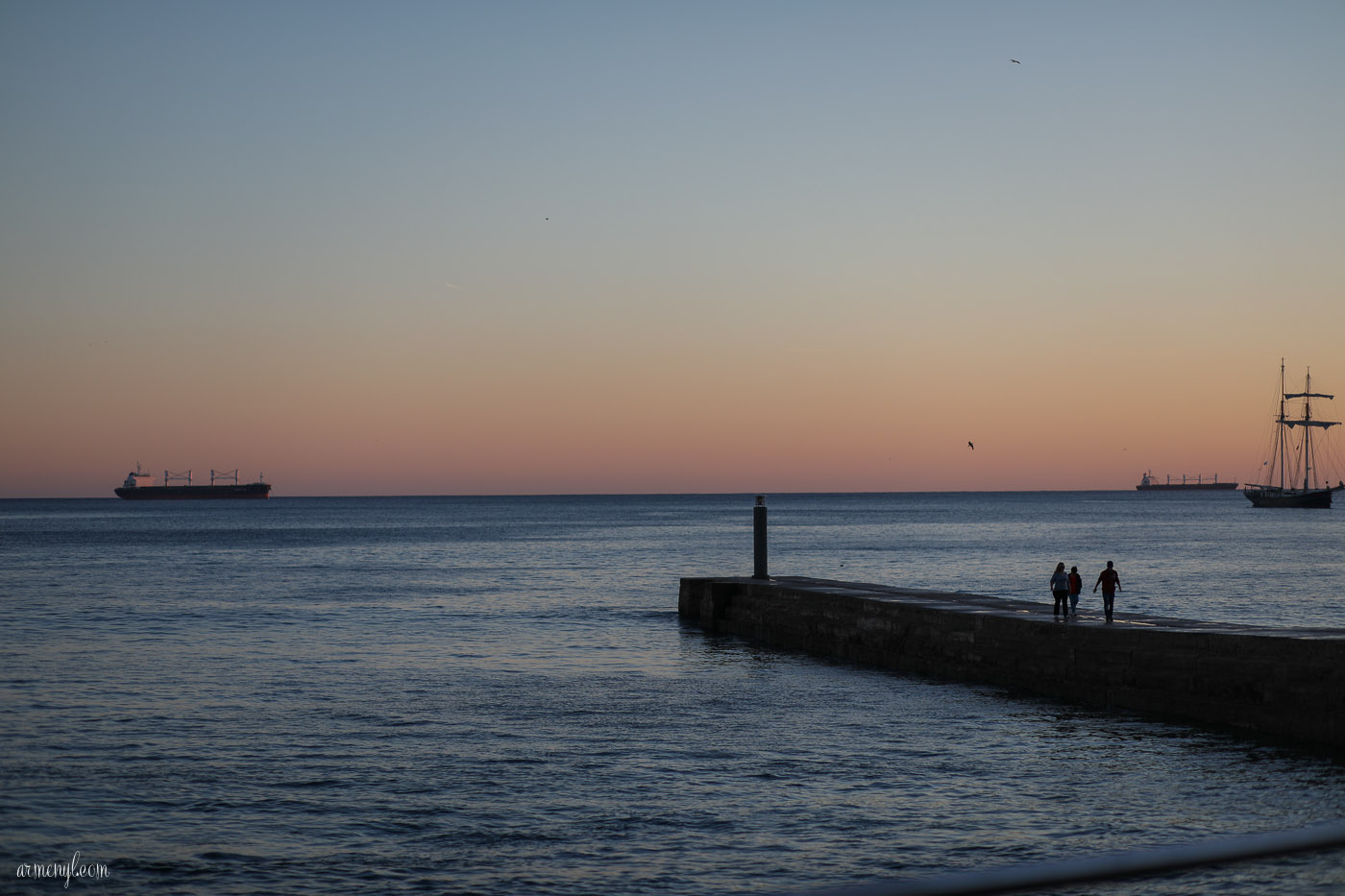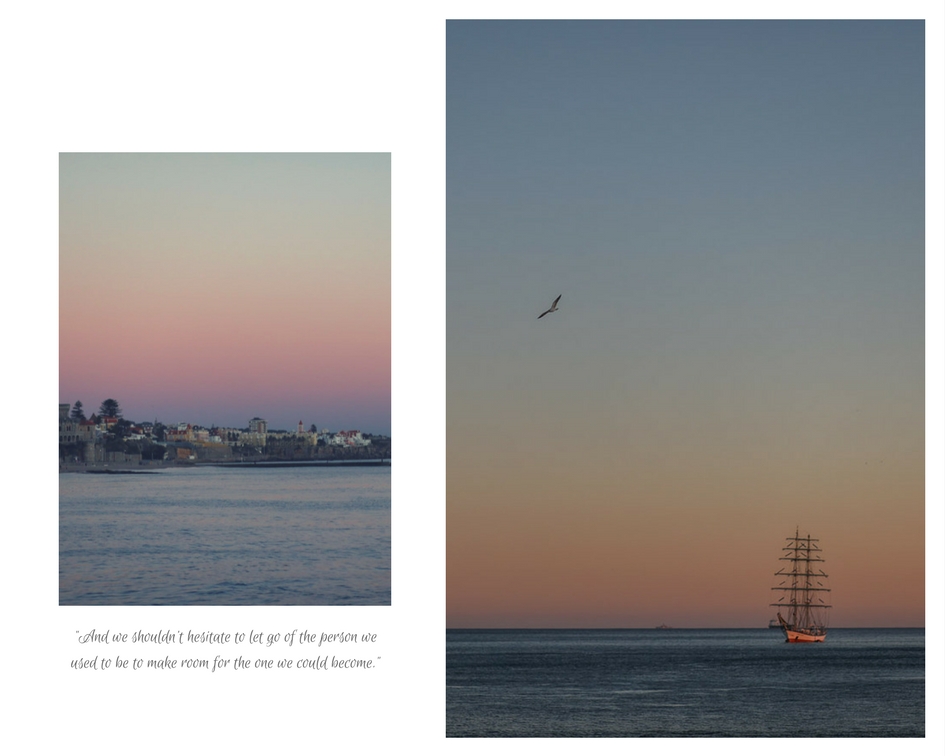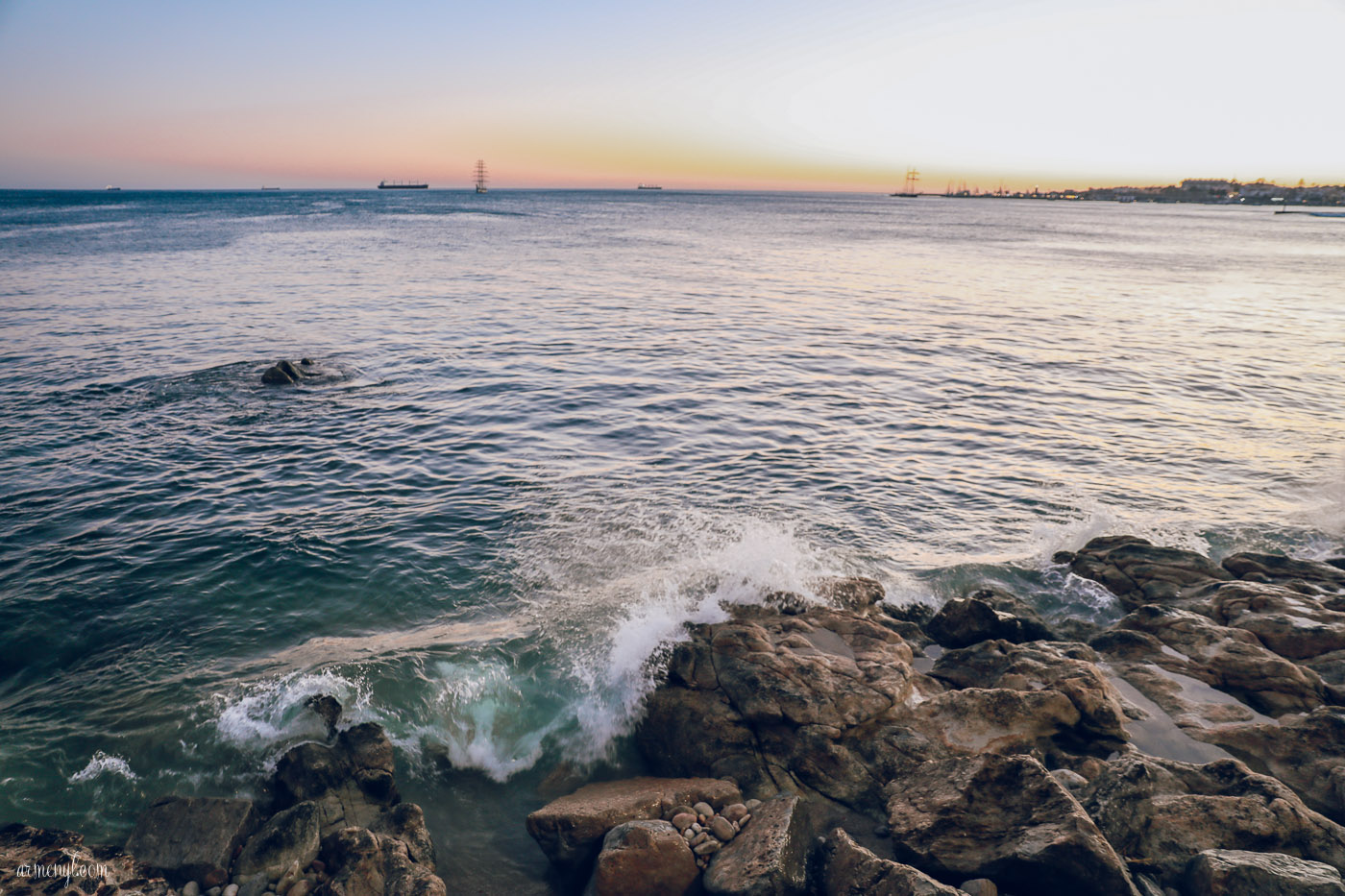 One funny thing I realized while I was there was that I had never been to a beach in Europe. I had never seen waters so clear and blue and an ocean more beautiful.