After last year's accidental discovery of French skincare I decided to play around some more with French beauty products. I wondered what it would be like to use just french skincare for the next two months.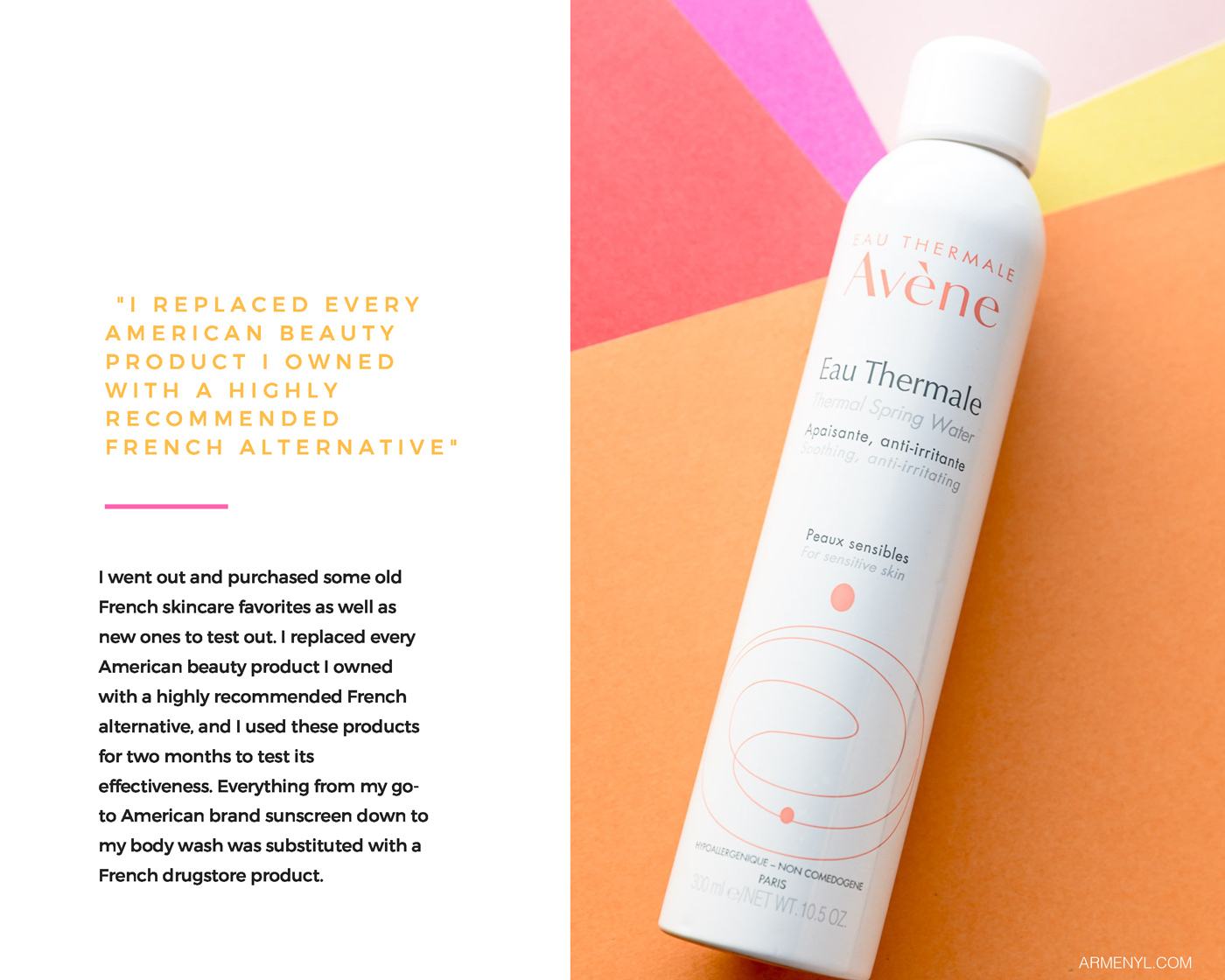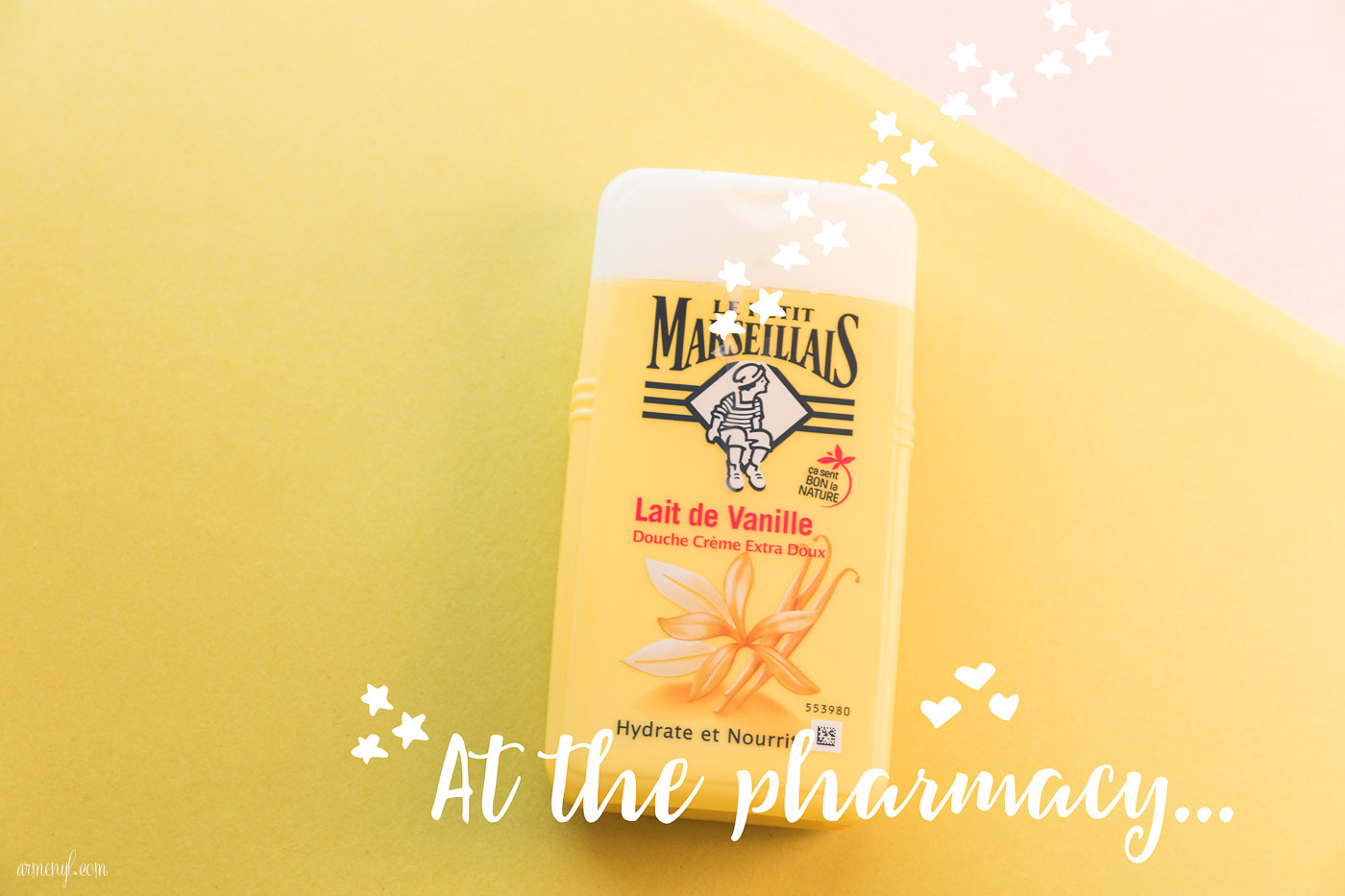 The prices of products are not the same across pharmacies in France. Every pharmacy has its own individual price, but each one is packed with a very helpful pharmacist who speaks about skincare products as if it were a drug prescribed by your doctor – what it does, how it works, how often to use it, and without the commercial jazz of a sales representative at a regular beauty store. It is certain that to the French, skincare is as important as any vitamin you take to keep your hair and skin healthy – no one sees it as vain – the pharmacists take these products seriously.
At the most crowded, yet probably cheapest pharmacy* I found in Paris, I spent hours speaking to pharmacists about everything from care for my lips to how often I should exfoliate my skin. I listened to the pharmacist who shared the most minimalist ideas about skincare. All of them do really, as when it comes to French skincare, generally, less is more. The pharmacist I chatted with was less on strong unnecessary chemicals and big on using the right products patiently. I liked that she mentioned a lot of things that my dermatologists had previously told me and that she wasn't big on instant fixes, but rather on things that saved my skin in the long run.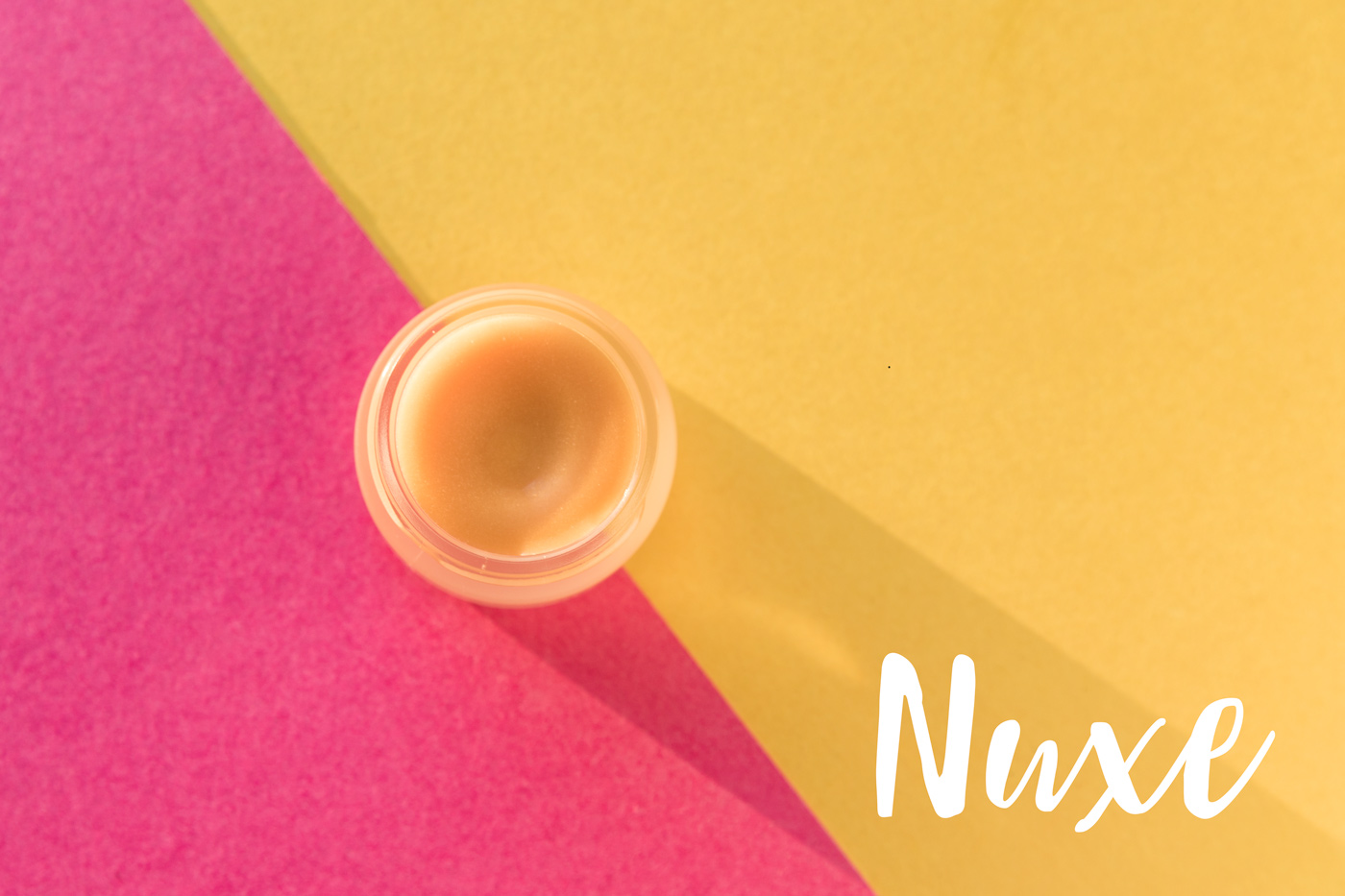 Most of the French skincare products I've used in the past were recommended to me again. The Nuxe lip balm and the popular Bioderma Micellar Water for example. The newer products I tried included the Caudalie Instant Detox Mask, my holy grail; the Embryolisse Lait Crème Concentré, and the Caudalie Vinoperfect Cell Renewal Night Cream which I already need a new tube of.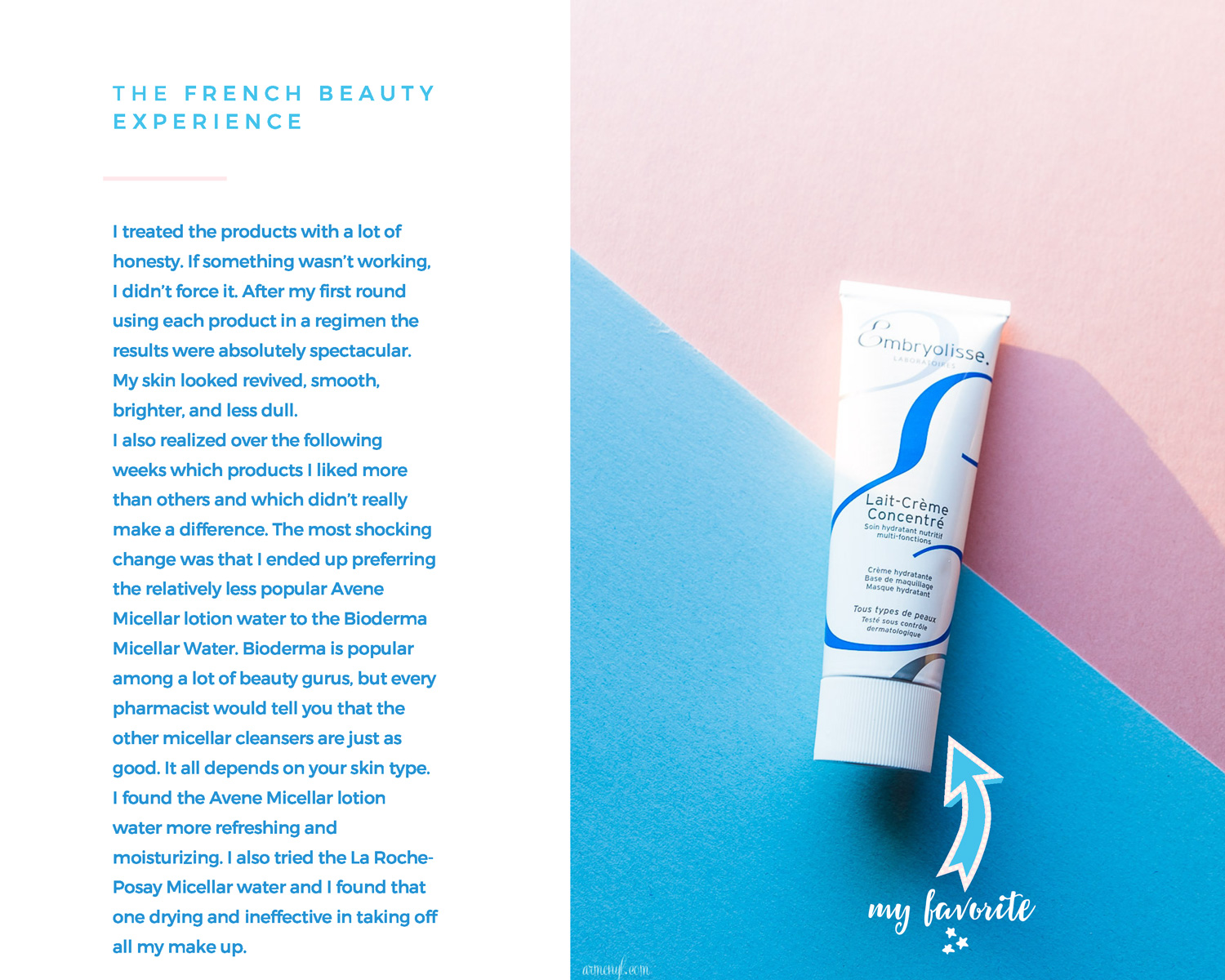 Another product that was highly recommended on the internet was this sunscreen, I noticed there wasn't a buzz around it in the pharmacy, but I bought it all the same and found that I preferred my Body Shop Vitamin C Sunscreen better. The La Roche sunscreen always left me with a white mask that I had to cover up with tons of makeup(is anyone having this problem too??).
Here are my favorites and the ones I cannot live without. Keep reading for my French skincare regimen:

Daily:
Most mornings I use the avene face wash to cleanse my face in the shower, but sometimes I just use the steam of the warm shower to open my pores and then use Avene/bioderma micellar water to wipe off the excess oil and dirt that rises to the surface followed by a splash of cold water (I do this mainly on the mornings after I have a done thorough night skin treatment such as an oil treatment or detox mask so that I'm not overcleansing my face).
I then use the Caudalie Radiance serum, followed by a few spritzes of my Avene thermal water and then eye cream. For moisturizer, I absolutely love using this embryolisse cream because of how soft it makes my skin.
I repeat the same routine for night except I replace the embryolisse cream with another favorite moisturizer: my caudalie night renewal cream —when I'm feeling really lazy I just use this cream after taking off my make up.
 The Verdict:
Overall, my face looks and feels so much better. Scars from blemishes have significantly faded, but it is the milky smoothness of my skin that I can't get over. My skin also looks a lot brighter and youthful. It is important to mention as well that my diet was a lot healthier in France: I ate a lot of legumes and apart from the occasional wine, I stayed away from any fluid that wasn't water including orange juice. The only let down of using these products is that I don't feel like any of these products addressed tightening pores as I would have liked, so I'm still on the hunt for a product that effectively minimizes the look of my pores.
I will keep you posted with any more improvements. Currently, I'm mixing the best of these prodcuts with a few of my american favorites— Stay tuned for an updated skincare routine and before and after pictures.
*comment below if you are interested in the address for the affordable pharmacy where I bought these items