I shot backstage for the first time ever today. I'm usually out shooting in the streets or here and there inside the shows. but never backstage and never in the photo pit. It was all a little interesting to me because no one at the show knew it was my first time and I'm not sure if instructions are given to newbies (lol), but I decided to just figure things out. When I entered the room I smiled. And then I think I stood in the doorway for at least 2 minutes (waiting for permission to be let in maybe). Everyone was staring back at me and at that point I must have been the only photographer in there. But I was soon forgotten—they responded kindly to my smile and went back to putting on make up and adjusting hair pieces. I quickly started moving around with my camera and within a matter of minutes my love for photography had taken over my nerves and I couldn't stop shooting the beautiful faces. I was there to do a job and like everyone I was really enjoying mine.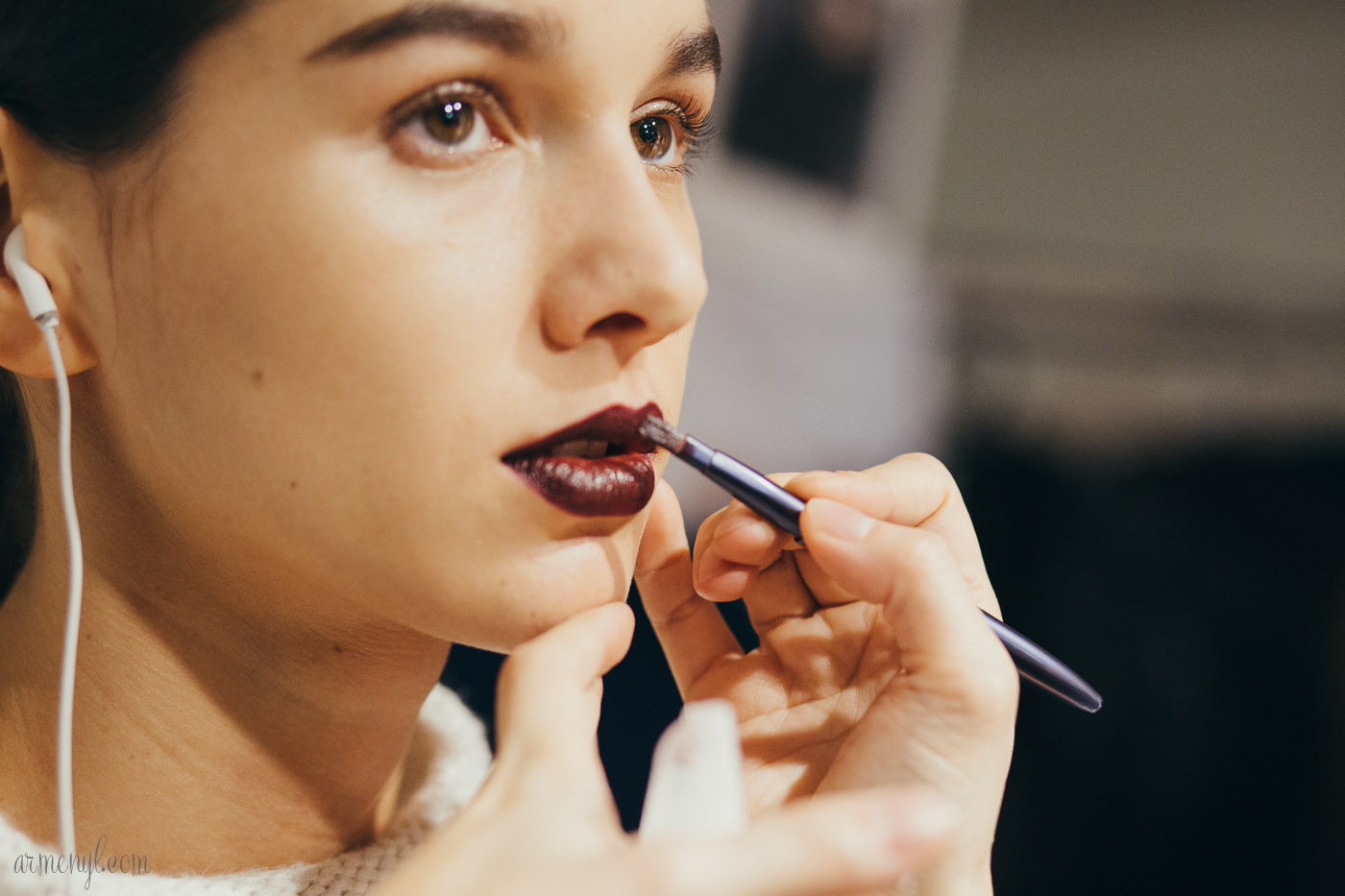 It was such a wonderful experience shooting backstage! I thank God for the lovely opportunity. Certainly, something I can see myself doing again in the future!! You know I love details, and what's more detailed that up close backstage.
The second highlight of my day was finding a crepes stand that made speculoos crepes. My favorite!