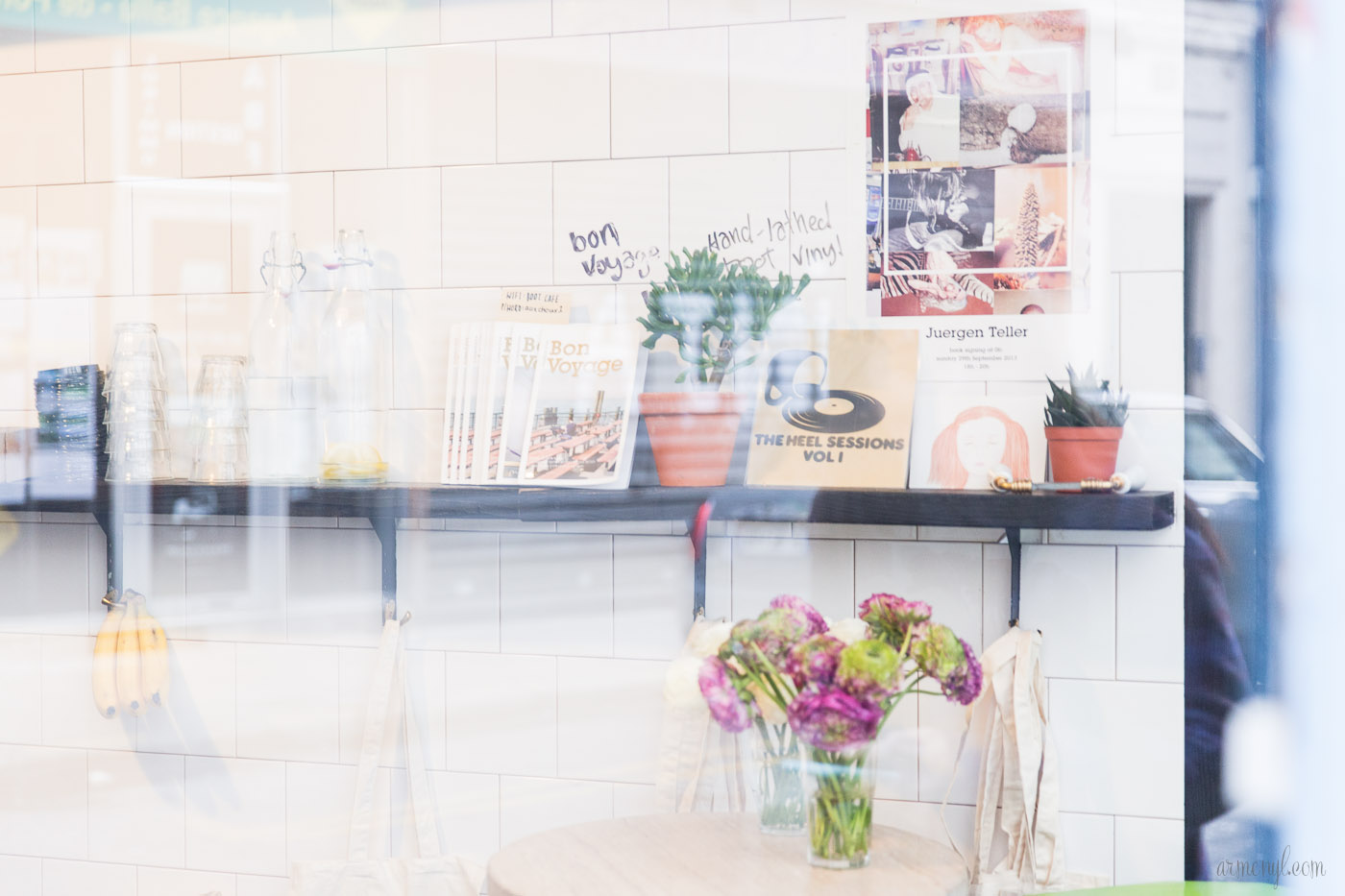 This teeny tiny little cafe is undeniably one of the cutest little things you will find in Paris, and really should be on the to do list of all coffee and minimalist lovers. Admittedly, I am not that crazy about coffee, but I love pretty things including coffee art and delicious desserts; cozy little corners, pretty flowers, and cool wall art, all of which managed to tuck itself into this pint size(no, really, it's super tiny!) café in the 3e arrondissement of Paris. The little café opened only two years ago in a former cobbler shop, hence the name, and has been wildly popular since.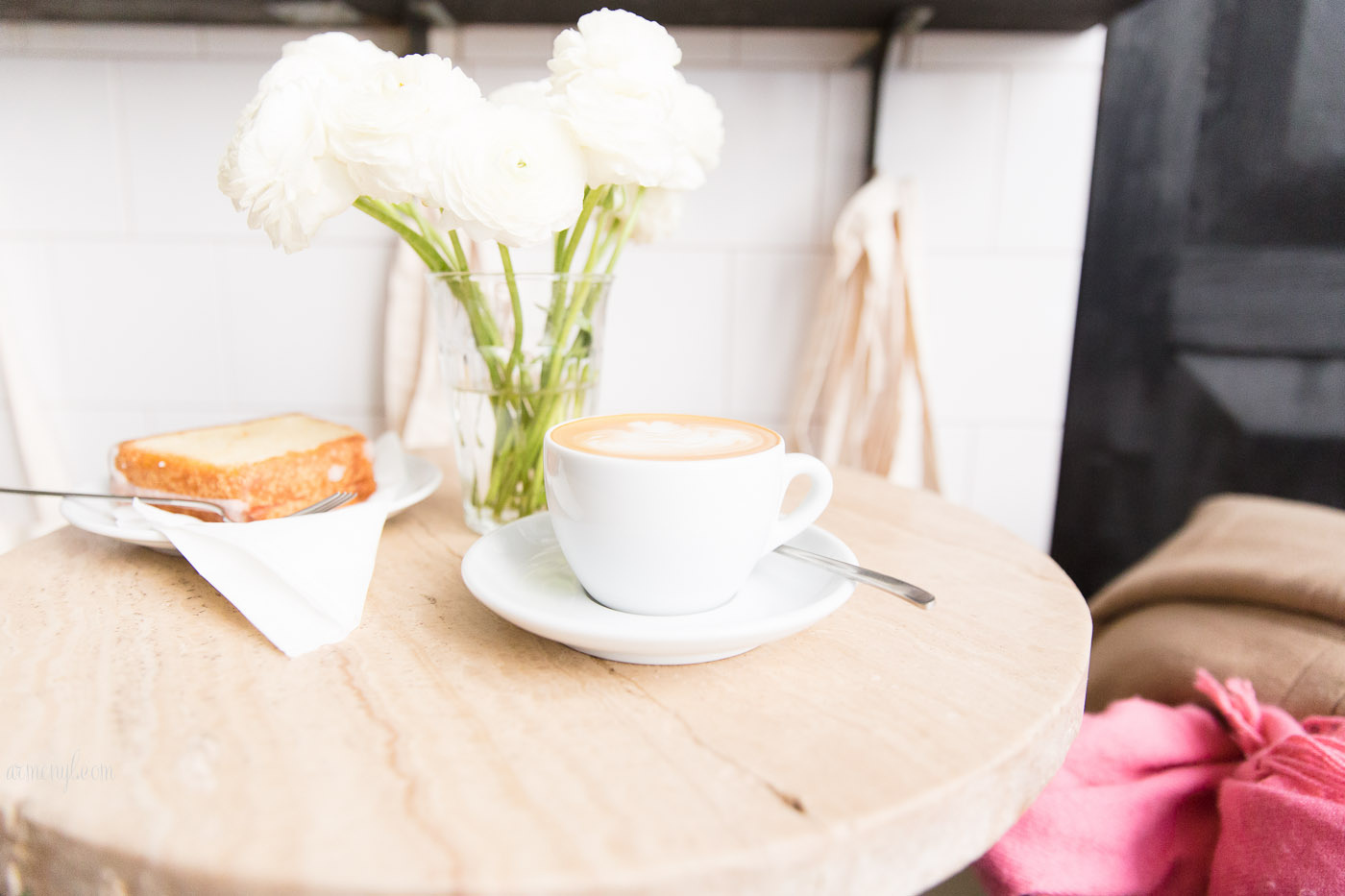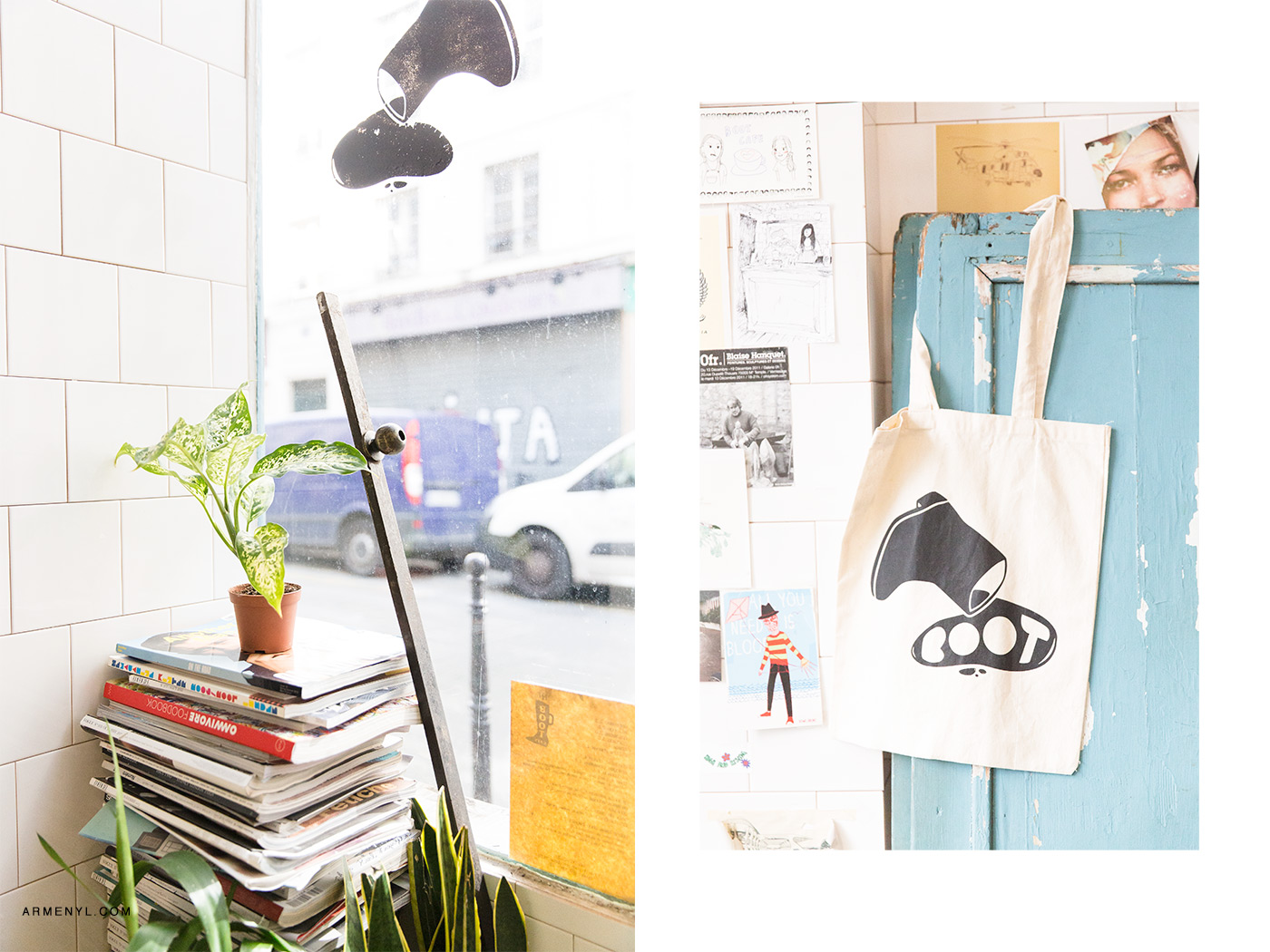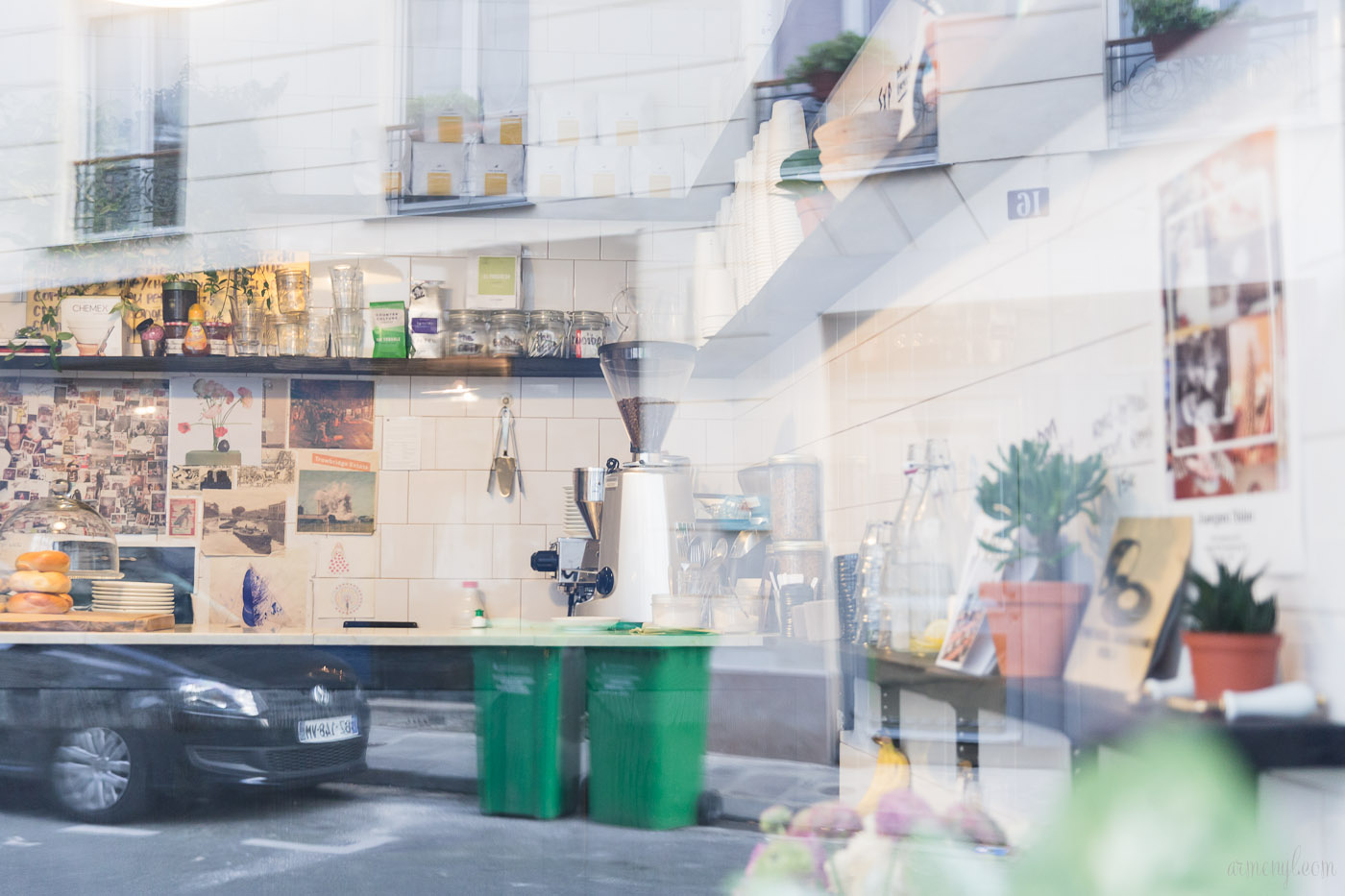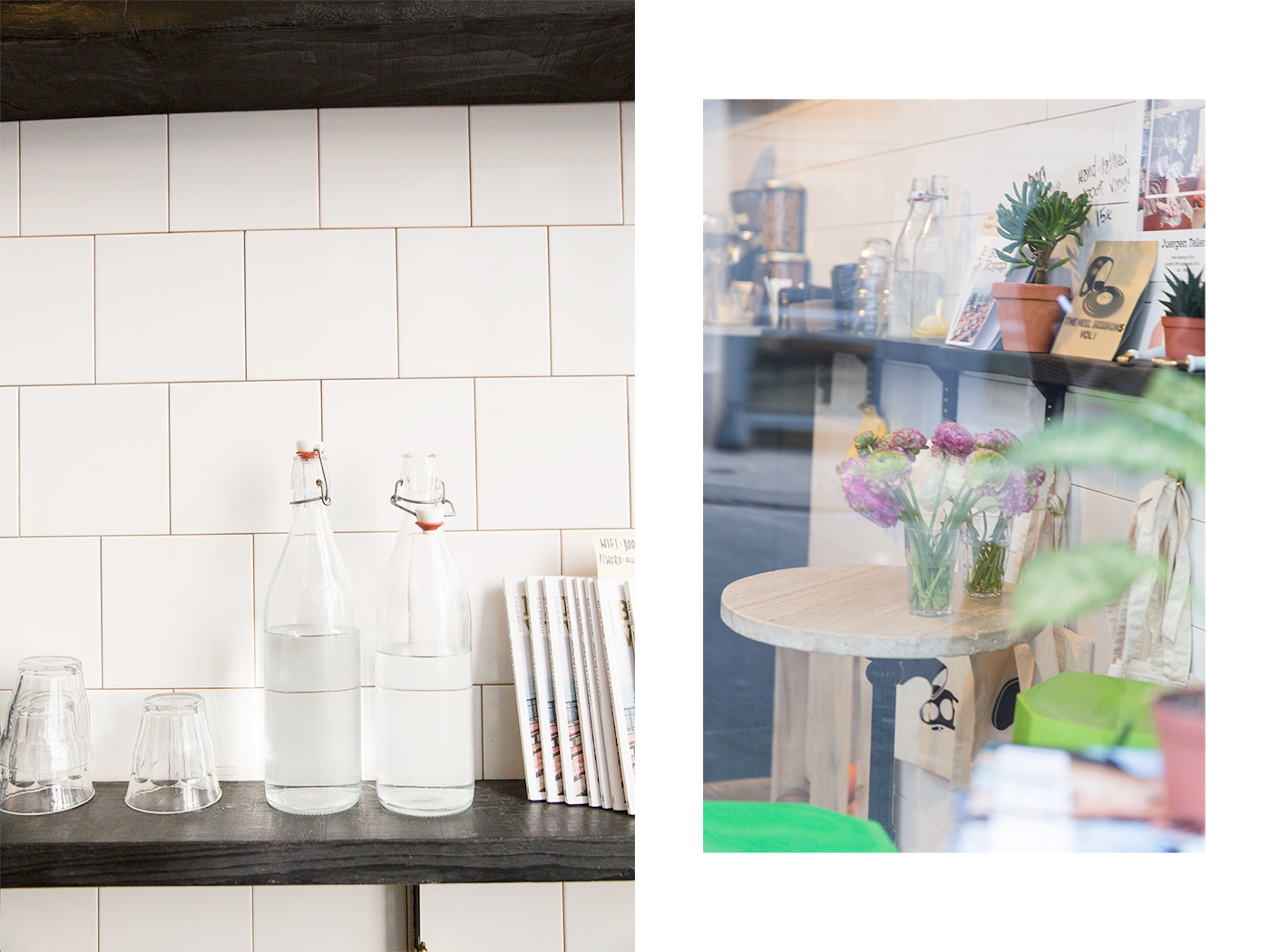 In an effort to explore the Paris by mouth on this trip, I made a long list of restaurants and coffee places that have been highly recommended online, revisited some old favorites and stumbled upon new ones. Boot café is, by far,  one of the most charming and chic ones I've seen! Well organized and beautifully decorated(If you are not that crazy about coffee like me, you will love it just for this!) though the coffee itself is pretty amazing too!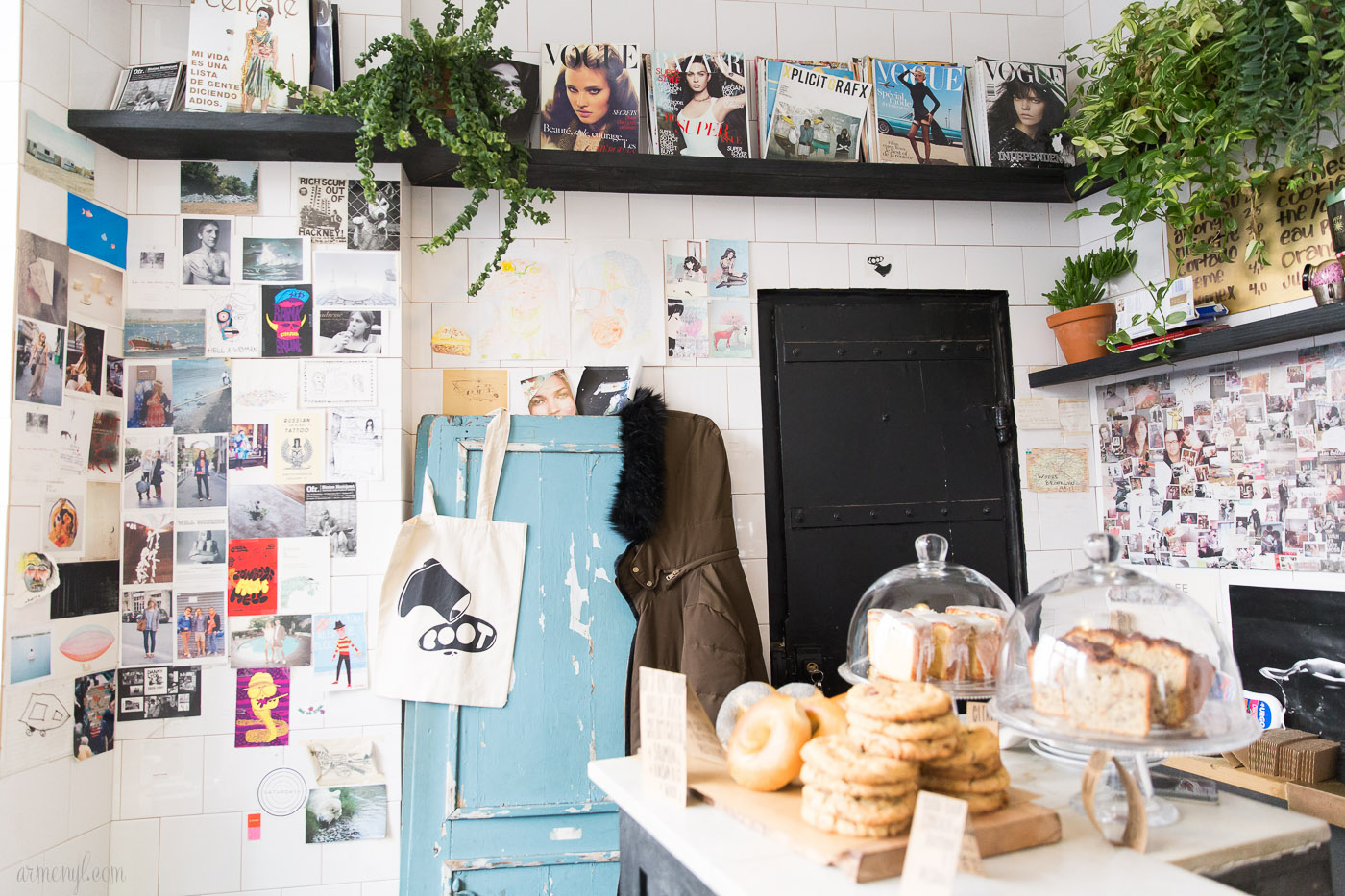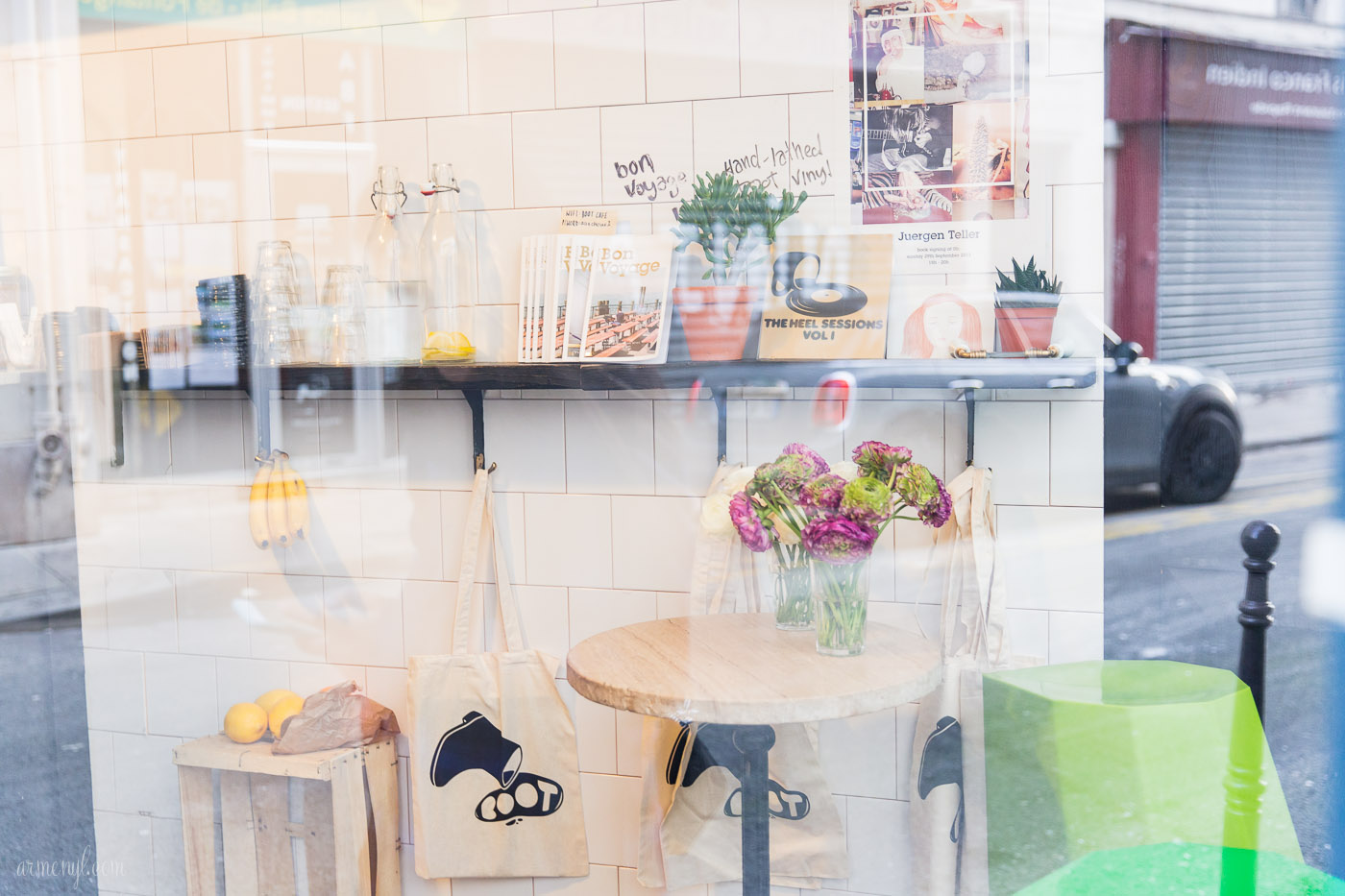 I highly recommend to all coffee lovers as the best way to start the day, meet up with friends and make some new ones.