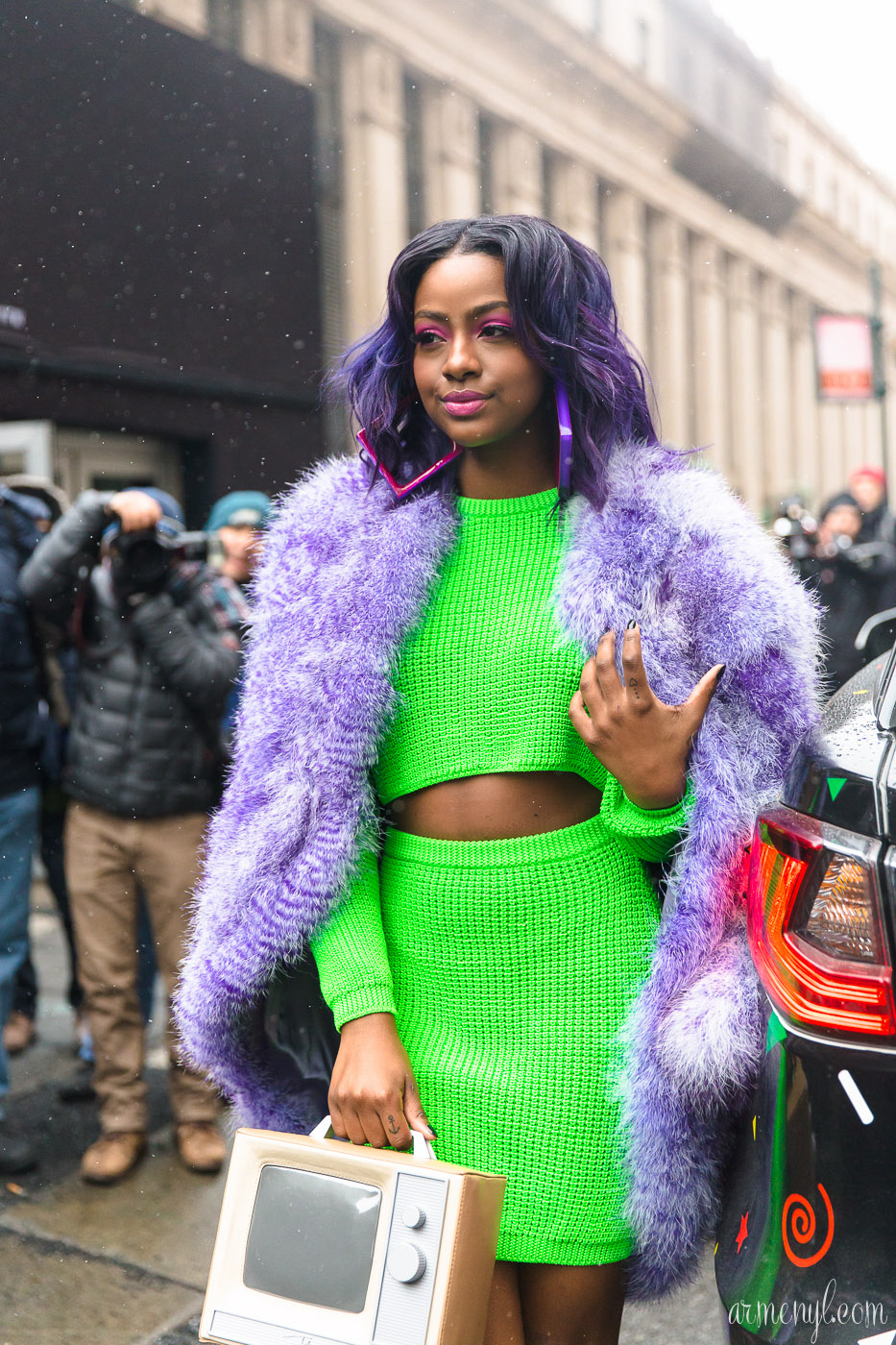 Street style at Jeremy Scott's show is one of my favorites in New York because there is no other show where you'd find so much creativity, funk, color, and a tad bit of crazy flooding the streets–everything feels animated and fun! Outside any of Jeremy Scott shows, all the fun little gadgets in your Barbie's dream house–you know, the ones you always wished were real–become life-size fashion items in the form of iPhone cases and cool television bags like this one Justine Skye is sporting. It's a pretty safe environment to let your inner girly-girl out–even if you like to deny its existence, the huge grin on your face might betray you.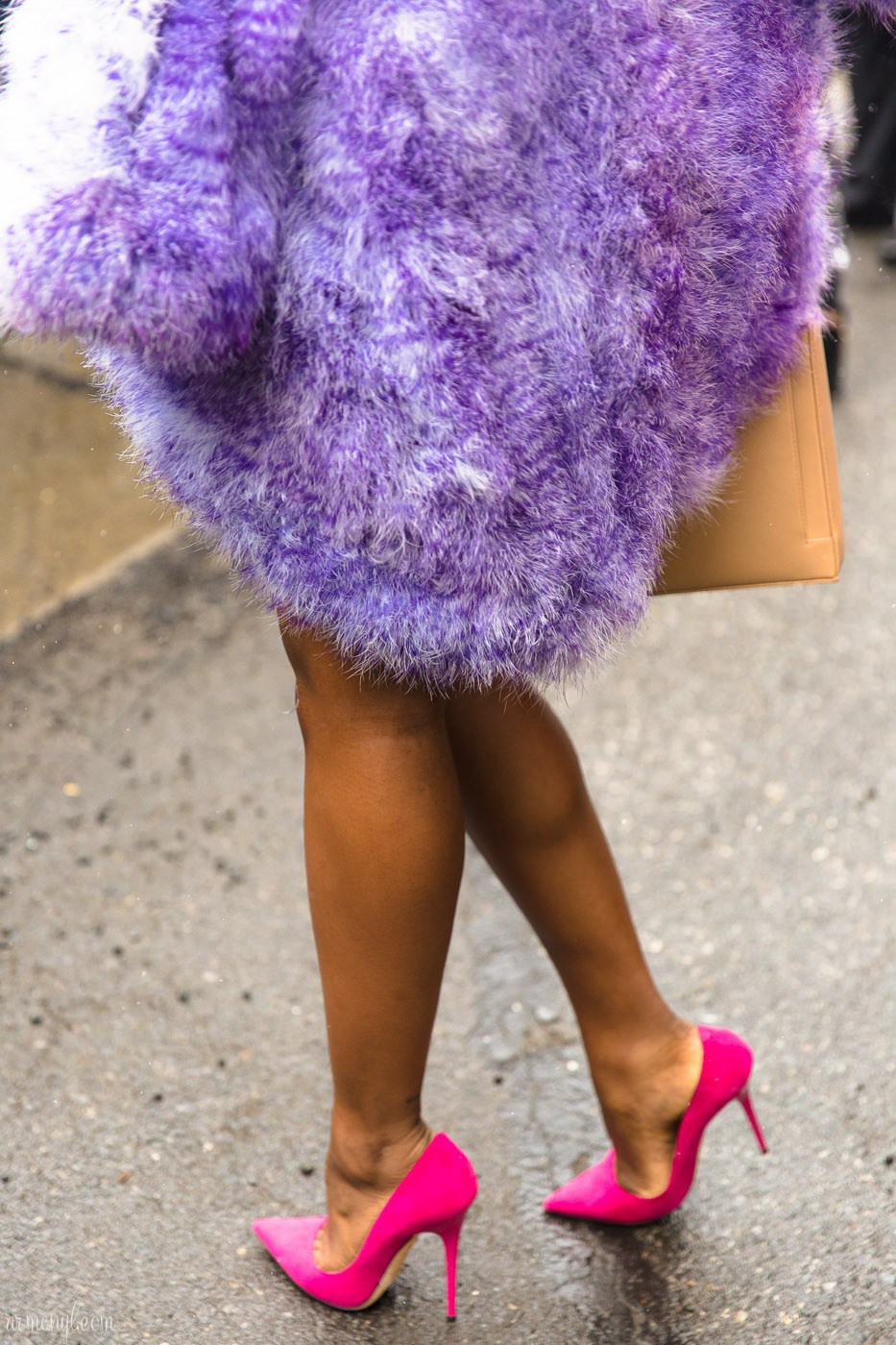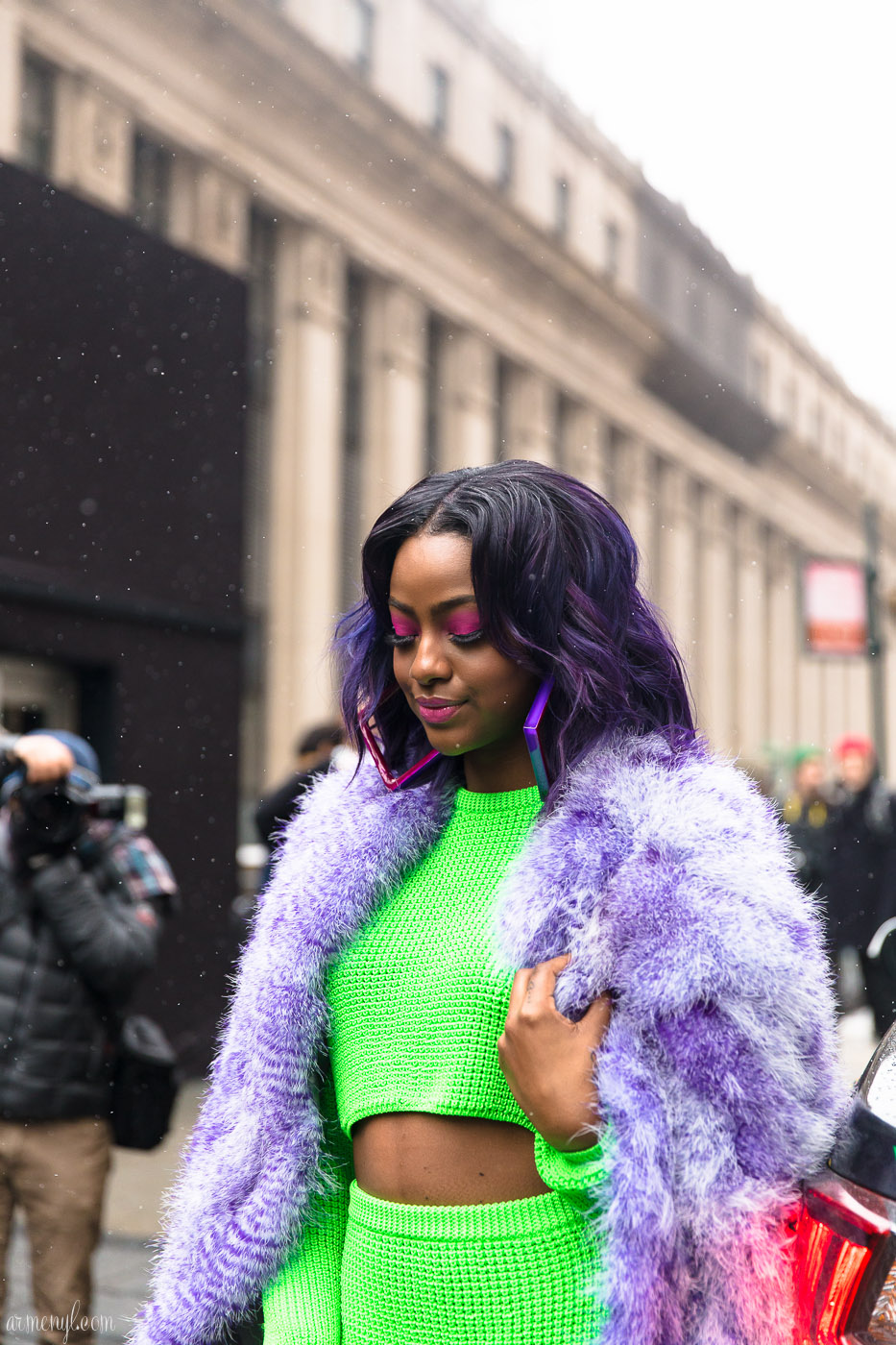 I loved, gorgeous singer, Justine Skye's look at the show because of how well she paired all the colors in her look.  I wouldn't normally think of wearing bright green, a purple fur coat and hot pink all together in one look, but there's an art to the madness, and here Justine makes a strong case for a retro glam look all while reminding me of my favorite Barbie styles!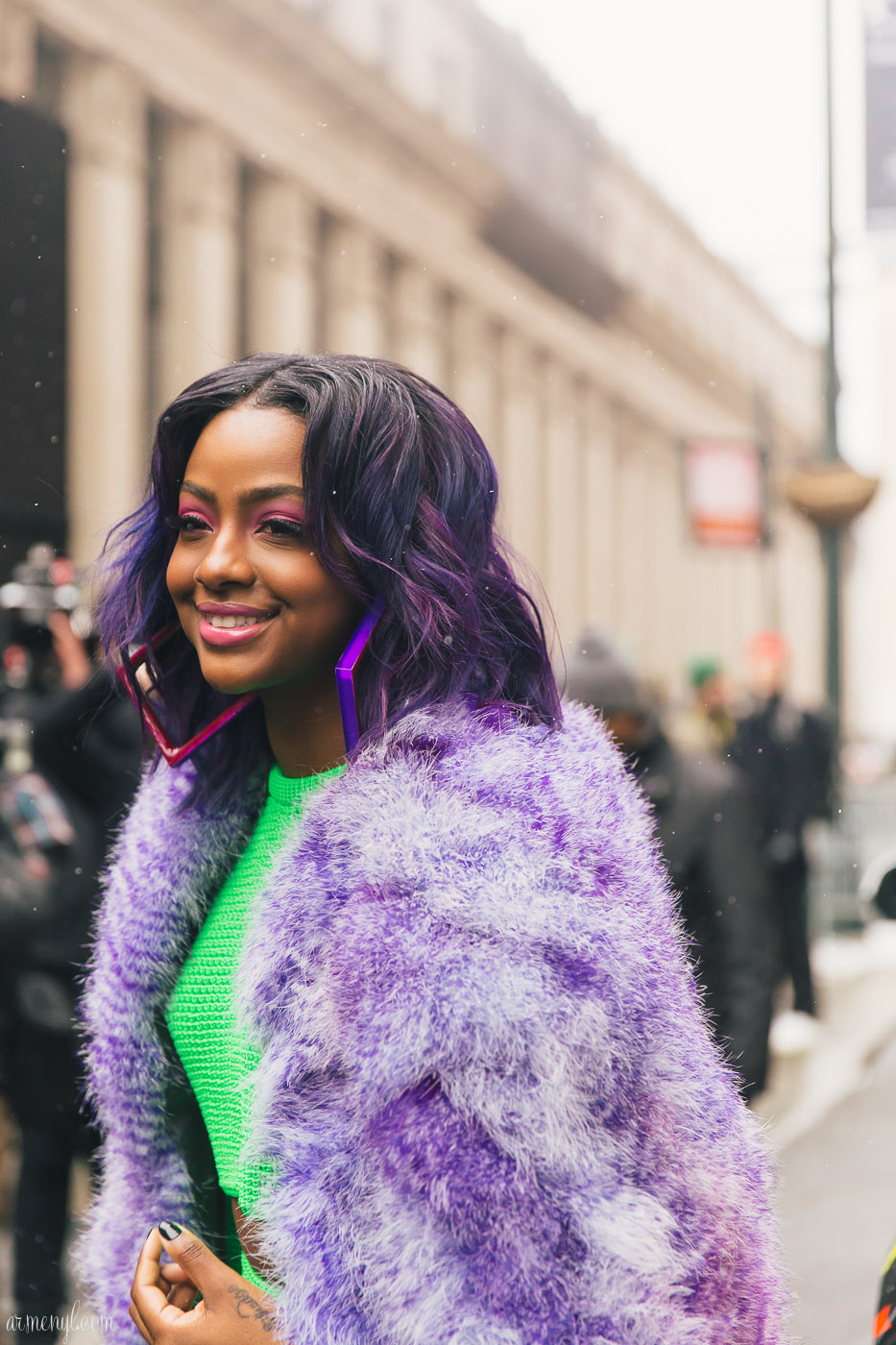 …Who else wants purple hair now?!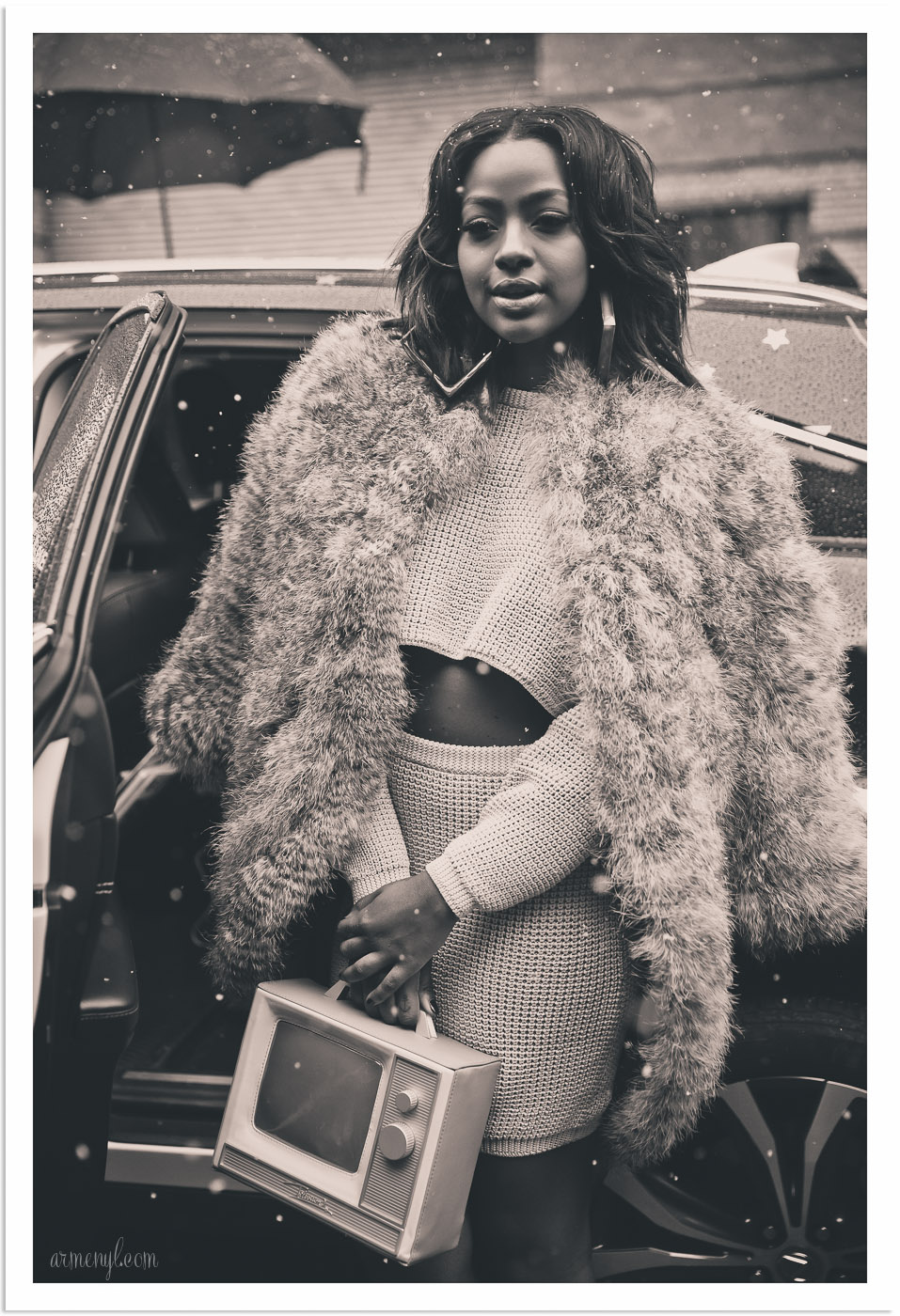 That's thing I love about fashion: You can make anything work if you do it right, and by do it right I mean stay true to your unique style.
What do you think of Justine's look? How many of you would rock these colors this spring?